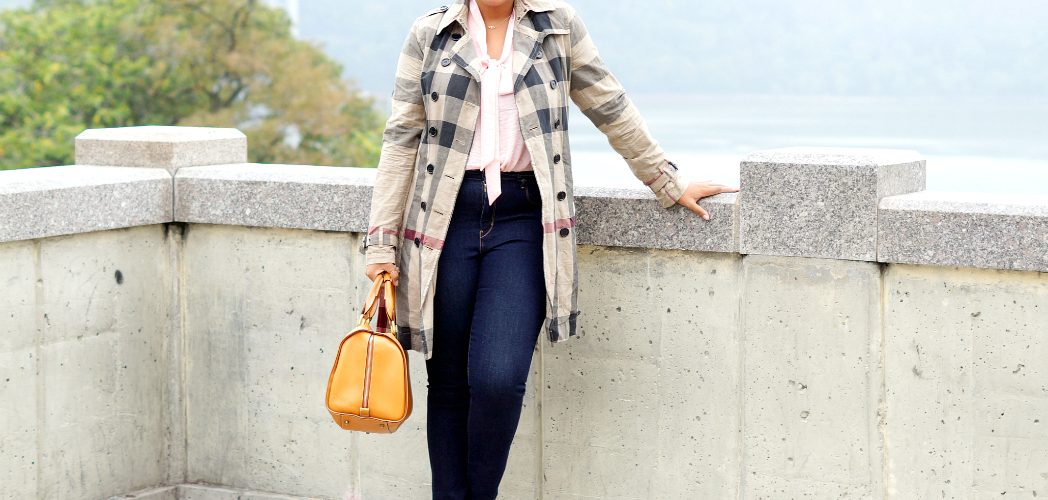 November 21, 2016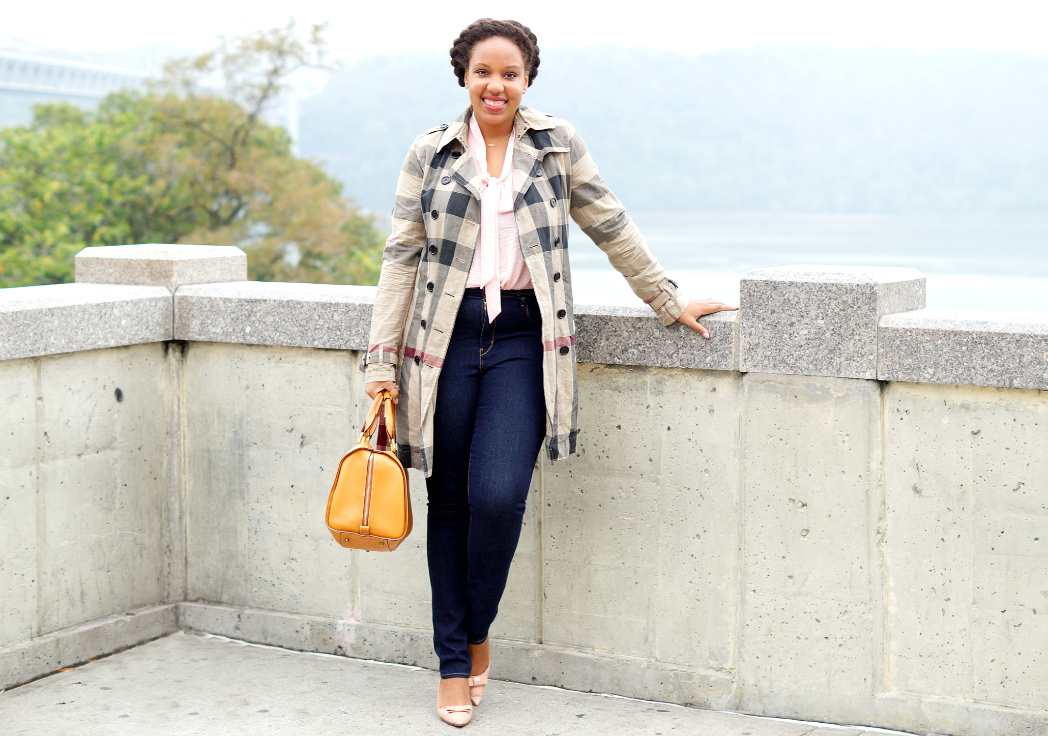 {Burberry Trench Coat, H&M Blouse, Levi's Jeans, Chloe Handbag, Jimmy Choo Shoes}
As a personal style blogger and avid shopper living in the fashion capital of the US, I've constantly got clothes on the brain. I pride myself on being an equal-opportunity shopper and have treasured pieces from fast-fashion retailers like H&M, Forever 21 and Zara that I love just as much as my splurges from the 3 B's: Bergorf's, Barney's and Bloomies.
High/Low dressing is pretty much a way of life for me, and a question I'm always asked is when to splurge versus when to save. While there are no hard and fast rules (because what would be the fun in that?!), as a general guideline there are 3 areas where I try to invest whenever possible.
#1 OUTERWEAR
Living in the Northeast, I can reasonably expect to wear a coat or jacket of some kind for at least 8 months out of the year. There's nothing like a crisply tailored trench or classic peacoat in a rich fabric to make you look posh and put-together. I got this lightweight Burberry trench several years ago, and it still makes me feel just as chic as the day that I bought it.

#2 HANDBAGS
I fully admit to falling victim to the irresistible allure of the status bag. However quality, timelessness and durability are far more important to me than a designer label. Luckily, there's a growing crop of midrange handbag designers rising on the scene that don't force you to choose between a new crossbody and making this month's rent.

#3 SHOES
The hustle and bustle of New York City keeps me constantly on my toes… literally! So a quality pair of shoes is a MUST at all times. Shoes are that finishing touch that can completely make or break an outfit, and this is one area where I rarely tend to skimp. I also look for quality leather and suede in classic silhouettes that will stand the test of time.