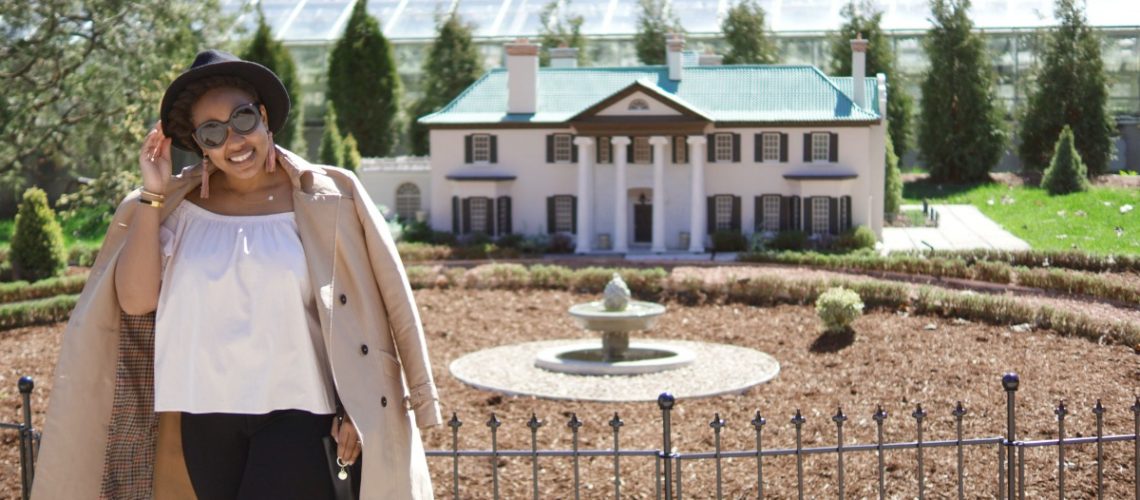 May 17, 2017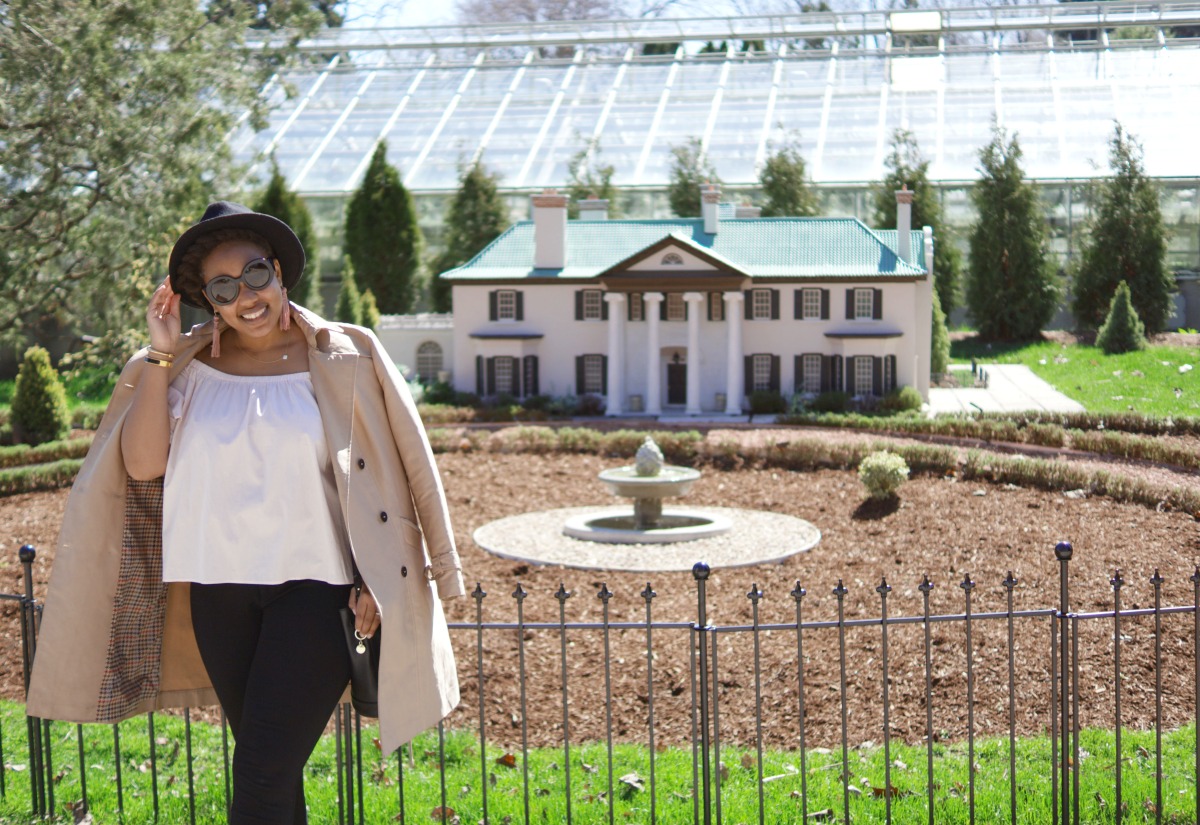 {ZARA Trench Coat (similar), H&M Off-the-Shoulder Top (similar here and here), Tassel Earrings (similar) and Fedora (old, just got this one for summer), TOMMY HILFIGER Ponte Pants,  PRADA Sunglasses, RALPH LAUREN Bucket Bag, BANANA REPUBLIC Flats (similar)}

Starting off the day in beautiful Niagara Falls and Upstate New York with the sun shining and the birds chirping = WINNING!
Dropping one of your favorite earrings somewhere on Cornell's massive campus = LOSING!
In any case, we had a glorious time on the road recently traveling to one of my favorite places on earth – Niagara Falls! More on that soon, I promise. In the meantime, we snapped these pics on the way back home during our stopover in Ithaca, NY. Not sure if I've mentioned it before, but I just love visiting historic college campuses. The Northeast has some of the most beautiful, and I've been fortunate enough to have visited all of the Ivies (Cornell was the last one I needed to check off my list). In addition to wonderful classic architecture, many of them also have interesting museums and galleries to explore. And if you're lucky with your timing, you may even catch a play or musical production.