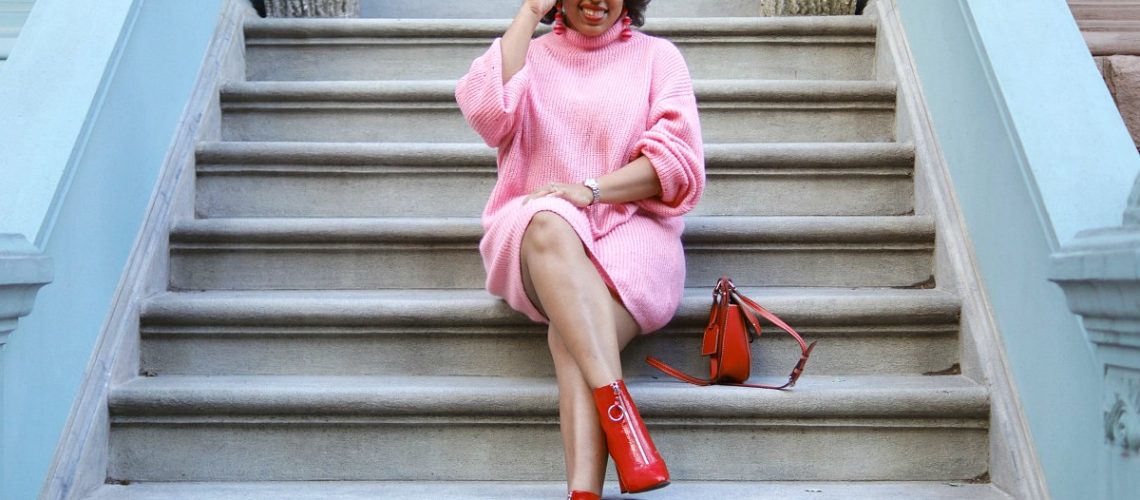 December 5, 2017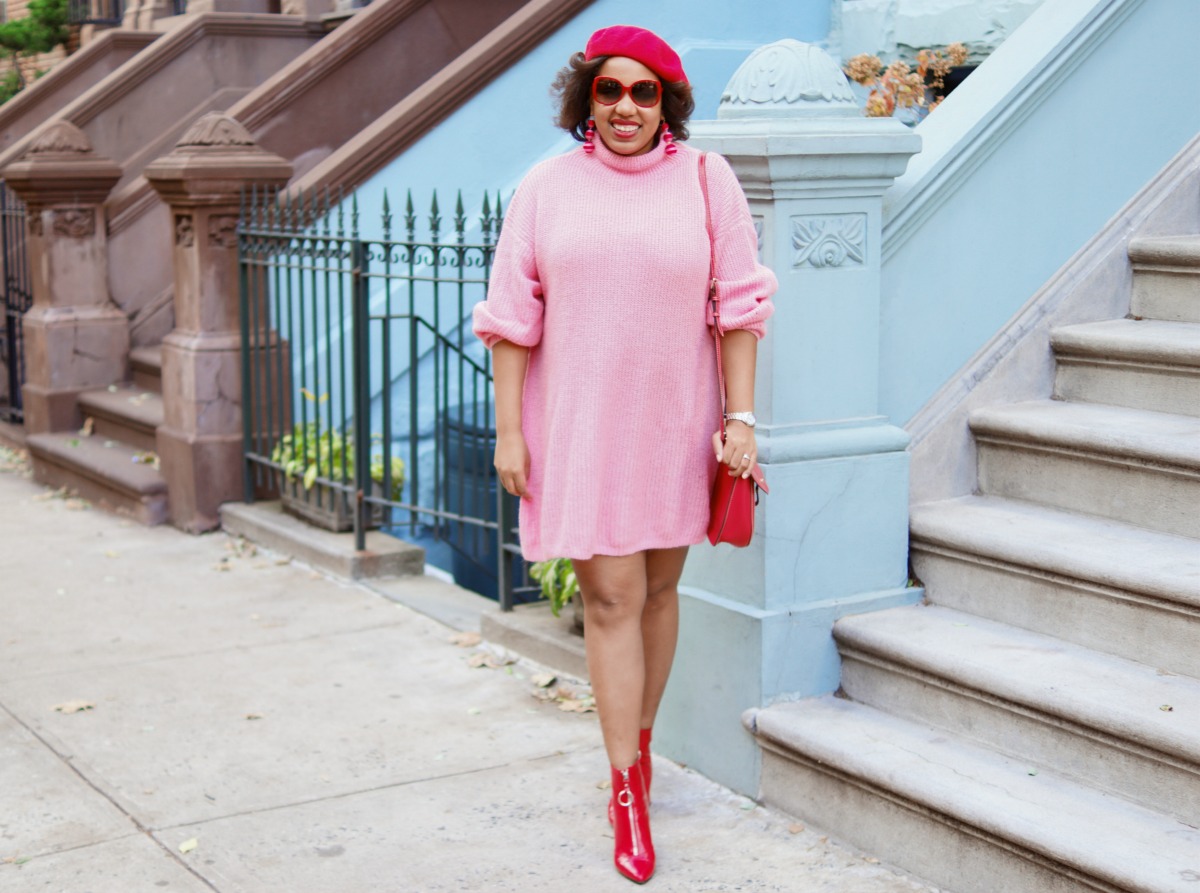 {H&M Sweater Dress (similar), VINTAGE Beret, DOONEY & BOURKE Crossbody Bag, BAUBLE BAR Earrings, VALENTINO Sunglasses, MISS SELFRIDGE Ankle Boots}

I only got into this color combo a few years ago, but I'm totally digging it. Pink and red have been my favorite colors since childhood, but for some strange reason, I never thought to pair them together. In any case, I'm making up for lost time.
I've been living in this super cozy oversized sweater dress for the past few weeks with no plans to stop any time soon. It's sold out online, but if you swing by your location H&M, I'll be you can find one. I popped into two stores recently, and they still had a number of sizes in stock.
About the Fit
Even though this dress is definitely oversized, I went up a size for extra coziness (and to guard against shrinkage). My husband asked me if I bought the right size, but sometimes boys just don't get it, lol! As the temps continue to drop, I'll also be wearing this with leggings and tights for a different look.