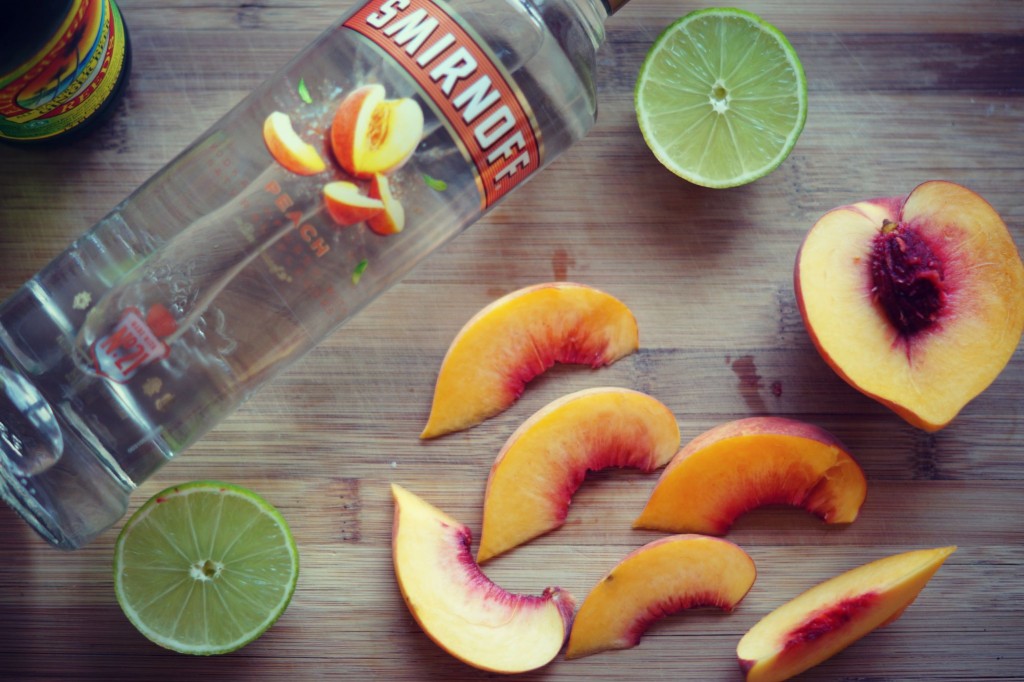 Since Labor Day often signals the unofficial end of summer in most people's minds, I decided to fête the occasion by inviting a few close friends over for an intimate fall harvest dinner party! Most of us were still in shorts and tees since it's been so hot out. But I just cranked up the A/C, and we all had a blast.
One of my favorite aspects of party planning is coming up with the perfect menu to set the theme.  This time around I consulted my Fall Recipes Pinterest Board for inspiration and decided on Creamy Garlic Spaghetti Squash, Apple Stuffed Chicken Breasts, Homemade Cheddar Biscuits, and of course, the perfect comfort drink to wash everything down…
Moscow Mules, served 2 ways!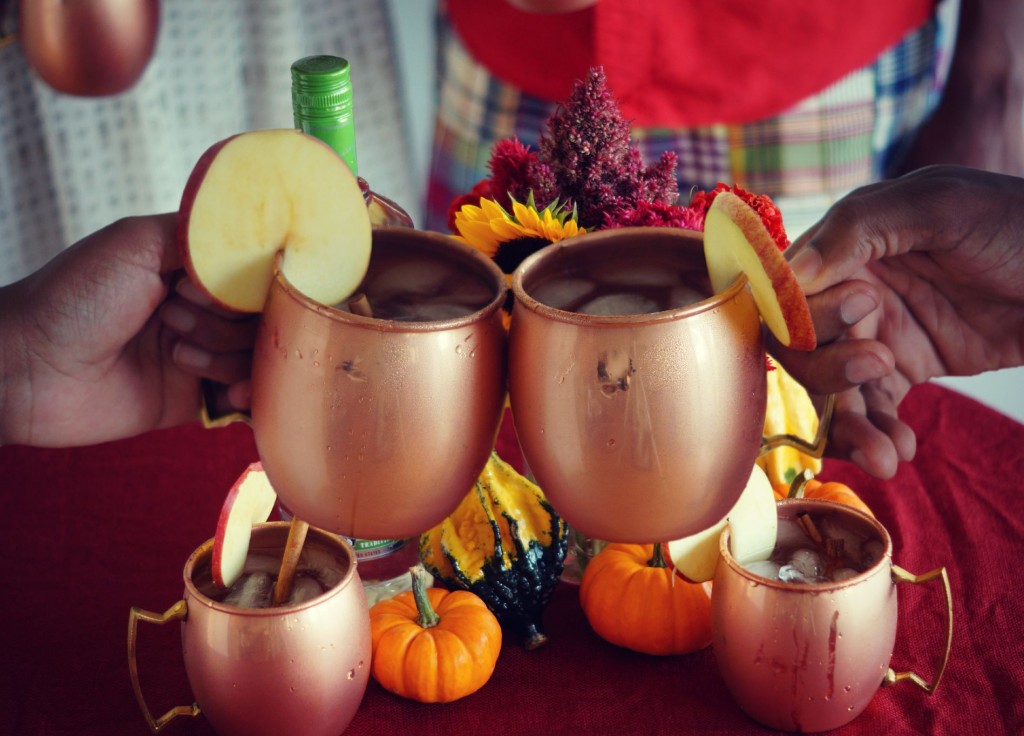 Apple Cider…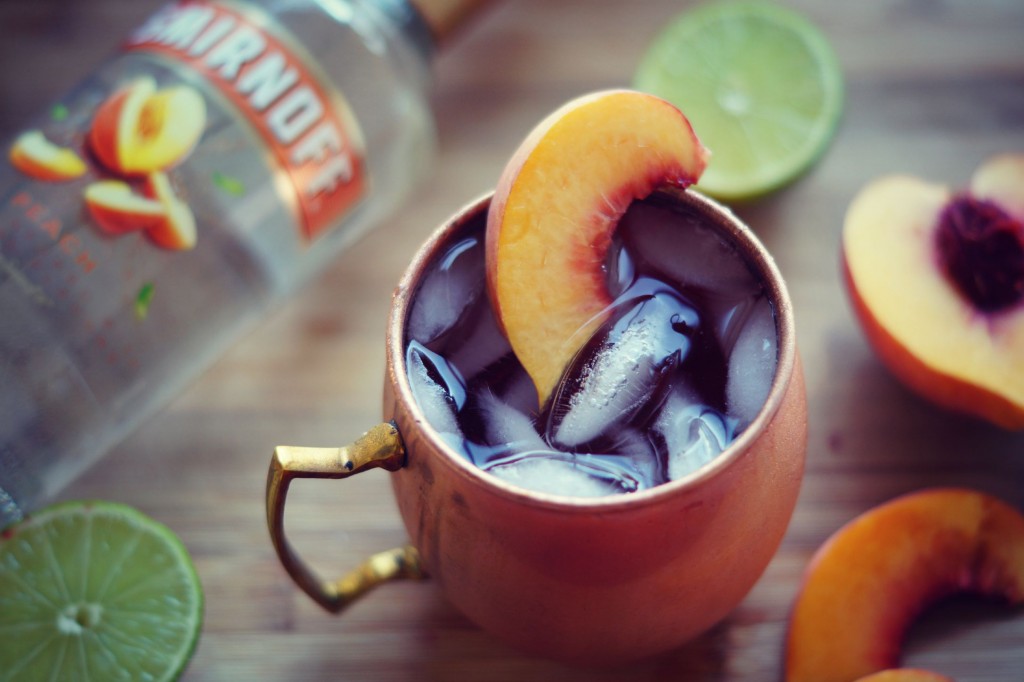 And Ginger Peach!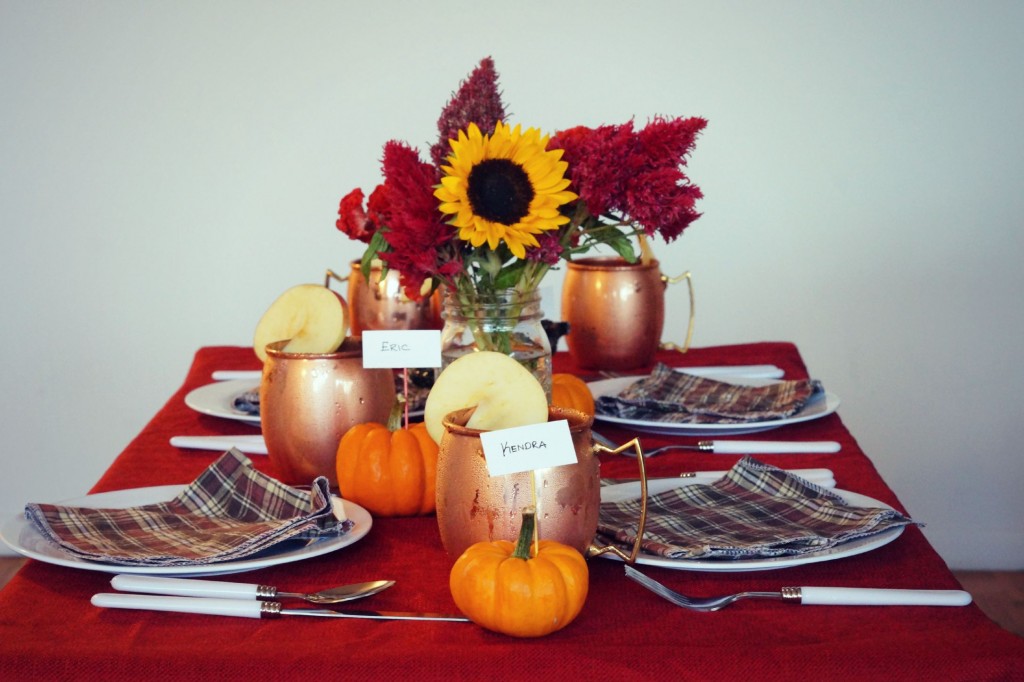 Next came setting the perfect table to really capture the spirit of the event. I already had the plaid napkins from my picnic set and a rich burgundy colored table-cloth that I use around the holidays. So I just picked up a fresh autumn bouquet that I arranged in mason jars and these adorable baby pumpkins and squash that I used as placecards.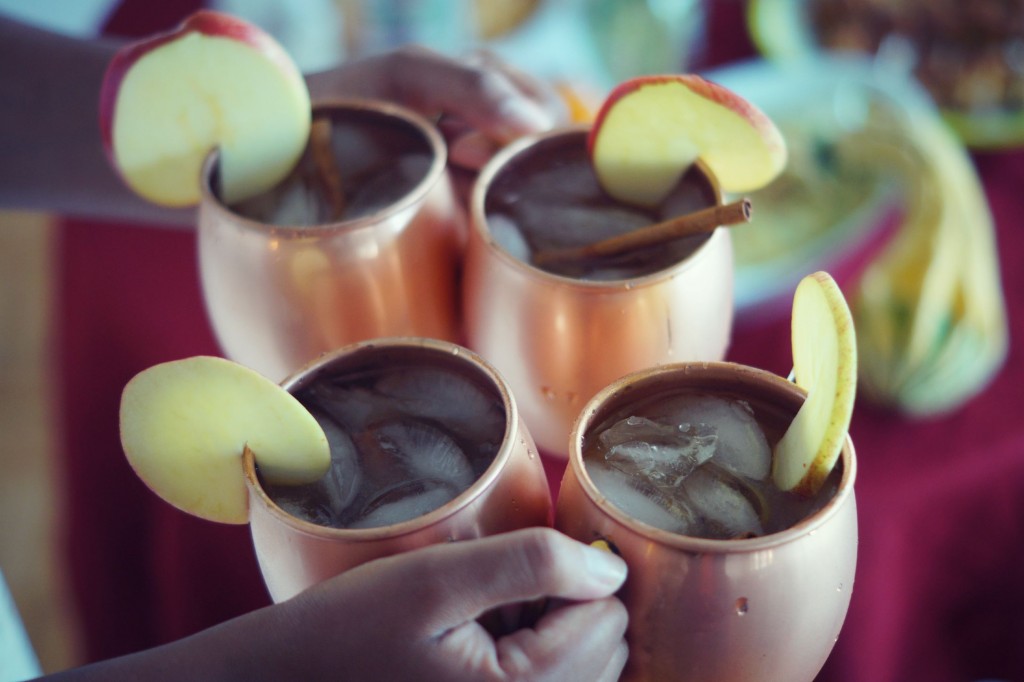 One of the keys to being a good hostess is NOT spilling drinks on anyone's shoes! I may or may not have passed that test…
In any case, my fall twists on Moscow Mules were a BIG hit, so I'm happy to share the recipes with you guys as well…