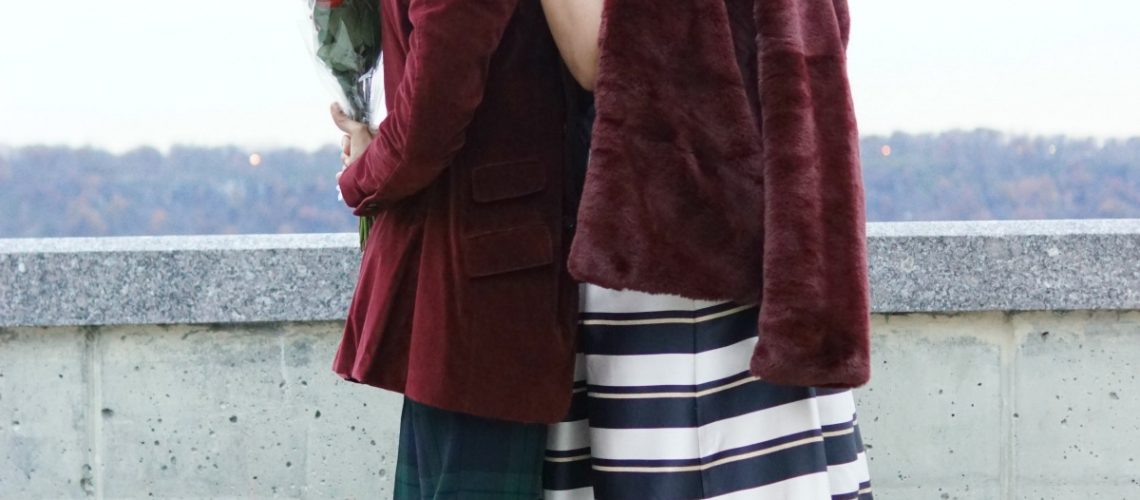 December 12, 2018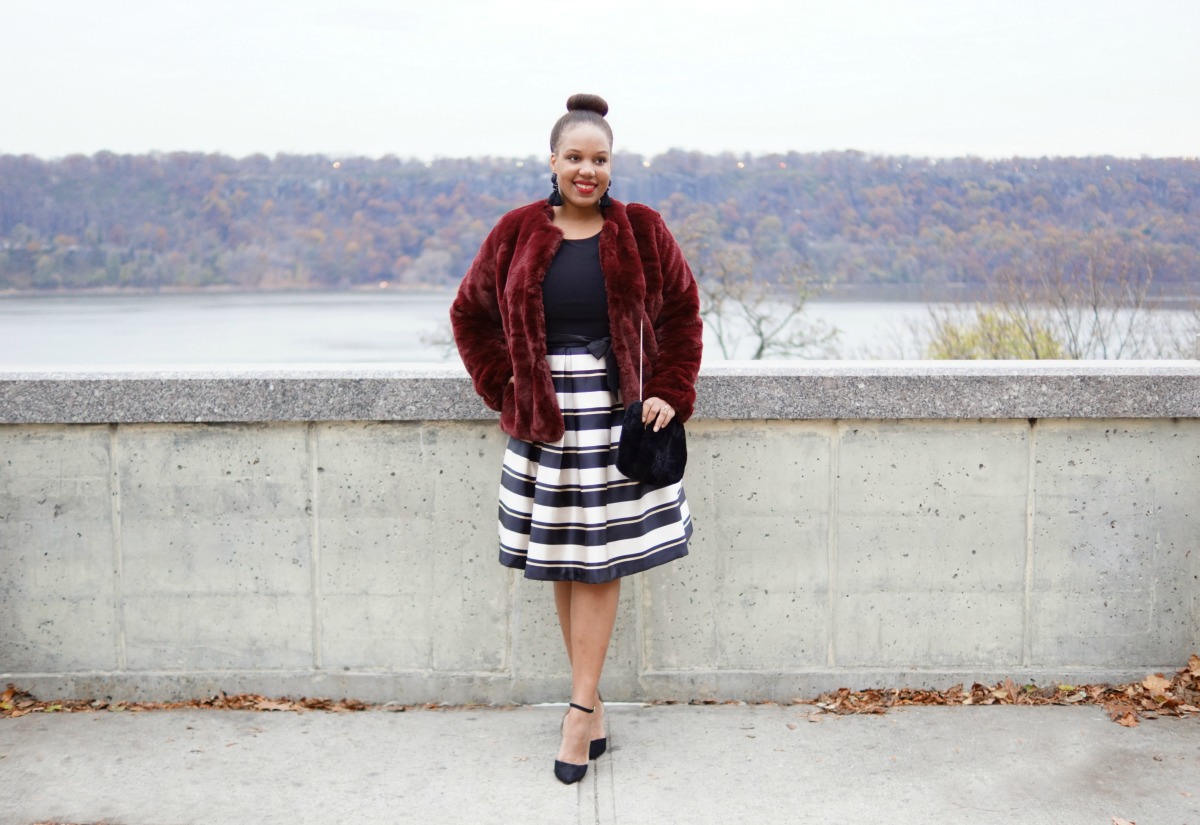 {LIZ CLAIBORNE Wedge Heels and Faux Fur Coat, R&K ORIGINALS Fit & Flare Dress – all products c/o JCPenney}

You guys know I never need an excuse to get dressed up. But I especially love to amp up the glam factor this time of year. Silky satin gowns, luscious faux fur, and glittery gold accents… Bring it all on – the more, the merrier!
For this festive holiday look, I've partnered up with JCPenney and InStyle. Over the years, I've always had a strong association with JCPenney and the holidays, so  I was especially stoked to work with them. Growing up, my grandmother had a JCPenney's credit card. And every year without fail, she'd give me a store gift card. My mom would always take me out on the day after Christmas to help me shop for the perfect outfit.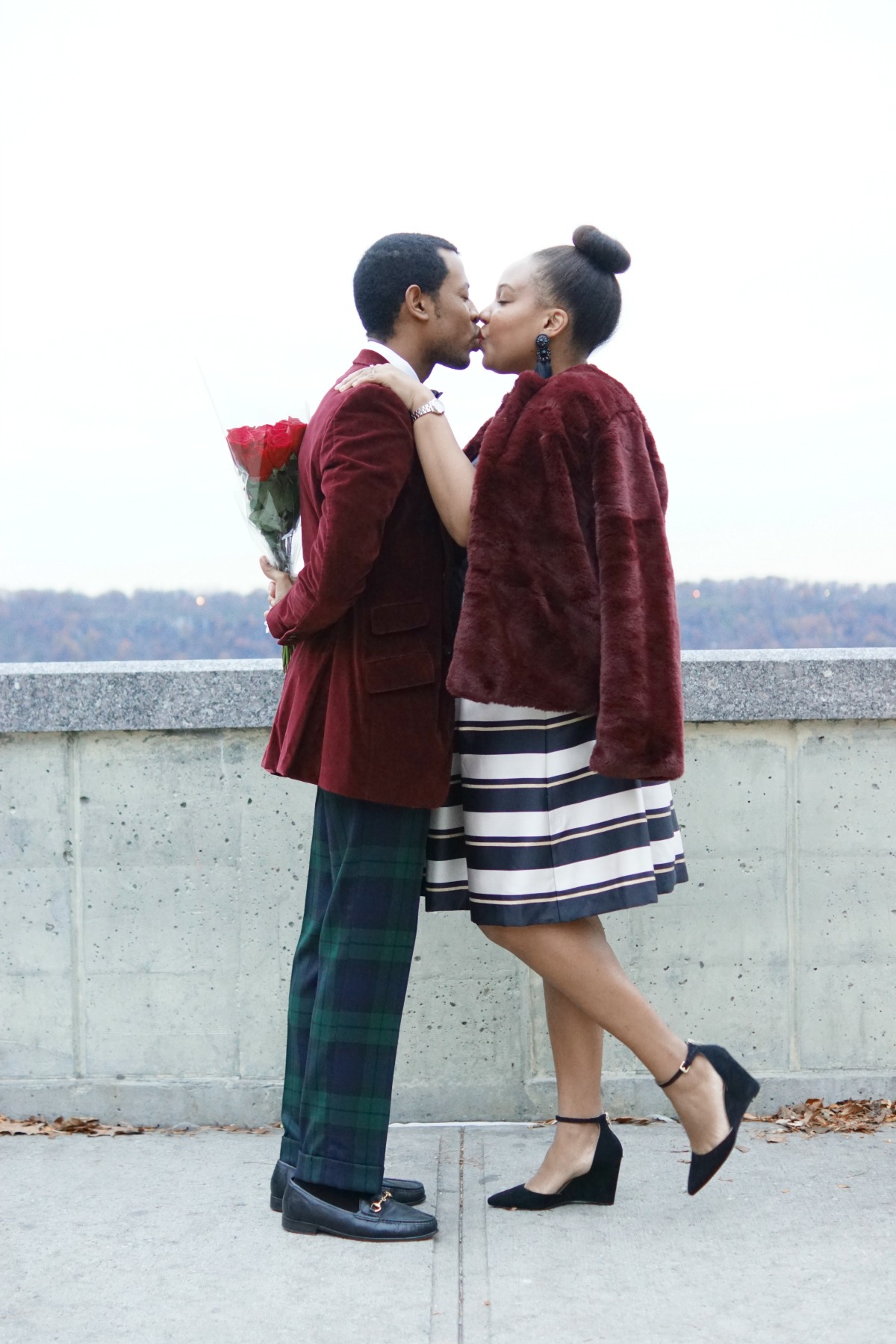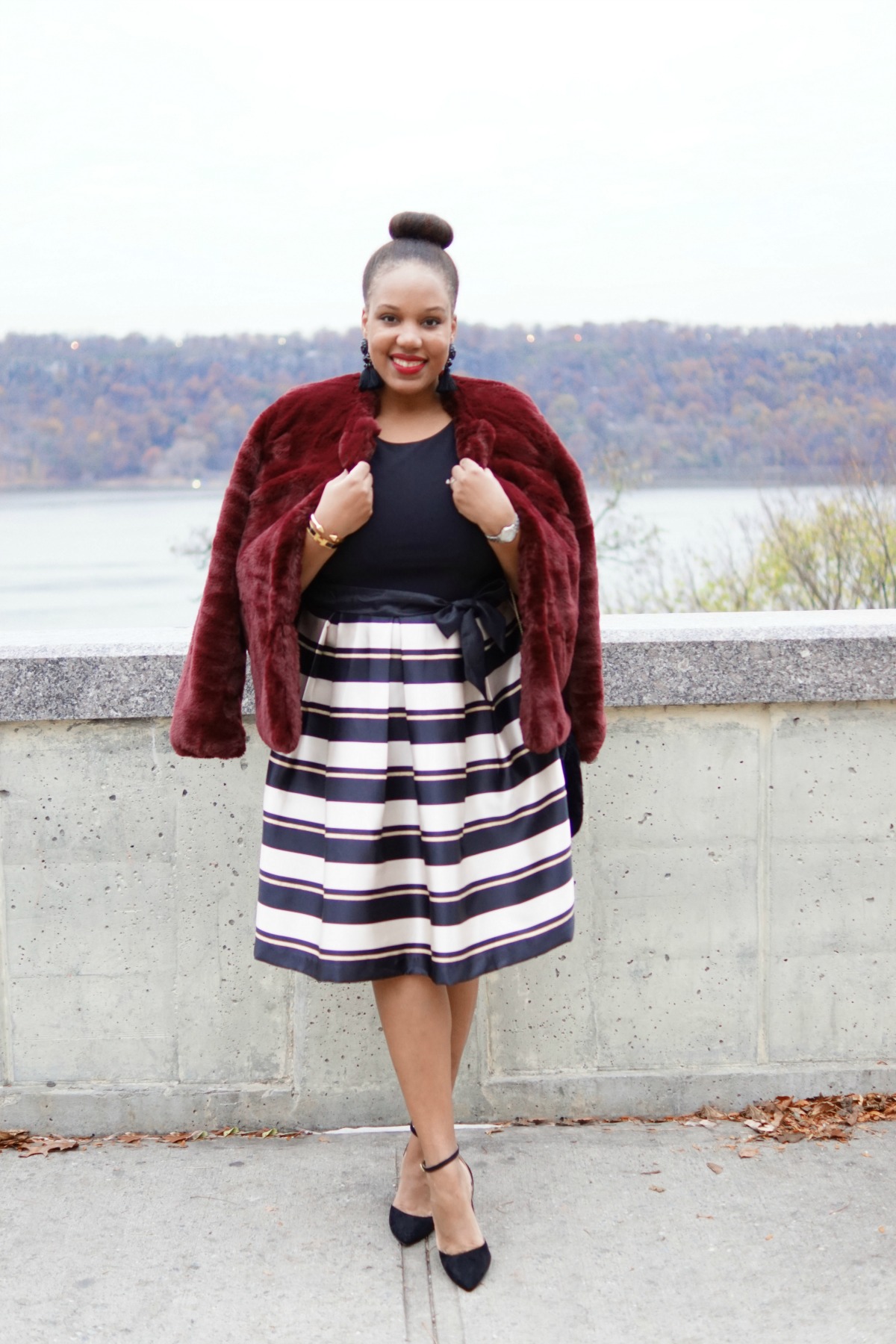 When I saw this cute little faux fur jacket on JCPenney's website, I knew I had to have it. There's nothing worse than ruining your glamorous evening attire with a bulky, oversized down jacket. Not only does this jacket look good, it's also super cozy and warm. And the deep merlot color is so rich and goes with just about everything. I also love how it can be dressed up with a cute cocktail dress (like the one I'm wearing here) or dressed down with jeans and a pair of chic heels for a quick cocktail run with the girls after work.
Speaking of heels…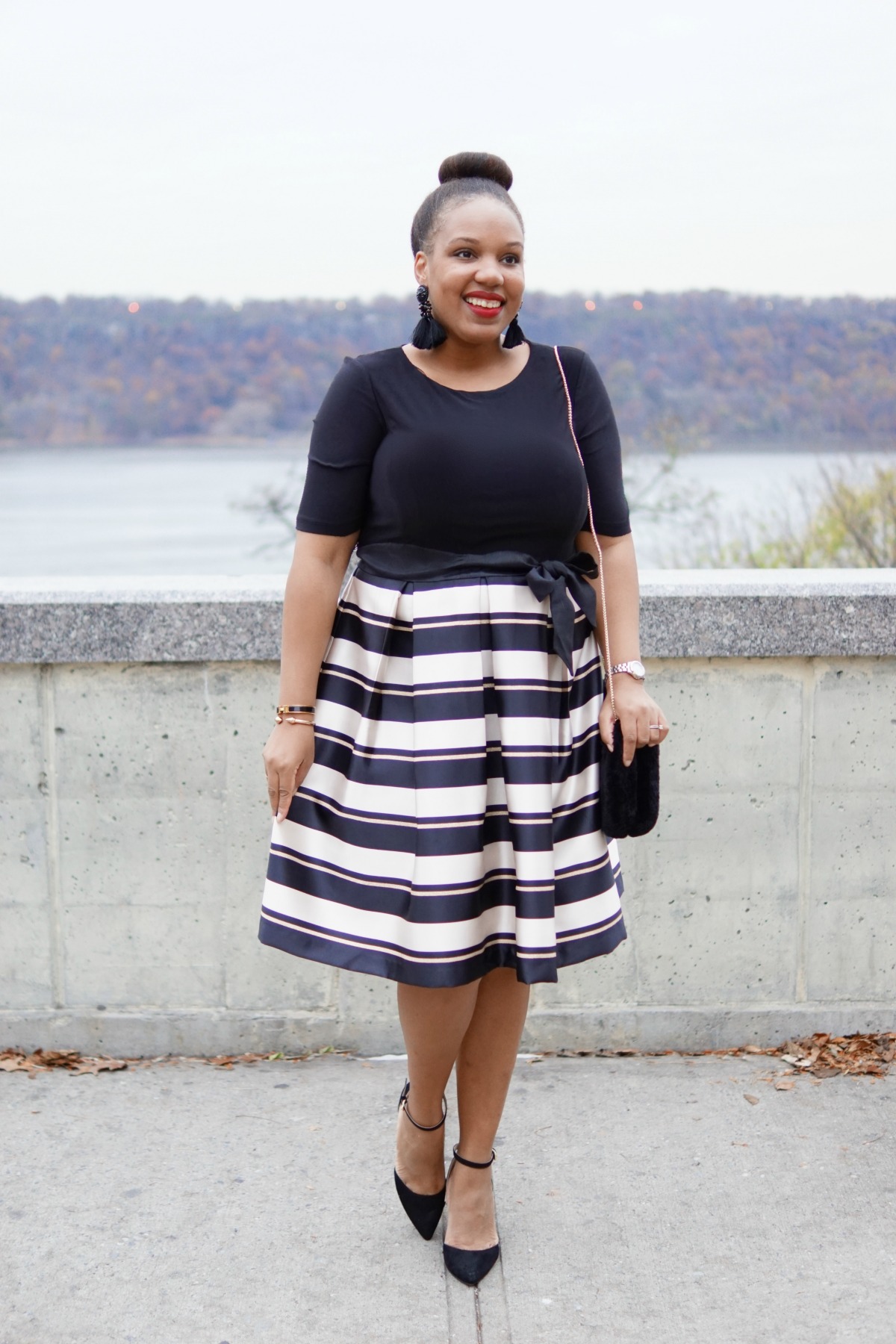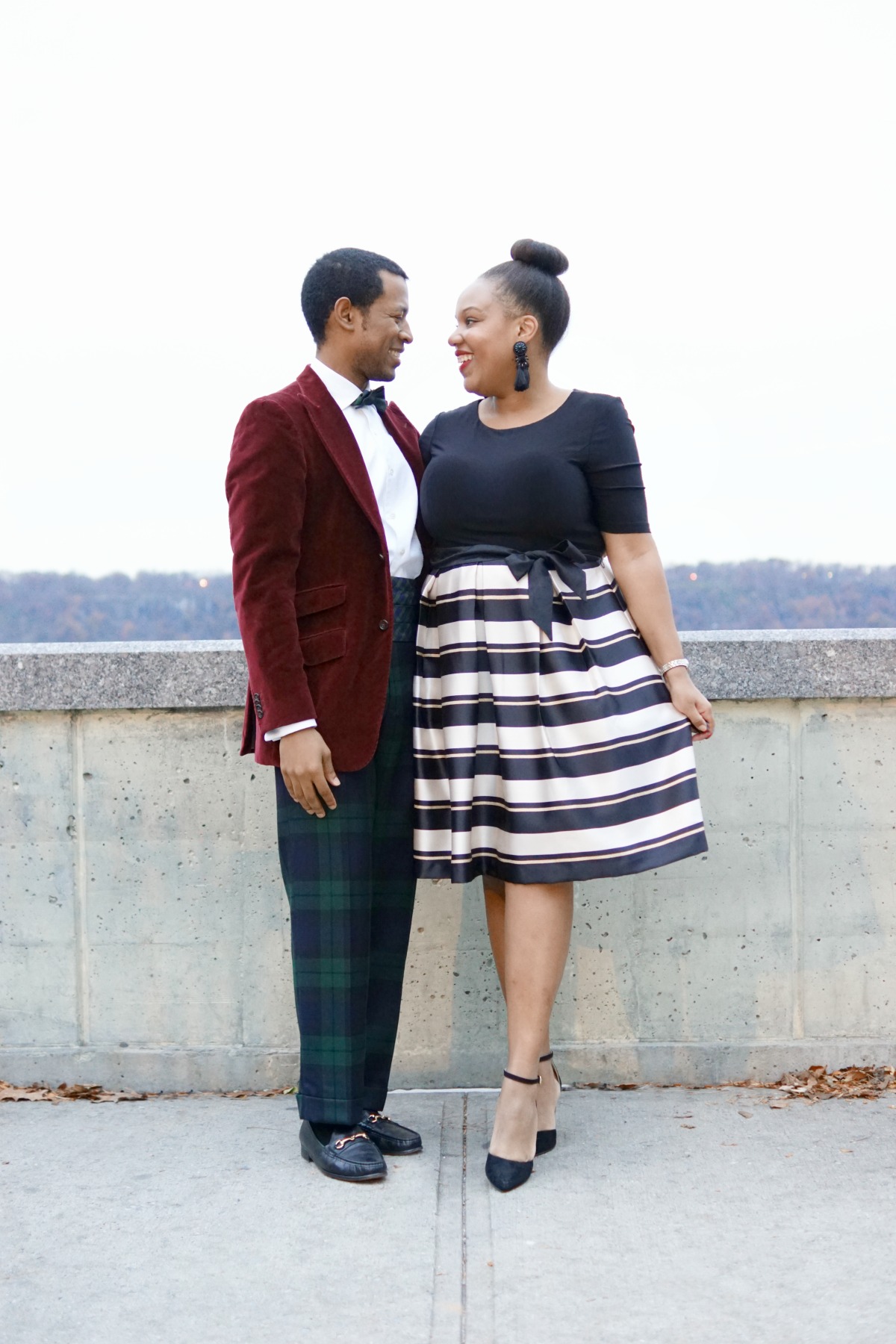 These wedges are absolutely amazing. My days of running around the city in 4-inch stilettos are few and far between as of late, but I still love the height and elongated look that heels provide. So what's a girl to do? I think I've found the answer in these majorly comfy wedge heels. The next time I need a pair of cute dancing shoes, these will definitely be the ones I reach for.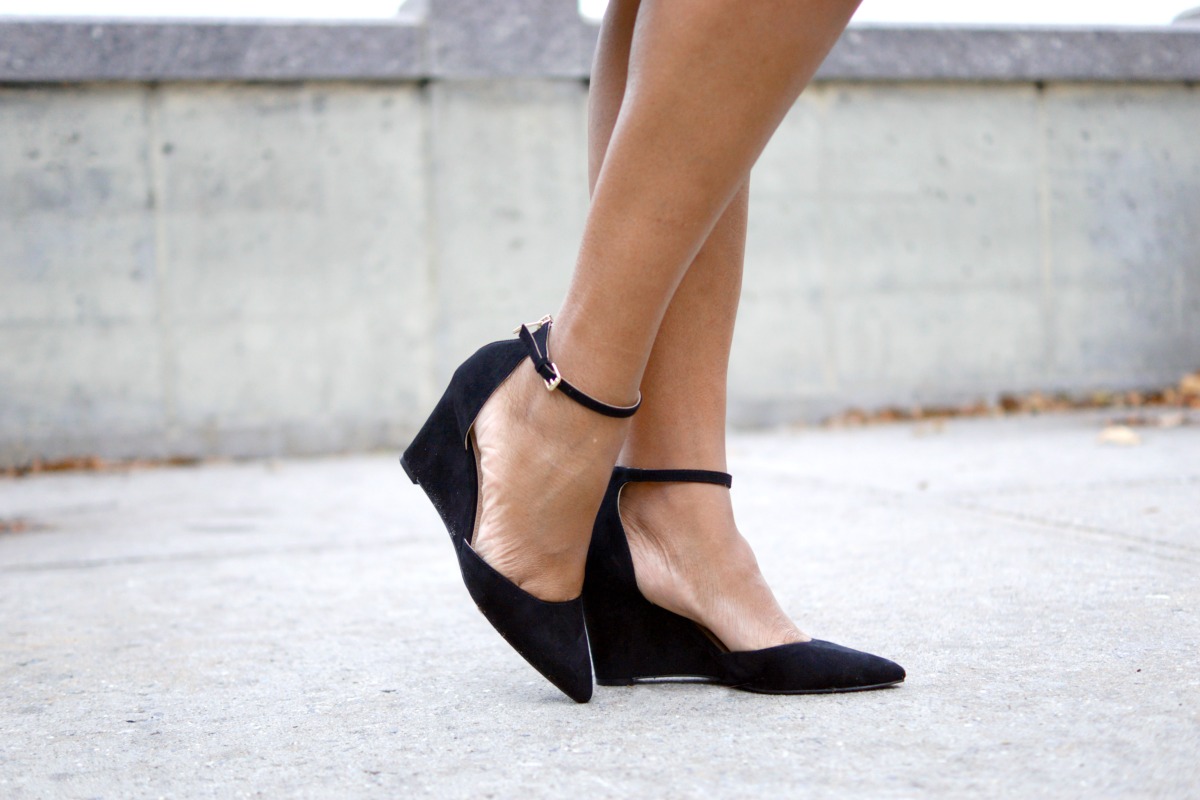 And because my shopping mantra is and always has been: Life is short, buy the damn dress – I've rounded up a few of my favs from JCPenney below for your shopping pleasure. JCPenney always has great prices, so you can pick up two (or three!) fancy frocks without breaking the bank.
CLICK EACH IMAGE TO SHOP!
Full Disclosure: This post is brought to you in partnership with InSTYLE and JC Penney. Although I have been compensated, rest assured that every product and recommendation has been fully vetted by me, and all opinions expressed are my own. Thank you for your trust and for supporting the brands that help make this blog possible.