Because there are plenty of Valentine's Day Gift Guides out there designed to get you to part with your hard-earned cash, I decided to do something a bit different and offer your guys a list of free Valentine's Day gift ideas. Each idea is based on one of the Five Love Languages, a book that my husband and I both read before we got married and one that I highly recommend to other couples.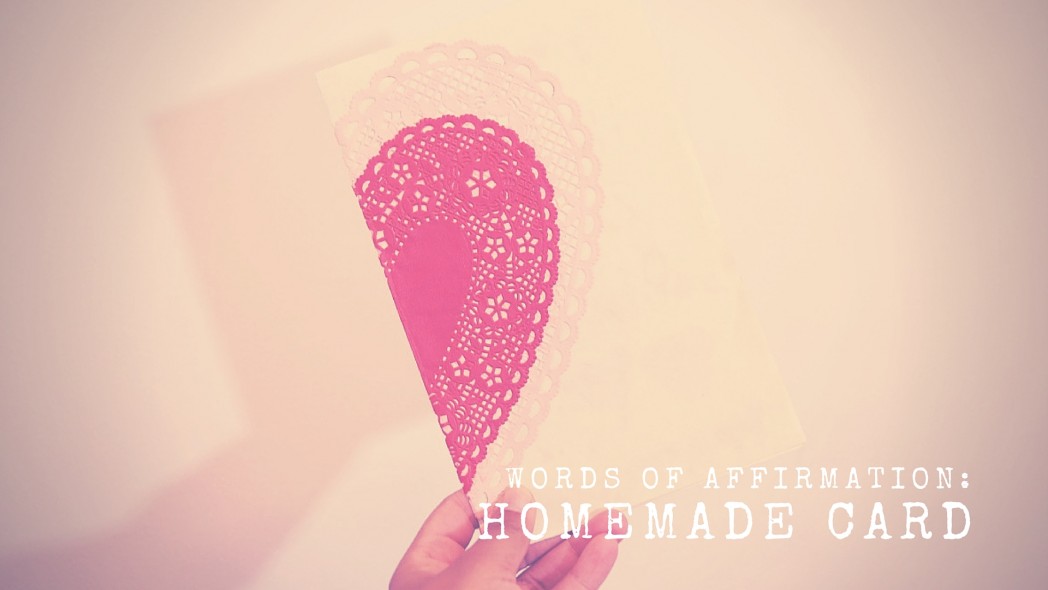 THE LANGUAGE: Words of Affirmation
THE TRANSLATION: A Homemade Valentine's Day Card
For some folks, receiving compliments and praise are what they value most. So forget Hallmark, and break out the construction paper and lace doilies to write down those sweet little nothings and profess your love! My husband and I started dating when we were a pair of broke college students. We've come a long way since then, but some of my most treasured possessions are a box of handmade notes and cards that he gave to me in the early days of our courtship. The one I'm holding above is probably circa 2001'ish, and it still melts my heart to this day!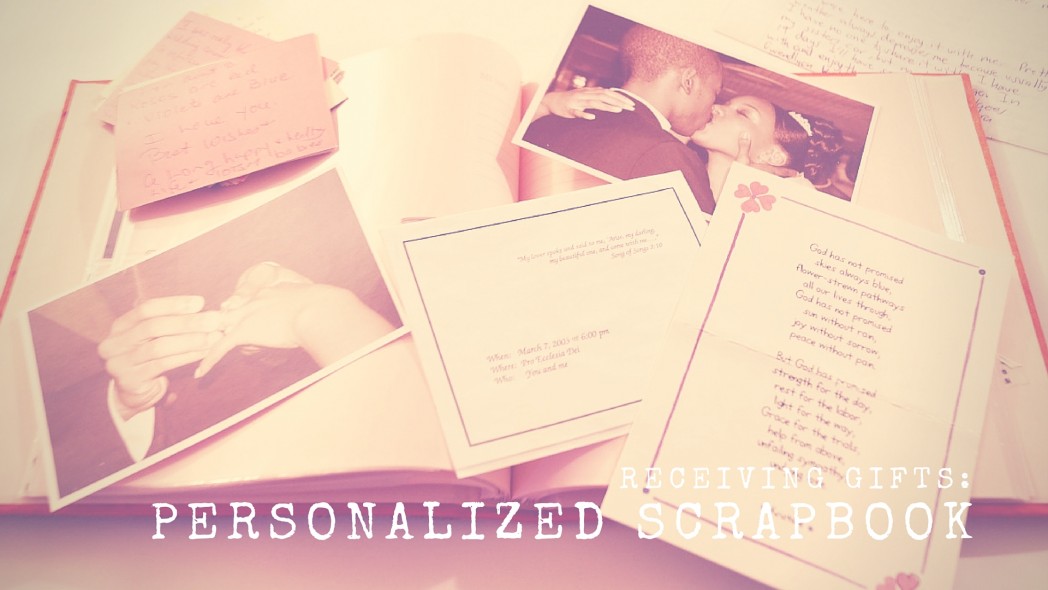 THE LANGUAGE: Receiving Gifts
THE TRANSLATION: Make a Personalized Scrapbook
Now most of us love gifts – but for some folks, gifts can carry a LOT of weight. Just remember that gifts don't have to be expensive or over-the-top, so long as they're meaningful. And what could be more meaningful than a personalized scrapbook filled with your favorite photographs and memories?! And if you want to start planning for next year's V-Day, how about journaling just one thought each day for an entire year about why you love the other person? It'll be a guaranteed page-turner – not to mention a potential tear-jerker.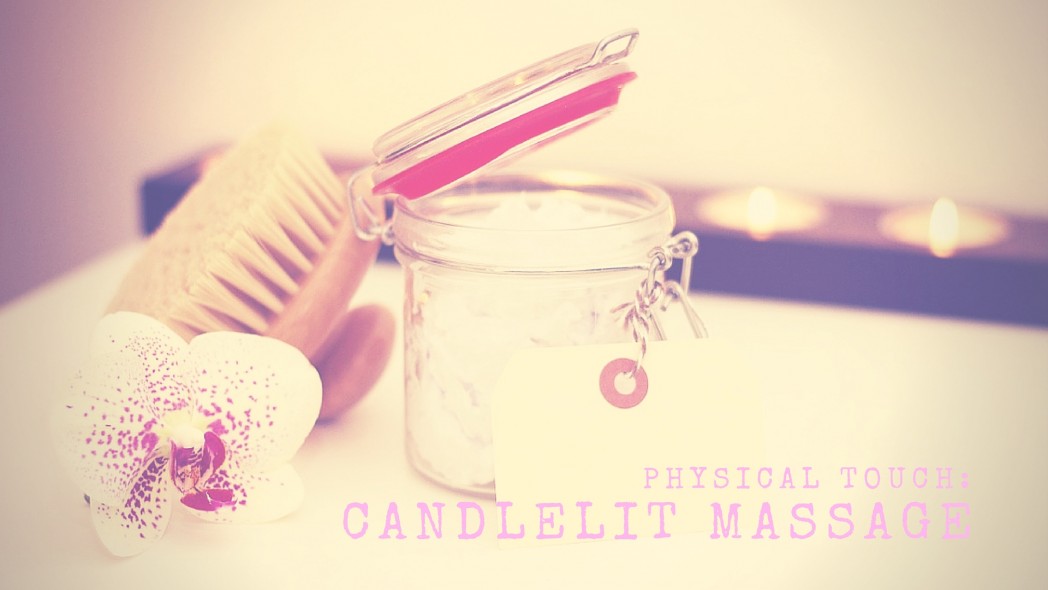 THE LANGUAGE: Physical Touch
THE TRANSLATION: Give a Candlelit Massage
The physical touch language doesn't have to be exclusive to the bedroom. As a precursor to other, ahem, extra-curricular activities, spend an extra 30-minutes or so giving an amazing candlelit massage. Better yet, brush up on your technique beforehand by perusing a massage therapy handbook to make sure you've got your moves down pat.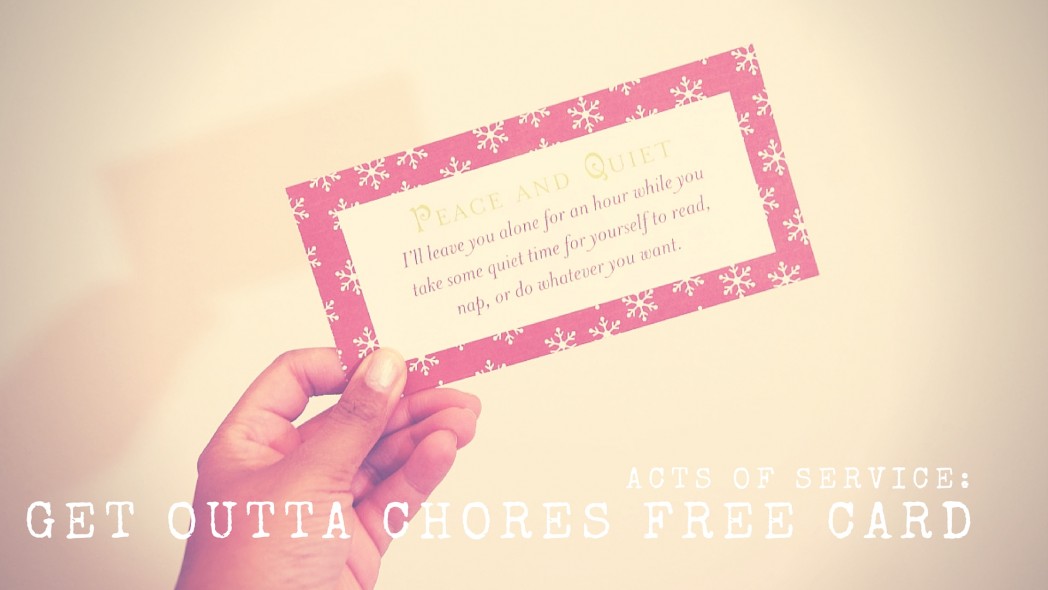 THE LANGUAGE: Acts of Service
THE TRANSLATION: Get Out of Chores Free Card
Sometimes the best way to show how much you care is to lend a helping hand. Since offering to take out the trash or sweep the garage doesn't really scream romantic, a more pleasant way to extend the offer would be to print up a DIY coupon book custom-tailored with your special one's least favorite chores.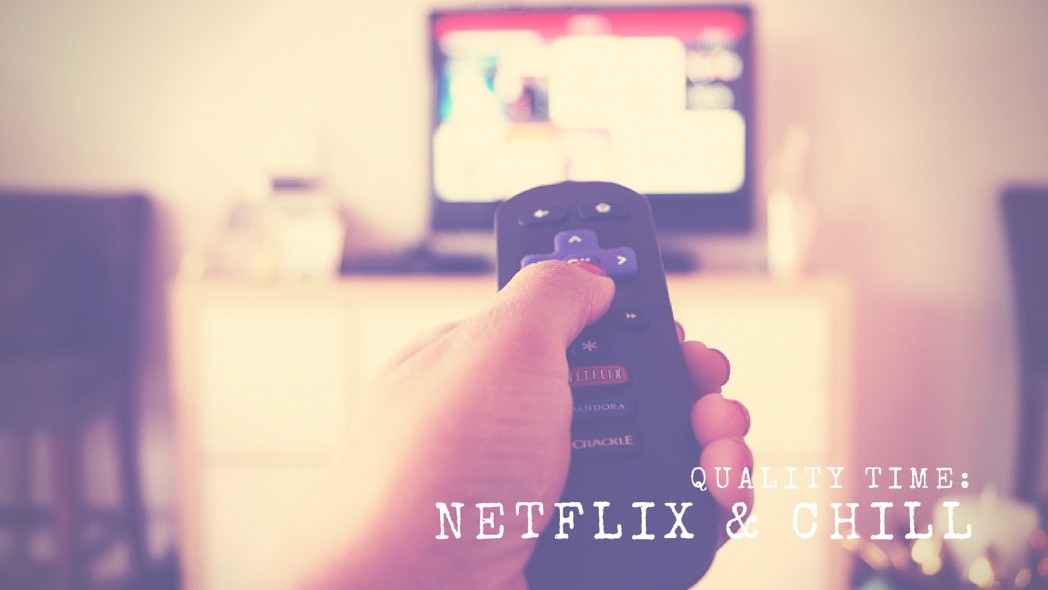 THE LANGUAGE: Quality Time
THE TRANSLATION: Do I really have to explain?!
Ok, this one's a little toungue-in-cheek, but hear me out. Block out an entire evening with NO distractions… yes, that includes cell phones and computers! Dim the lights, pour some wine, lay out your significant other's favorite snacks, and fire up an old, romantic movie. What happens next is up to you…
And there you have it folks! Five free or low-cost ways to express how much you care this Valentine's Day. Enjoy!