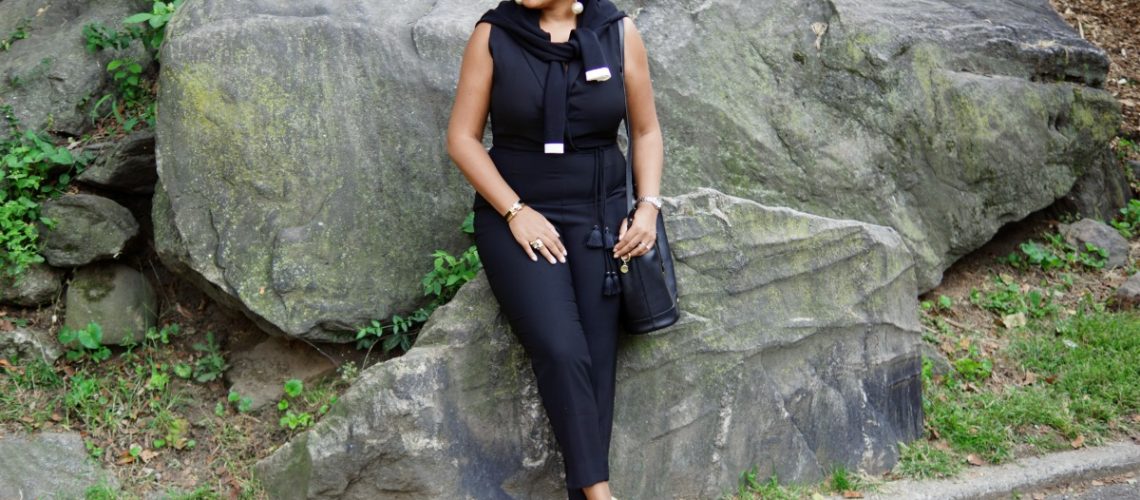 November 6, 2017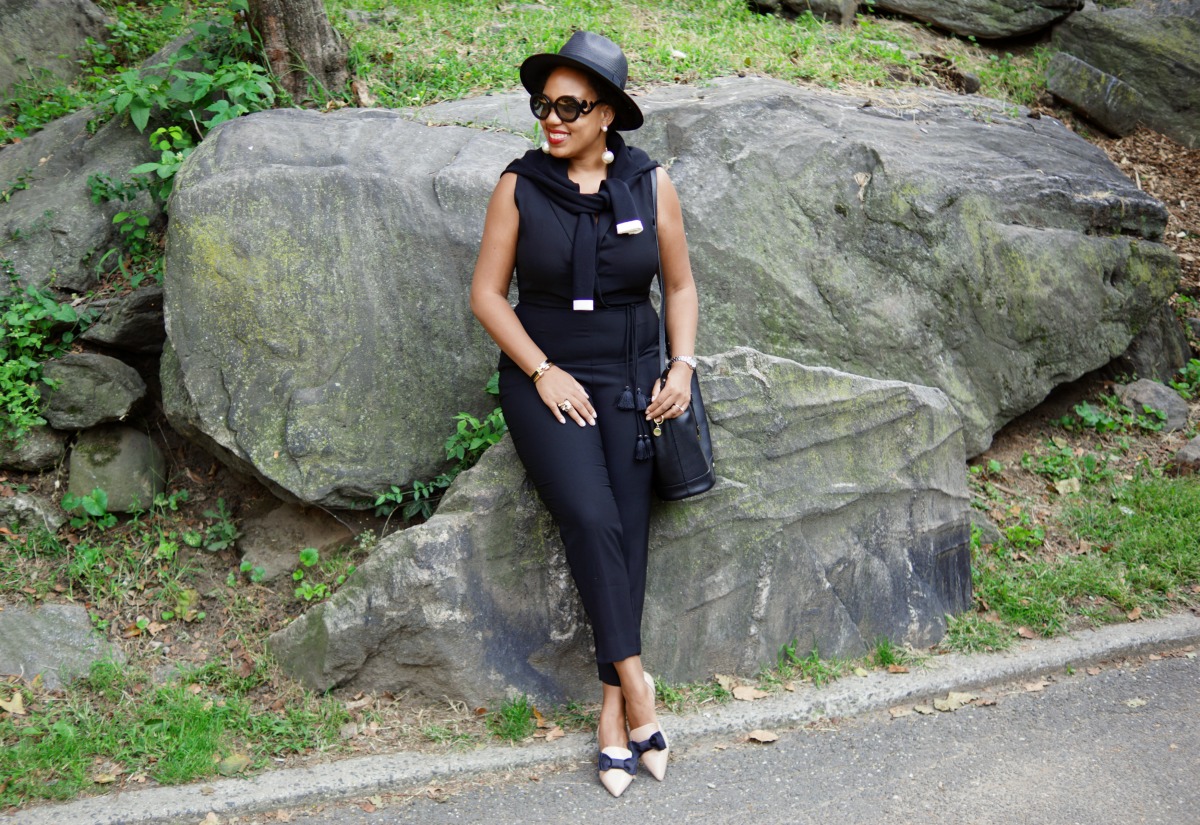 {ZARA Cardigan (old; also bought this one), H&M Jumpsuit (similar) and Flats, RALPH LAUREN Hat & Bag, PRADA Sunglasses}

Just about every fashion magazine extols the virtues of the Little Black Dress, but what about the Little Black Jumpsuit? 
I purchased this one almost two years ago on a whim, and since then I've added at least three different variations to my wardrobe. I love how they can be styled for the office with a blazer or cardigan and sensible shoes. But once 5 o'clock hits, I can swap out my shoes for a killer pair of stilettos and slip on a pair of bold statement earrings to hit the town.
I truly believe that everyone could benefit from this fun wardrobe staple, so I've rounded up a bunch of styles below that'll be perfect for the upcoming holiday season.
About the Fit:
Not gonna lie, jumpsuits can be super tricky! I steered clear of them at first until I found a silhouette that works for me. I find that a tailored look in my jumpsuits and a tapered leg that hits just above the ankle works best on my frame. This one is perfectly nipped in the waist, and I had the side pockets sewn shut to eliminate gaping at the hips and provide a smoother silhouette. It's an easy alteration that does wonders.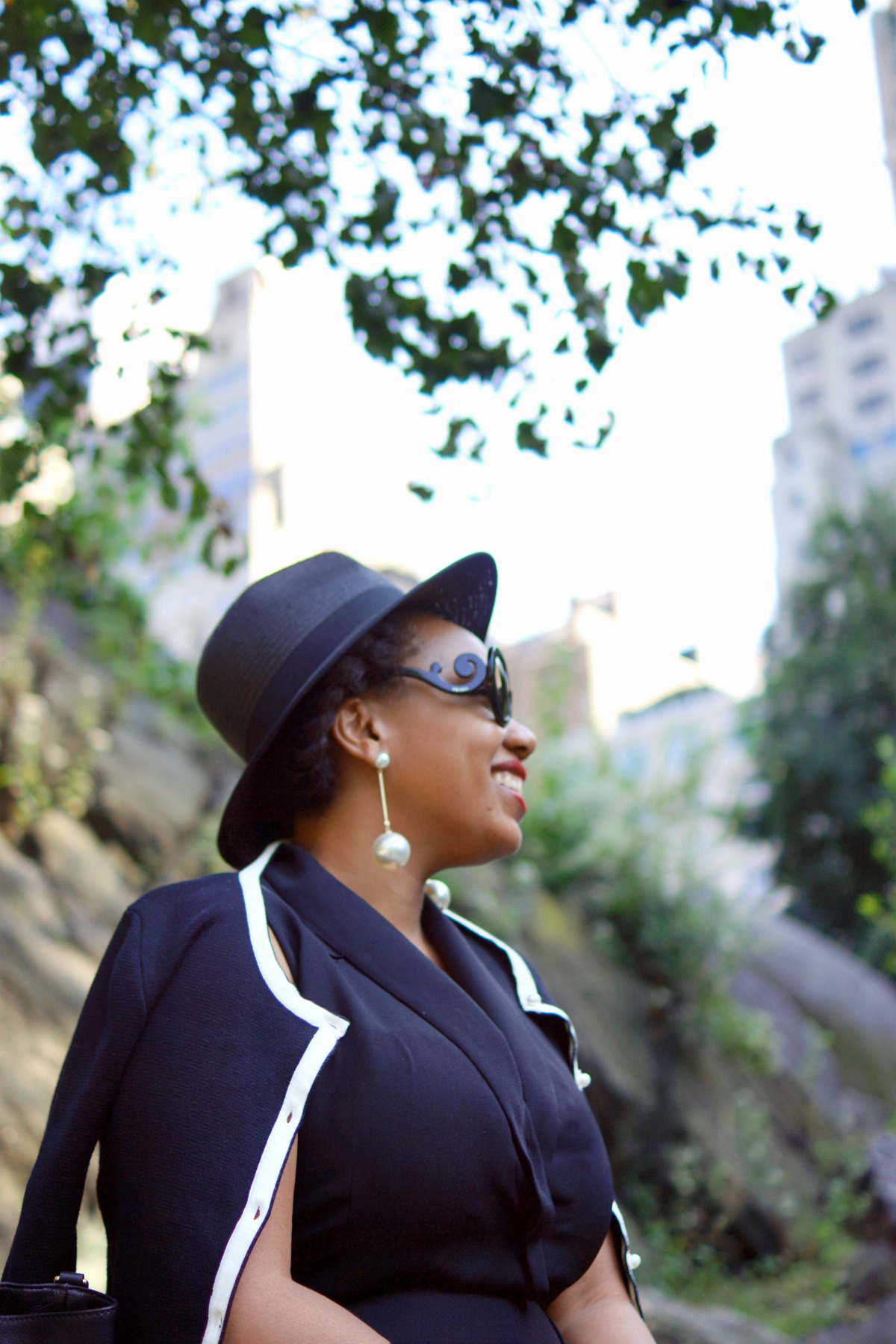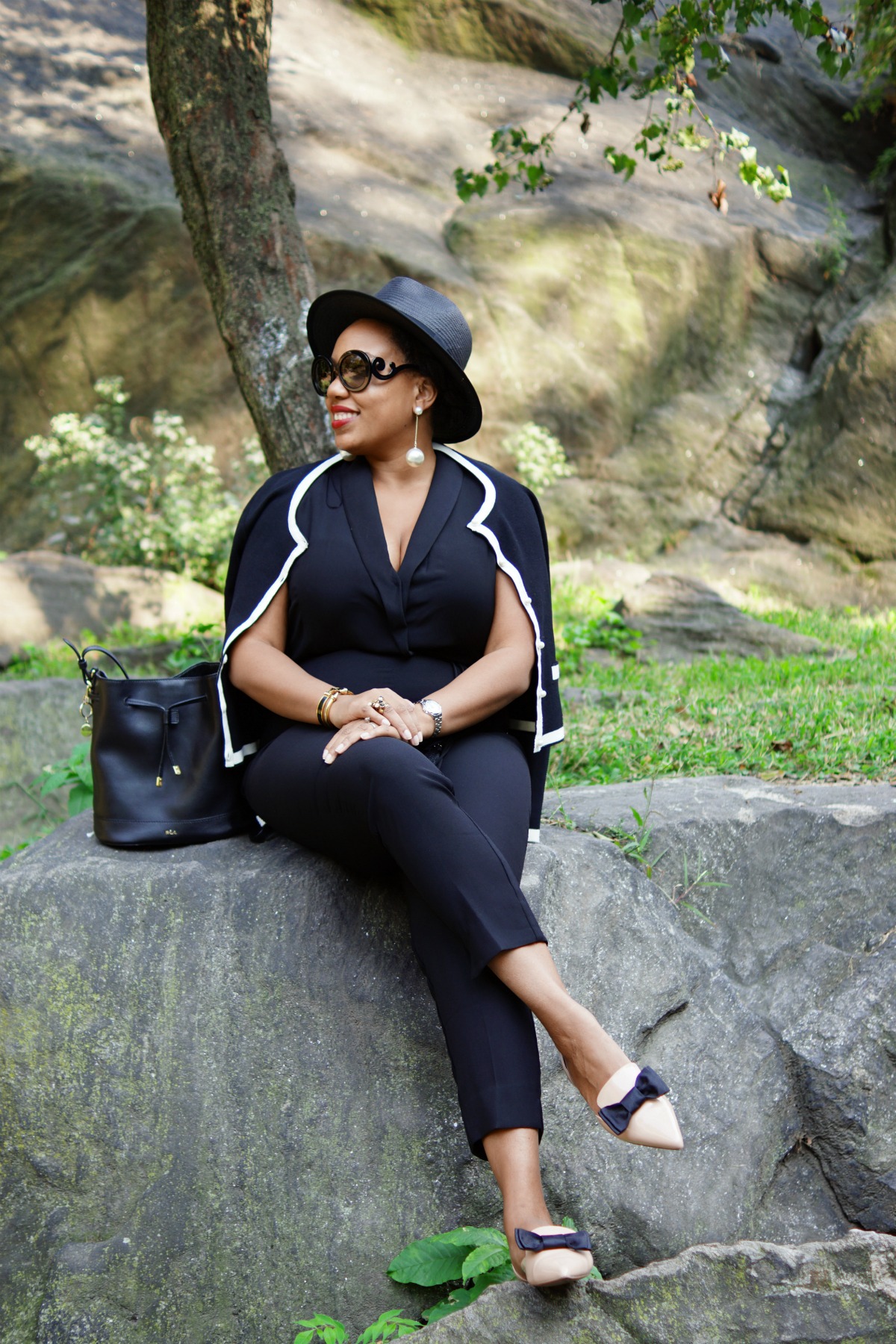 More Little Black Jumpsuits
(CLICK EACH IMAGE TO SHOP)