I'm pretty low-maintenance when it comes to hair care and styling, but several of you have asked how I achieve one of my favorite hairstyles as of late: Goddess Twists. When the lovely folks at Motions sent me a HUGE batch of products to test drive, I figured it would be the perfect excuse for me to get off my duff and give you a guys another hair tutorial.
This hairstyle is super quick and low-maintenance and is perfect for hot, humid summer days when you just don't feel like doing much to your hair. The best part is that it takes zero braiding skills, since the hair is just two-strand flat-twisted. I did this style on freshly washed and blow-dried hair, and here's a quick rundown of the products I used: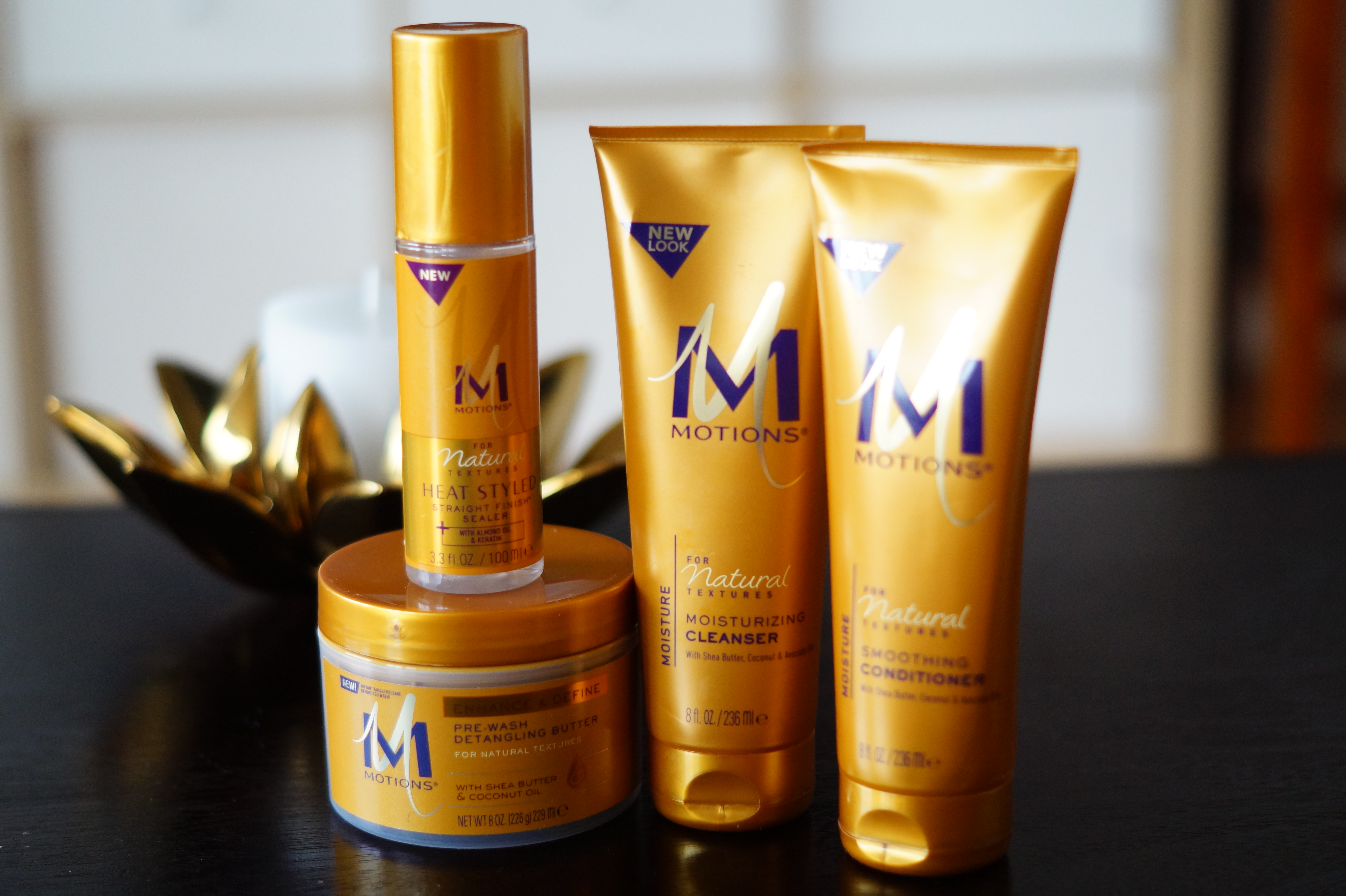 Overall, I was very pleased with these products, especially the pre-wash detangling buter and the heat styler. Those two products will most definitely be added to my regular hair care rotation as they made detangling and blow-drying my kinky/coily natural hair a breeze!
Be sure to check out the video up top for my fullw review and detailed instructions on how to achieve this hairstyle.