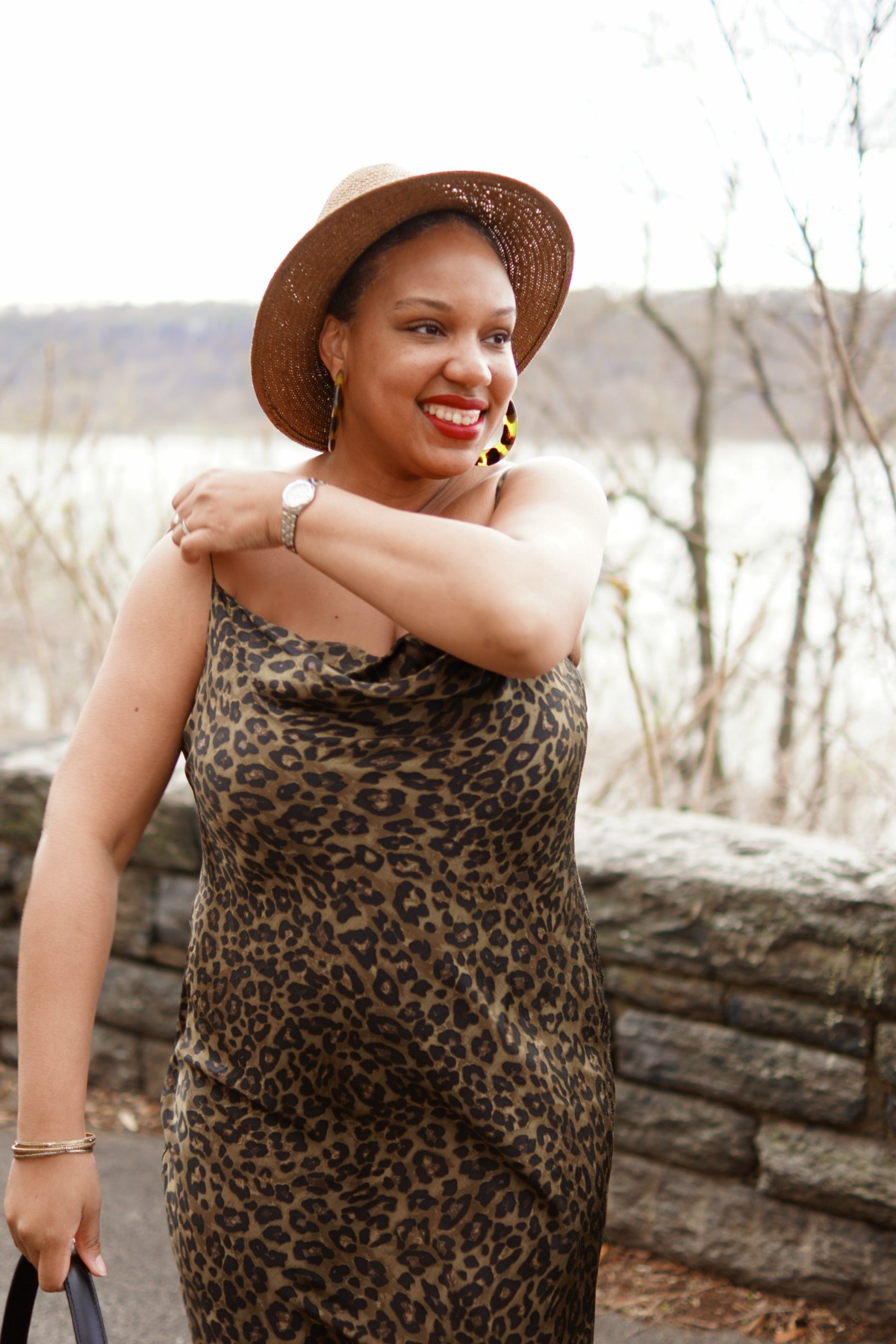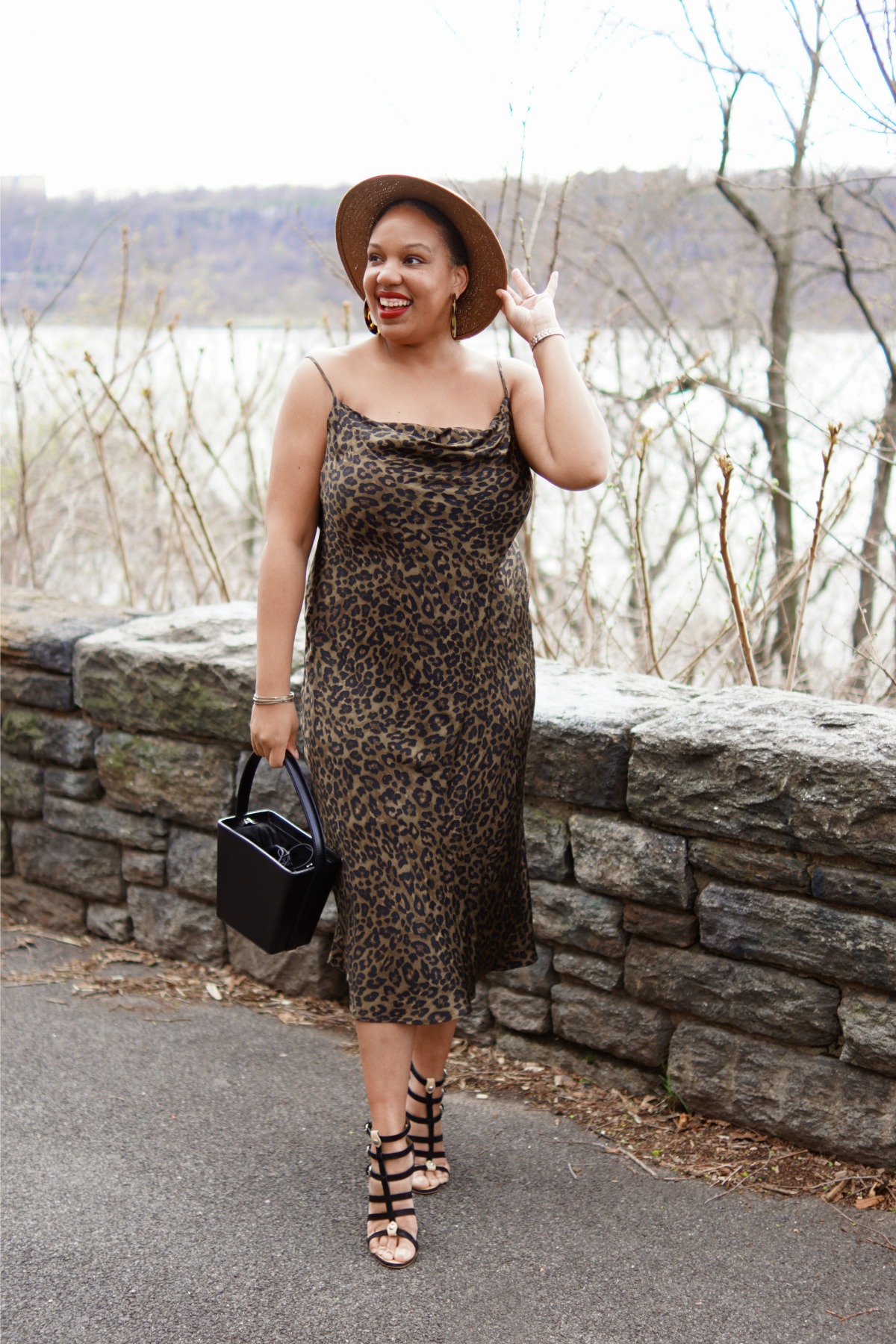 Spring has officially sprung in New York City – so I figured there's no time like the present to start getting my mind and body ready for the warmer months ahead. While I've definitely been stepping up my fitness regimen and working out almost daily this past month, a gal could still use a little extra help getting her silhouette a bit sleeker as the days get longer and the hemlines get shorter.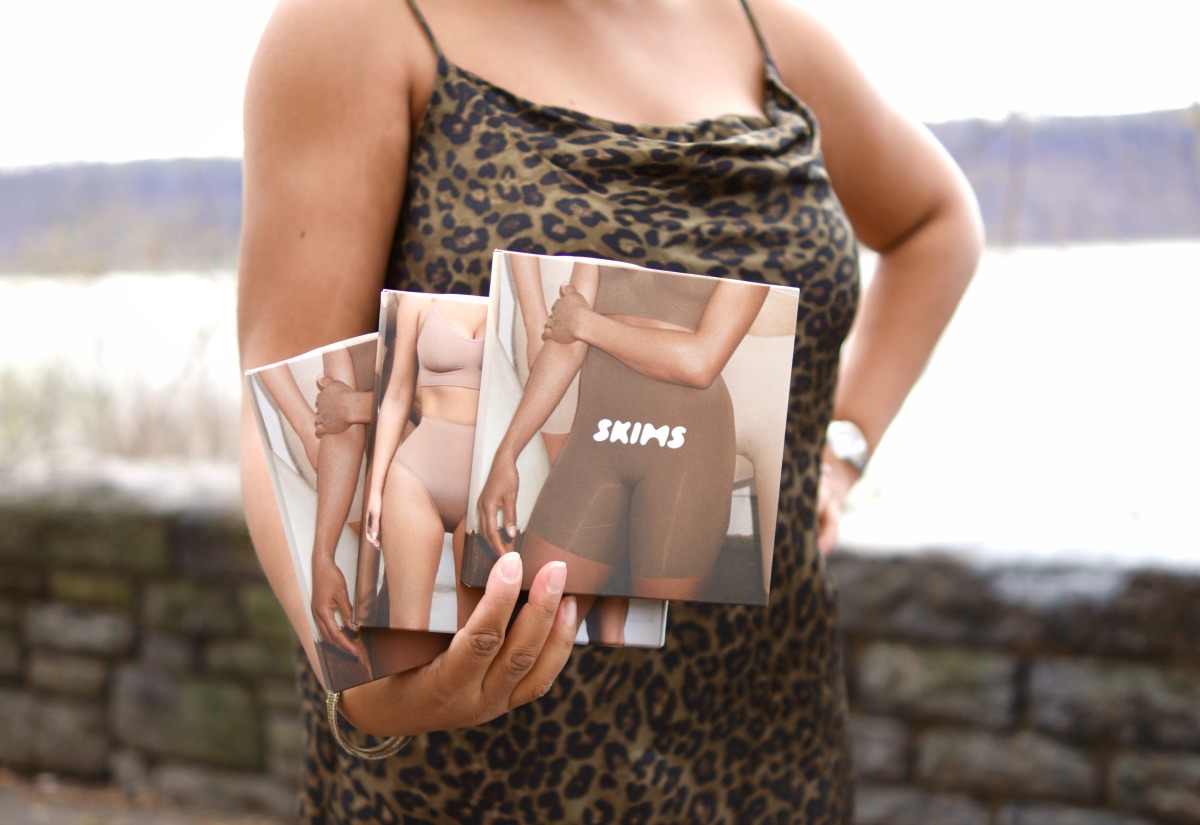 If you've stuck around my blog for any length of time, you know that my spring/summer uniform is basically a dress and sandals. Over the years, I've collected all manner of shapewear, slips, and undergarments to help smooth, lift and tighten in those areas where I need it. So when the lovely folks at SKIMS offered me a chance review some of their shapewear products, I was immediately up for it. I decided to test out the Sculpting Short Mid Thigh (worn in the above pics) and the Sculpting High Waist Brief. Not gonna lie… when I first took the shorts out of the package, my first thought was "no way are these going to fit". They just looked so tiny! But much to my surprise, I was able to get them on with minimal struggle – and they actually fit.
As I mentioned, I've tried lots of shapewear, and these strike a nice balance between comfort and hold. Both the shorts and briefs come up really high (right at my ribcage) and do a great job of smoothing my tummy out without creating any awkward bulges. They also have an inner lining at the waistband that keeps them from rolling down. One of my biggest pet peeves about shapewear shorts is when they ride up my thighs. I wore these shorts for a full day and even took an uphill stroll through the park near my house, and they stayed in place THE ENTIRE TIME! I was honestly shocked. I'm actually wearing them now as I sit at a desk typing this post, and while I'm fully aware that I'm wearing shapewear – I can still breathe… and possibly even eat a cupcake.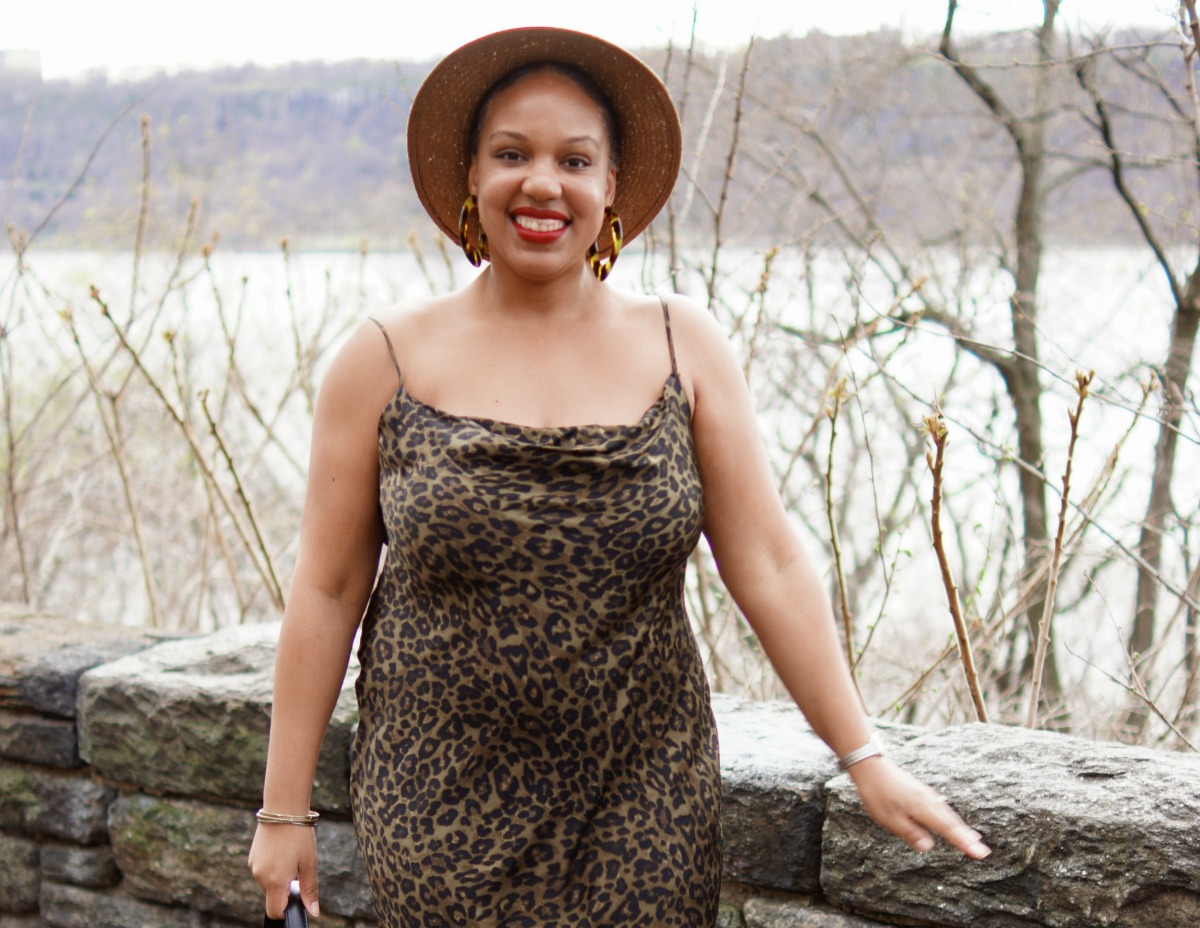 I purchased this slip dress from Zara during the winter with plans to layer a thin turtleneck underneath. Unfortunately, it wound up hanging in the back of my closet until now because I wasn't quite satisfied with the way it clung to certain areas. It's a gorgeous dress that I hated to let go to waste, so I figured it was now or never. As soon as I slipped it on over my SKIMS and looked in the mirror, all my previous insecurities about this dress melted away. I rushed to my closet to grab these statement earrings from Cult Gaia, this cute straw fedora from Banana Republic, and these super old strappy sandals from Giuseppe Zanotti to complete the look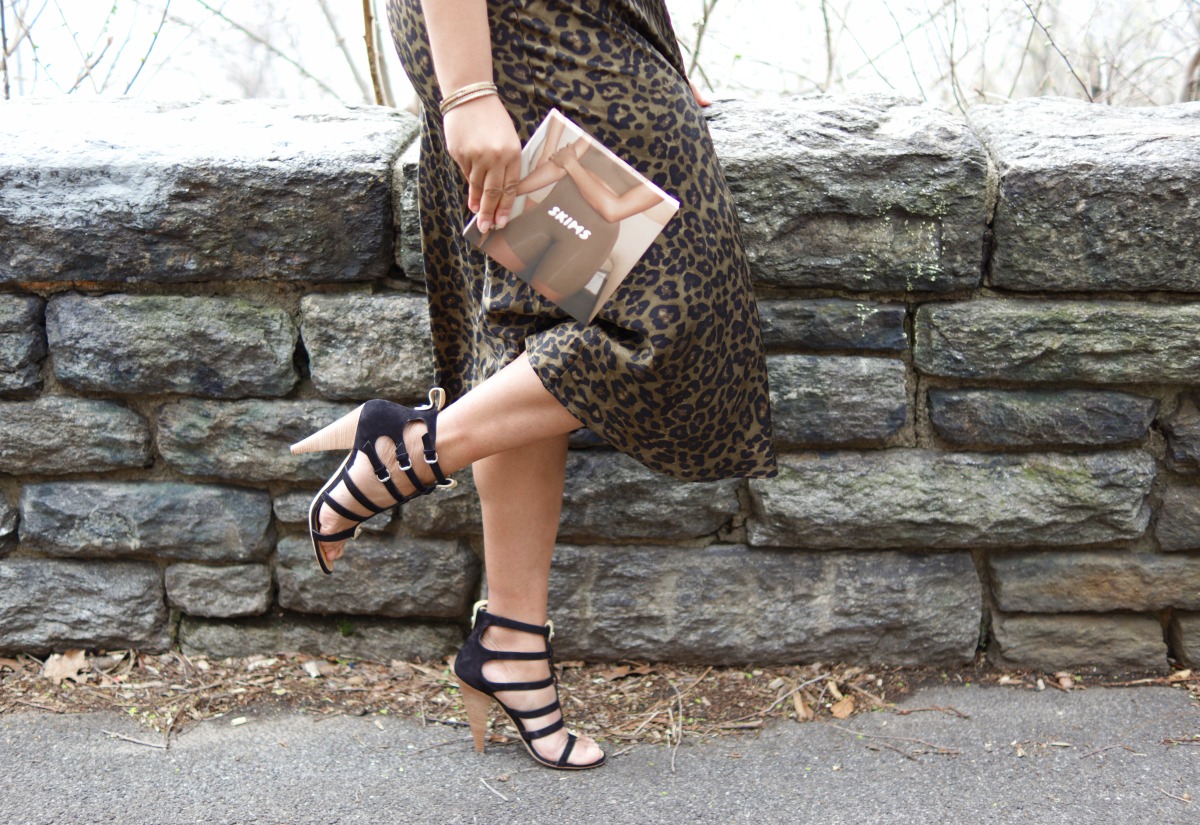 If you're thinking about trying SKIMS shapewear for yourself, I think you should definitely go for it. One word to the wise though – most of their selection sells out FAST! The good news is that they do restock items often (every two weeks, if I'm not mistaken). So be sure to log onto the site bright and early Monday morning if there's a particular piece you've got your eye on. I was lucky enough to receive the products in the post without charge in exchange for an unbiased review. But I like them so much that I will DEFINITELY be dipping into my own pockets to try some additional items. I've especially got my eye on the Open Bust Bodysuit and  High Waisted Bonded Shorts.
Do you wear shapewear? If so, what are some of your favorite brands? Let me know in the comments!