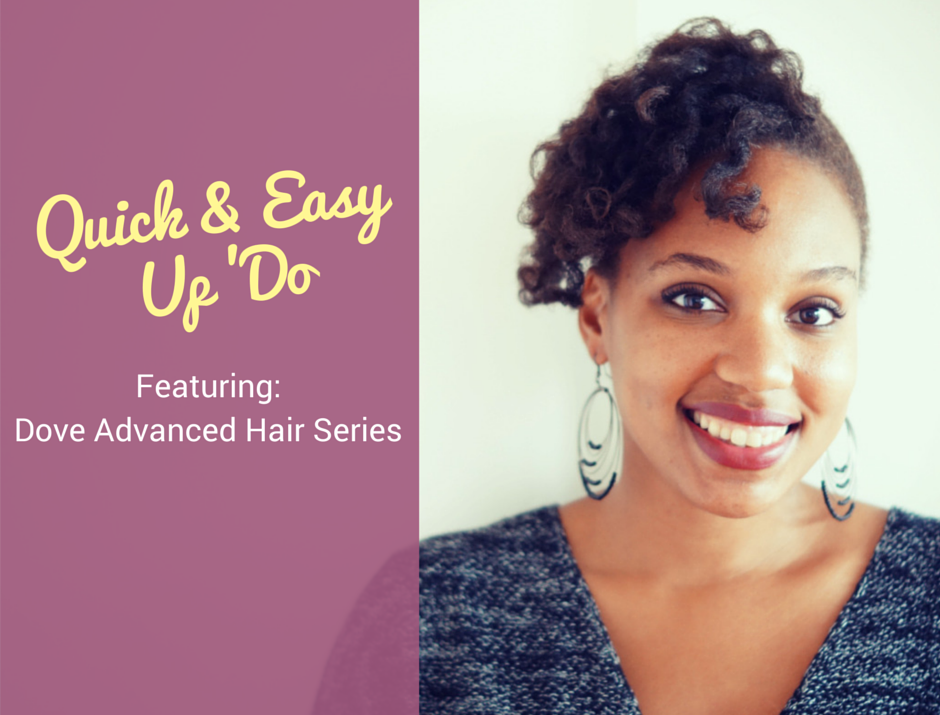 When it comes to hairstyles, I'm generally a creature of habit.  However, I do like to switch things up (at least just a teensy bit) when the seasons change.  My Pinterest feed has been filling up with all sorts of beautiful braided hairstyles as of late, so when the lovely folks at Dove introduced me to the #SilkyHairDare, I was more than happy to test drive a few products while trying out a new french braided hairstyle.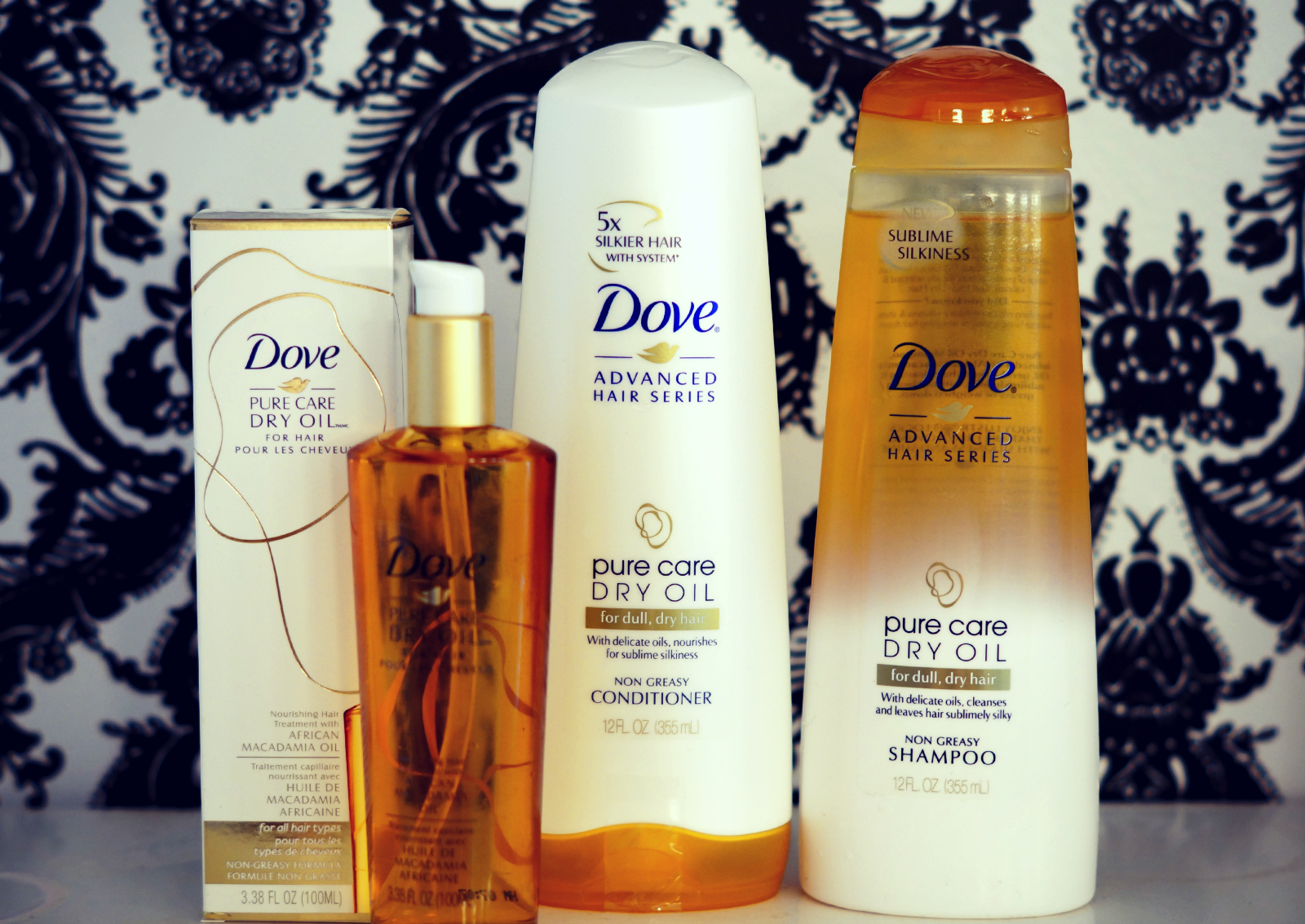 My hair is naturally very dry and coarse, and even more so around this time of the year when the weather starts to cool and the humidity dies down.  So I was immediately intrigued by the Dove Pure Care Dry Oil system and its claim to deliver 5x silkier strands while nourishing hair and without making it feel greasy or heavy. Sulfates tend to dry out my hair, so I was a little skeptical when I read the shampoo ingredient list and saw sodium laureth sulfate listed. Fortunately, my fears were put at ease , and I was pleasantly surprised  to find that the shampoo was actually very gentle on my hair and got it clean in just one lather without my strands feeling stripped and dry.  I then applied the conditioner and let it sit for about 10 minutes while I completed the rest of my shower rituals. I noticed that my hair had a decent amount of slip as I finger detangled it in the shower.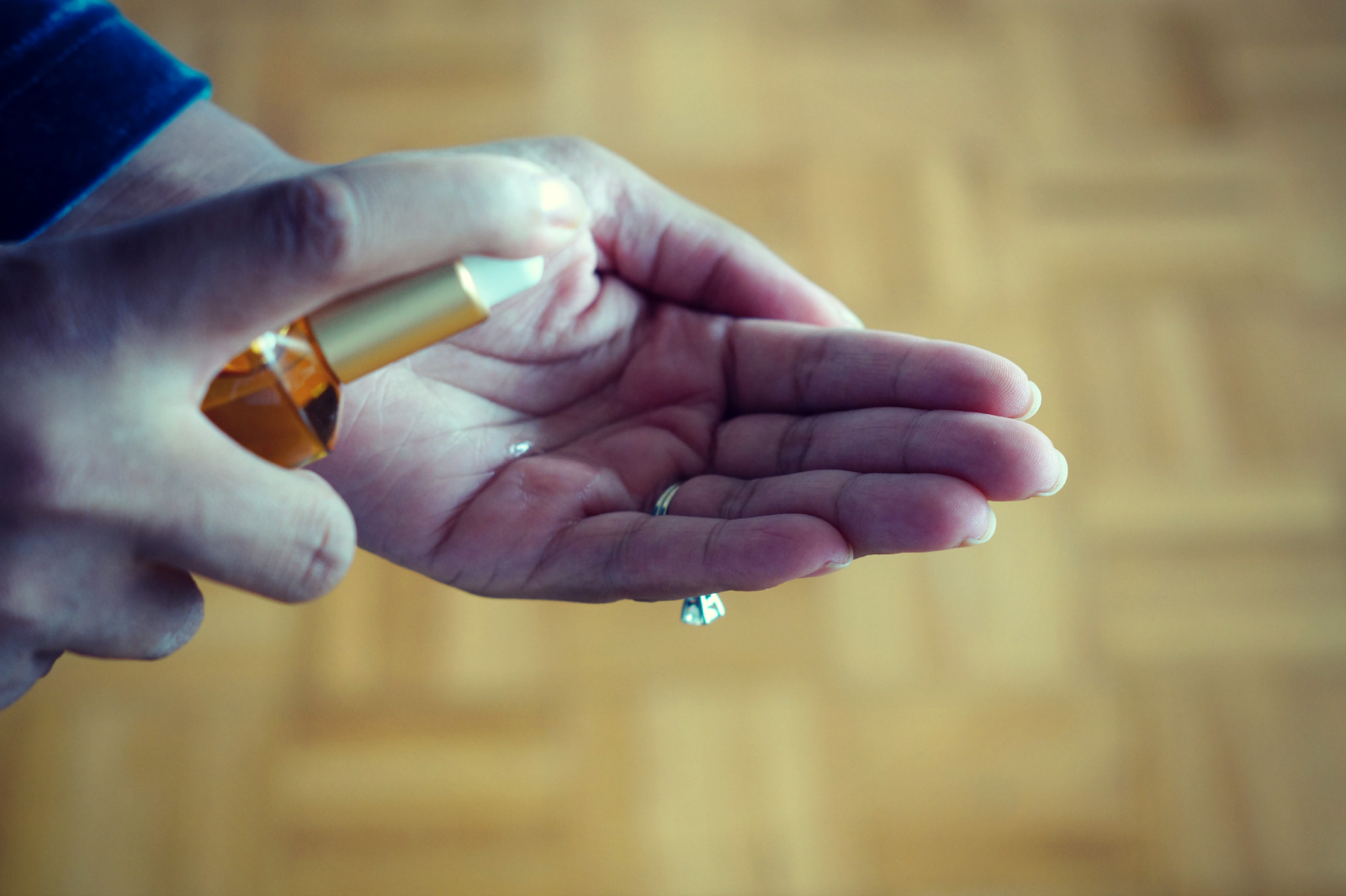 After rinsing the conditioner from my hair and wrapping it in a towel for a bit, I applied a liberal amount of the dry oil which contains a blend of African Macadamia oil and Coconut oil.  My hair absorbed the oil pretty quickly and didn't feel greasy at all. With my hair prepped and ready, it was now time for styling…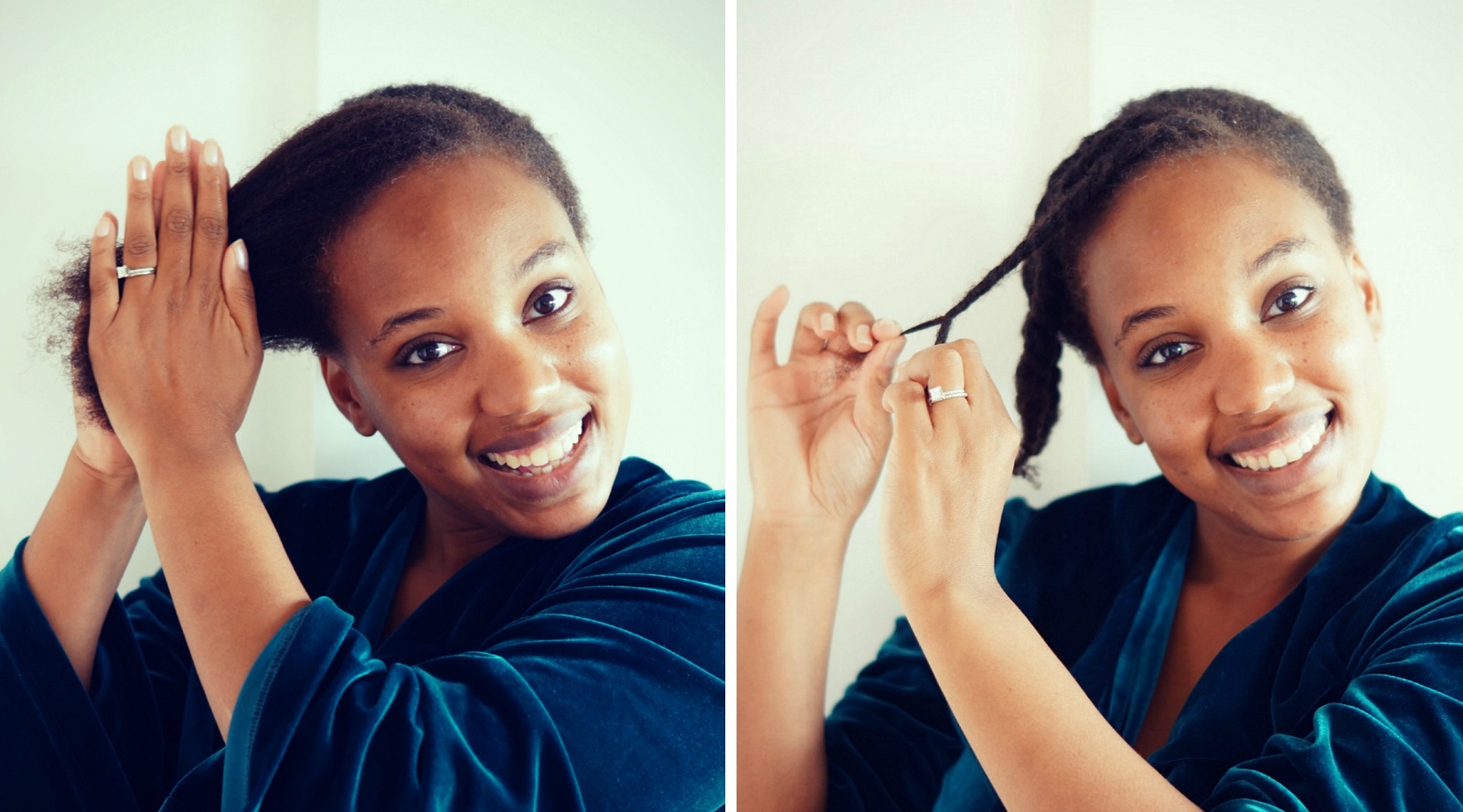 I wanted something quick and easy, so I separated the front section of my hair and put it in three chunky flat twists that I would later take down to create loose waves in my hair.  Normally, I would have applied some sort of setting lotion or styling creme for hold before putting in the twists.  But for the sake of this review, I didn't apply any additional products.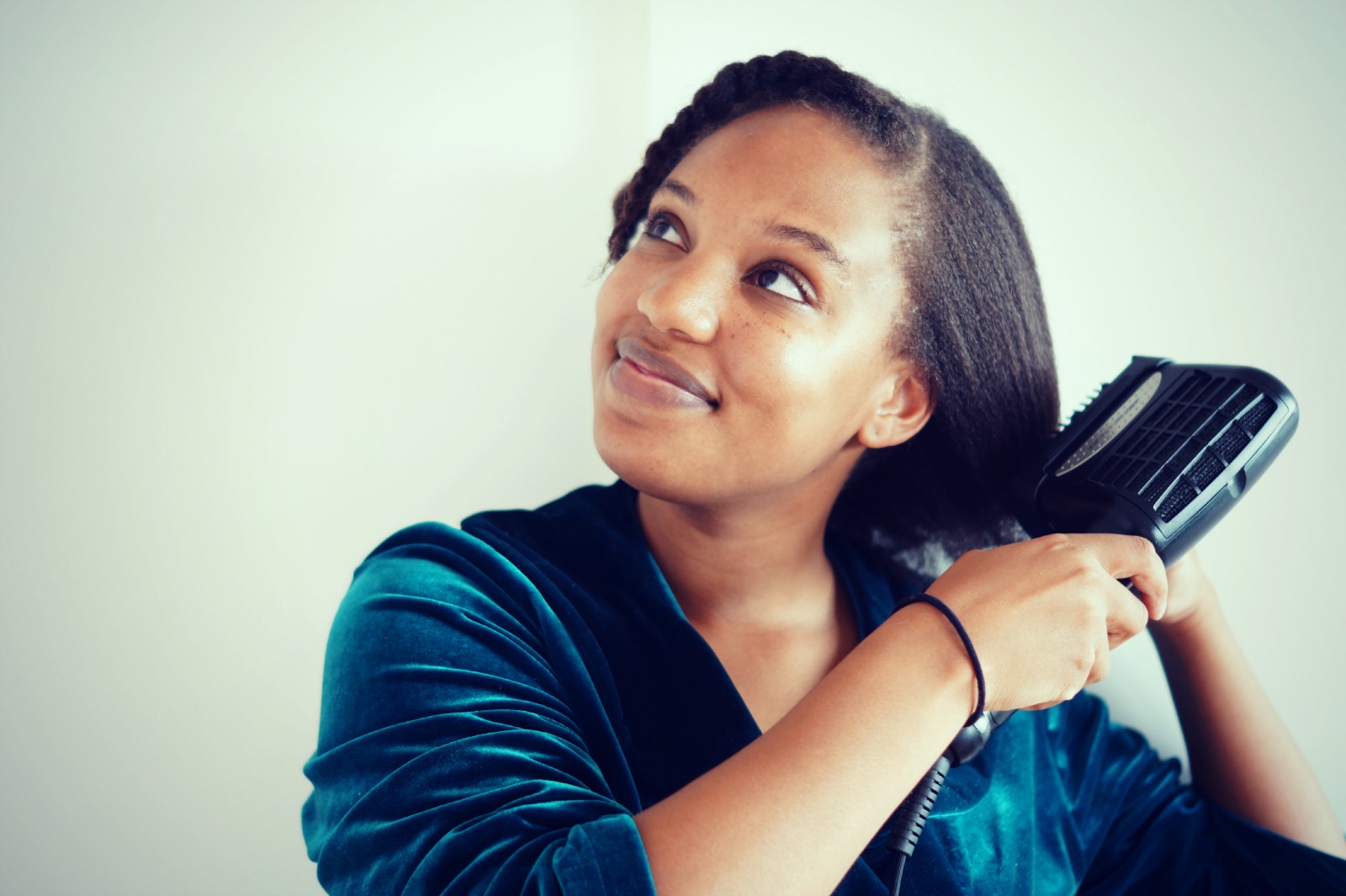 The rest of my hair was about 60% dry at this point from being put up in a towel earlier, so I only had to lightly blow dry it for a few minutes.

With my hair completely dry and detangled, I did one large french braid going up the back of my hair.  For some reason, it's much easier for me to braid my hair going up than it is going down. There are tons of YouTube tutorials out there if you haven't mastered the art of french braiding, but hopefully this quick animation gives you an idea of how easy the process is. I obviously sped this up a bit, but it takes me less than a minute to do.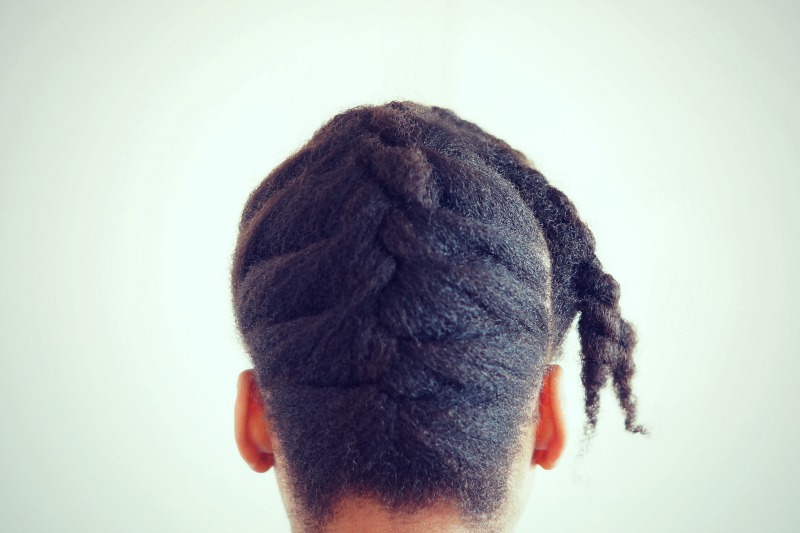 I tucked the ends of my braid under and secured them with a bobby pin, and here's a pic of what it looked like in the end. Not bad for 60 seconds of work and no mirror, right?!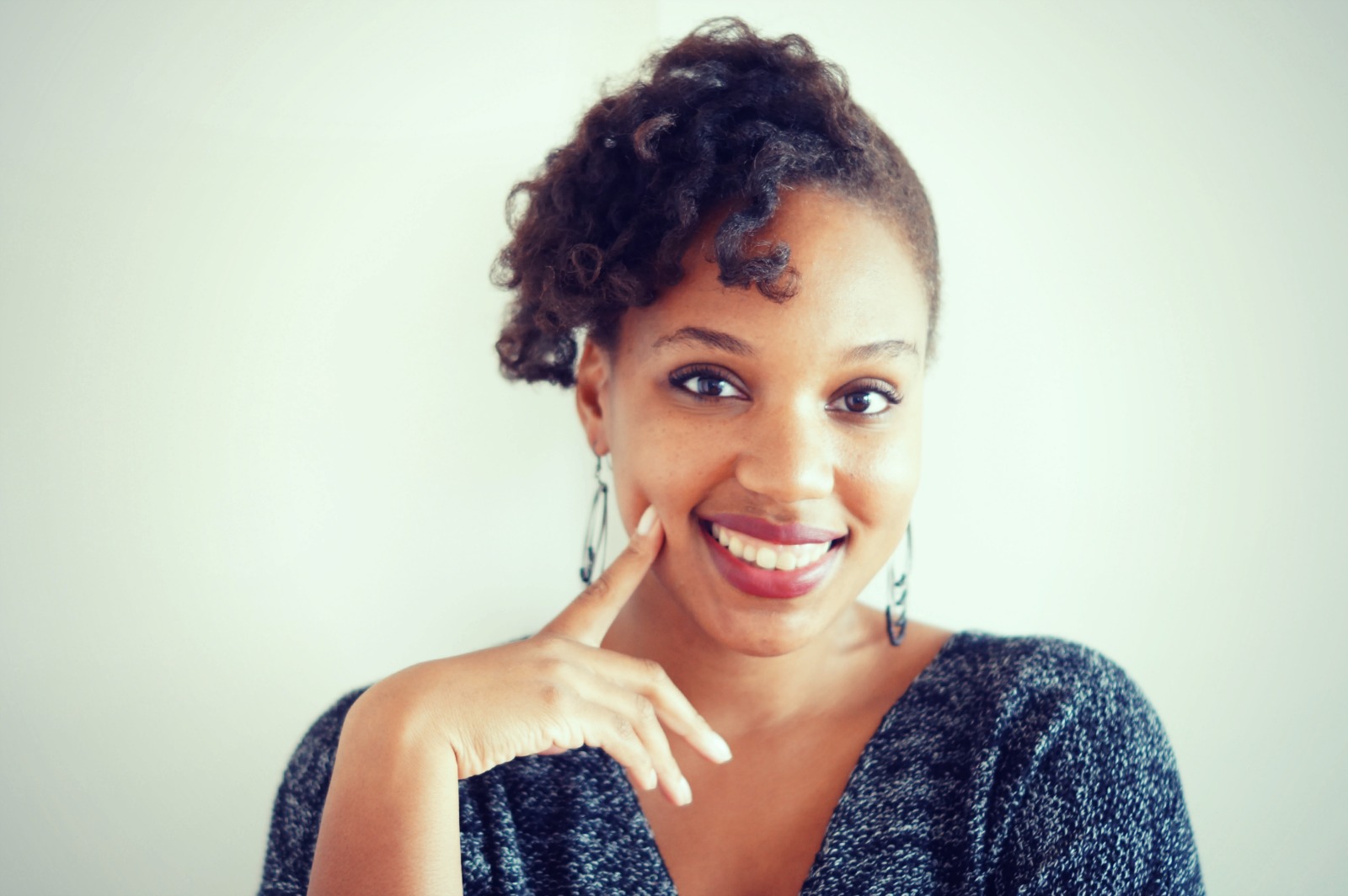 Tada!
Here's the finished look after I took down my twists before leaving the house.  I've been wearing this style for the past three days as I write this post, and I haven't used any additional products other than the dry oil and a light spritz of water each morning to help re-moisturize my hair.  My hair feels soft and cottony, and not at all oily and weighed down.  All in all, I'm pretty pleased with Dove's Pure Care Dry Oil hair products.  My only word of caution would be to any folks out there who are looking to avoid sulfates, mineral oil, and 'cones in their hair care products as this line does contain all three.  For everyone else, I'd say give this line a go!
Now through December 31, 2014, Dove is hosting the "Dove Silky Hair Dare" and daring women everywhere to try Dove Pure Care Dry Oil, risk-free.  If you are not completely satisfied with the Dove Advanced Hair Series Pure Care Dry Oil system, Dove will refund your purchase (from 9/21 – 12/31). Visit hairmoneyback.com for details.  If you decide to try Dove Pure Care Dry Oil products for yourself, you can share your silky results using #silkyhairdare. Dove is also giving away $20,000 in prizes. For a chance to win, share your silky results using #silkyhairdaresweeps. See the official rules for more info.
I was selected for this opportunity as a member of Clever Girls Collective and the content and opinions expressed here are all my own.