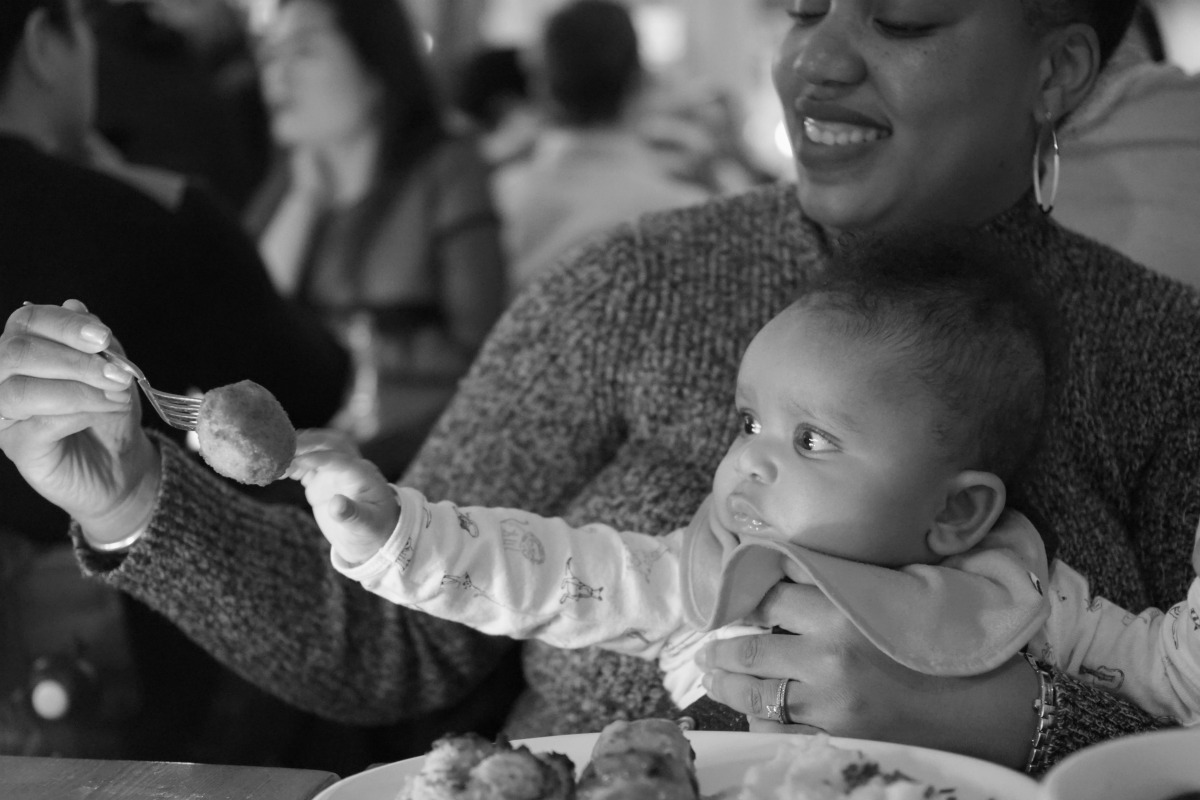 True story: I'm addicted to meatballs!
Yes, you read that correctly. If I had to pick the perfect food, a meatball just might be it. I'll take them in just about any variety: beef, chicken, pork, venison… whatever. I've even dragged my husband all the way out to the Ikea in New Jersey under the guise of needing a new throw rug or coffee table. But in reality, all I wanted was a plate of Swedish meatballs and a side of ligonberries. Yep, I've got it bad!
So now that you're aware of my condition, I'll let you in on another little secret. You can catch me almost every other week at one of my favorite casual dining spots in the city: Meatball Shop. My husband and I have been regular fixtures pretty much since the day opened their first location on the Lower East Side years ago. We've tried just about every combo (including chicken with mushroom sauce, beef with classic tomato, pork with parmesan cream sauce, etc…), and it's hard to choose a favorite because they're all SO GOOD.
I was recently invited to the Greenwich Village location to try our their all-new menu and was instantly impressed. They've expanded their offering to include vegan and gluten-free options, seafood balls, and even more great salad combinations. My friends and I like to dine out together, so it's awesome that one of my favorite restaurants can suit just about everyone's dietary needs. On this visit, Eric and I made it a family affair and brought Christian along. The restaurant staff were very accomodating – allowing us to bring in the stroller and offering a high chair. Right now, we just give Christian tiny nibbles off our plates to sample, but I can't wait for him to try the kids menu when he's older.
On this visit, we tried the Thanksgiving Platter with turkey meatballs, stuffing, mashed potatoes, brussel sprouts and cranberry sauce. It was everything a comfort meal should be. We also got a few appetizers, including mozz balls, risotto balls, and mini buffallo balls (hubby's favorite). Meatball Shop has a great selection of craft cocktails, and my personal favs are the Devil's Juice Sangria (pictured above) and Fool-Aid Punch.
Oh, and did I mention they serve custom ice cream sandwiches for dessert? My all-time favorite combo is one chocolate chip cookie and one peanut butter cookie with caramel icecream in the middle.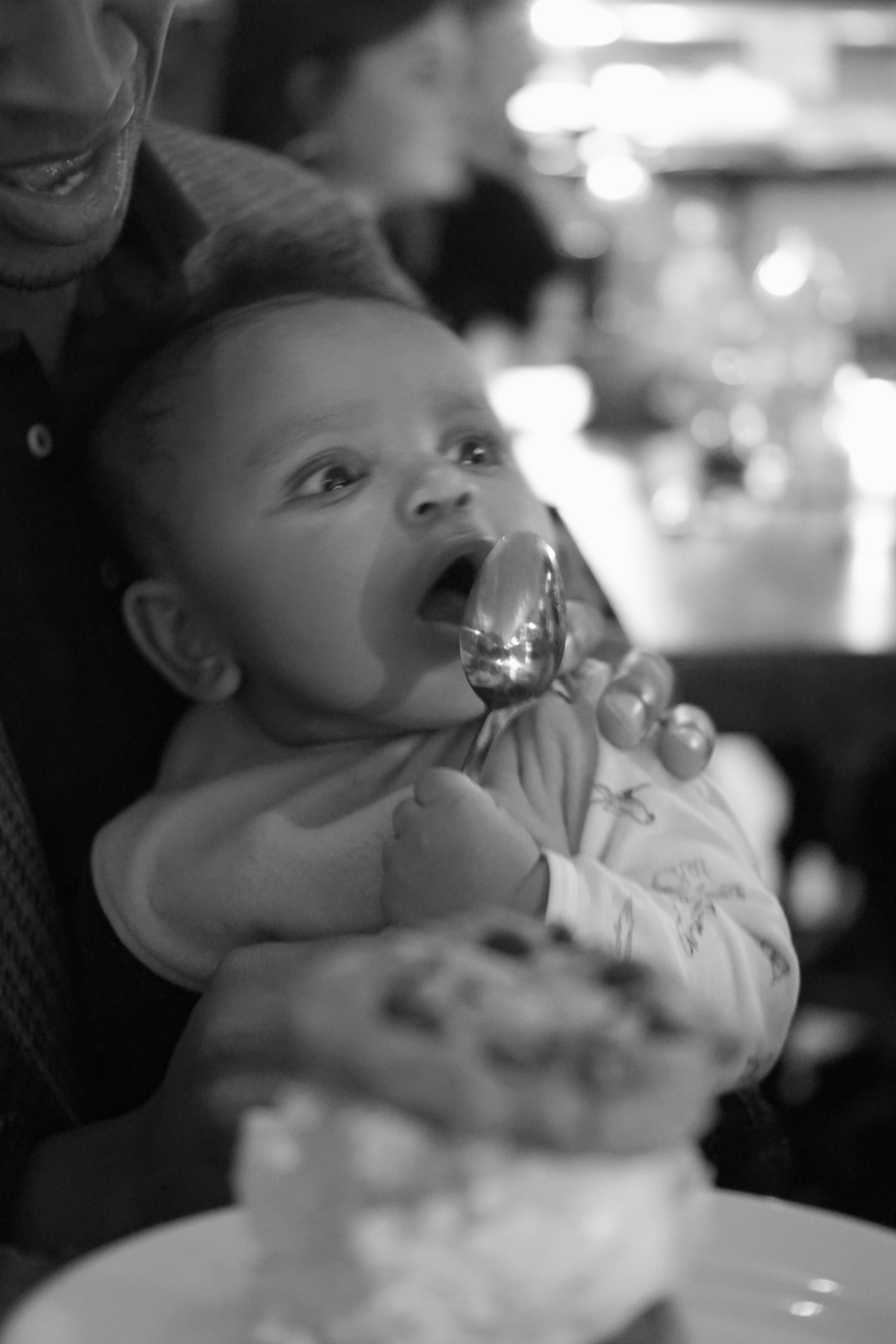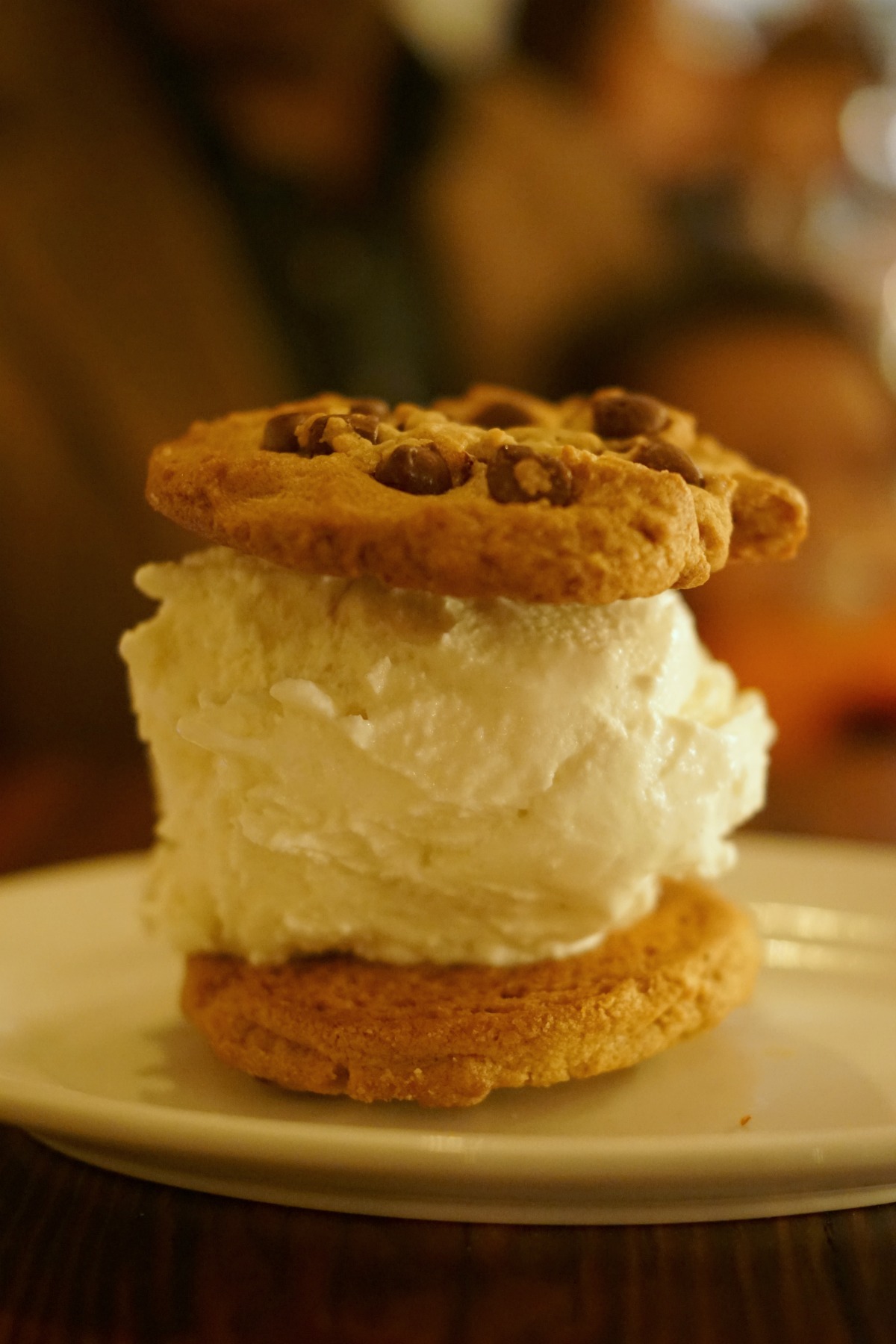 If you're ever in the mood delicious food in a warm and friendly atmosphere, I highly recommend checking them out. Meatball Shop has locations throughout NYC and recently opened a new spot in DC. And if you can't make it in person, you're still in luck because they have a cookbook available for purchase on their site. I got mine a few years back, and it makes a great holiday gift for folks who know their way around the kitchen.