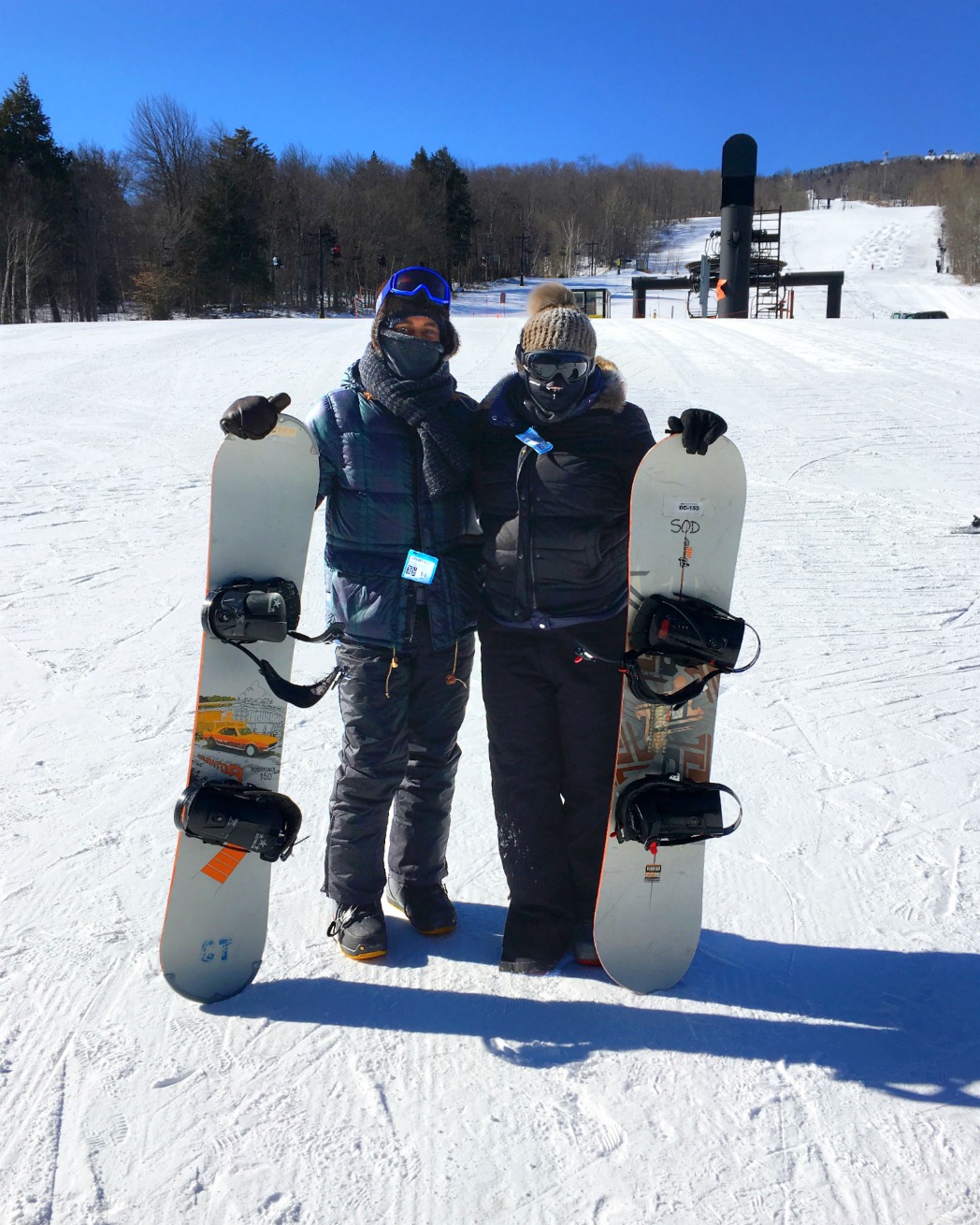 It may be technically the first day of spring, but the temps have taken a sudden nosedive in my neck of the woods. They're even predicting snow this evening… Oy vey! In any case, I thought it was only fitting for me to share my pics from our recent trip to Mount Snow in Vermont. Eric and I first visited this winter paradise two years ago, and we've been happily trekking back ever since. This time around, we both decided to try our hands at snowboarding for the very first time.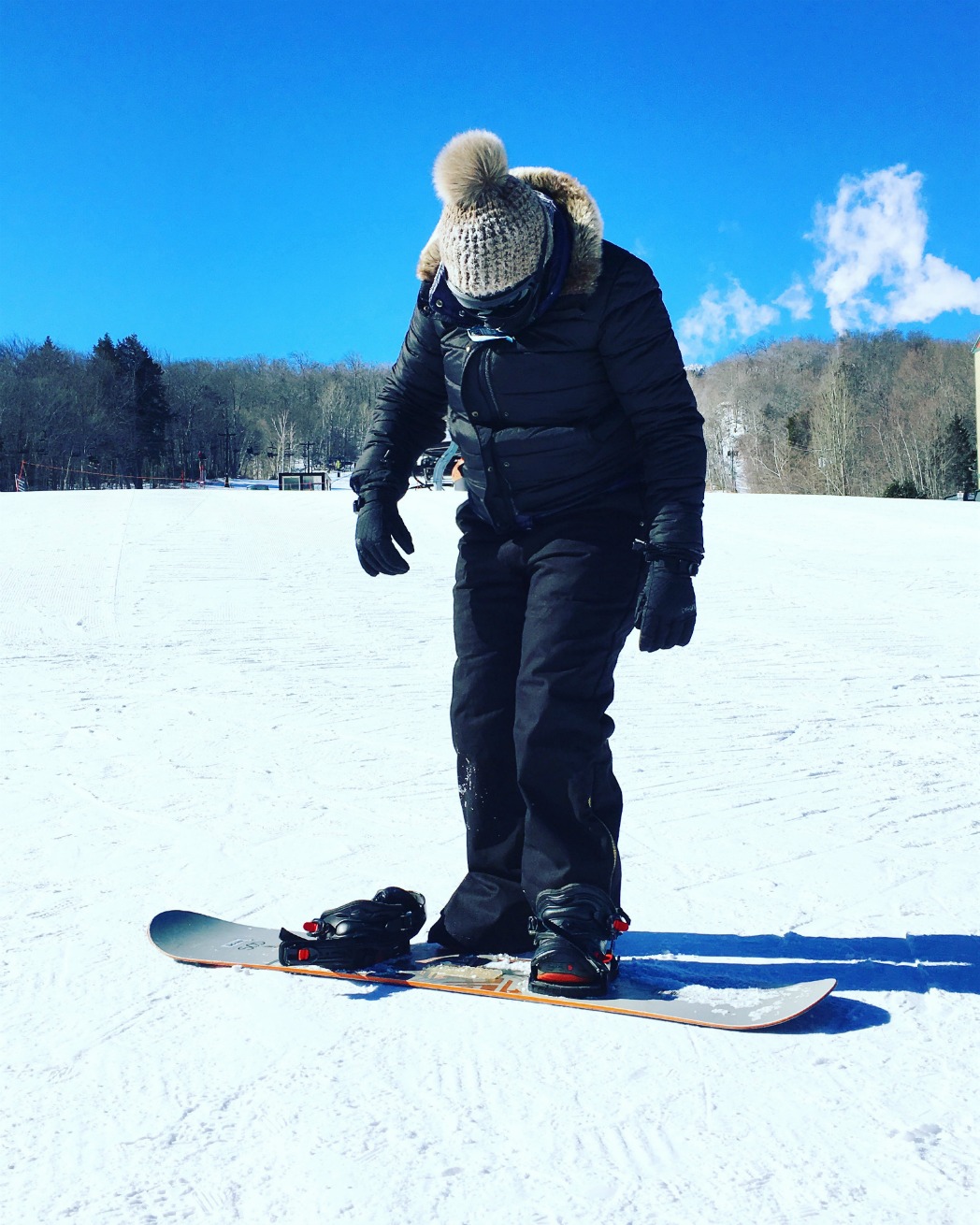 The temps dipped to a whopping -46 degrees! I grew up in Michigan, but even I had never experienced temps that cold before. The one good thing about the weather being so cold is that the slopes were pretty empty, and our group snowboarding session wound up turning into a private lesson for two with Eric and I both having our own instructors. If I look a little puffy in the pics above, it's because i'm wearing two down jackets layered over a fleece, ski pants, and two pairs of long johns. Believe it or not, I actually worked up a sweat!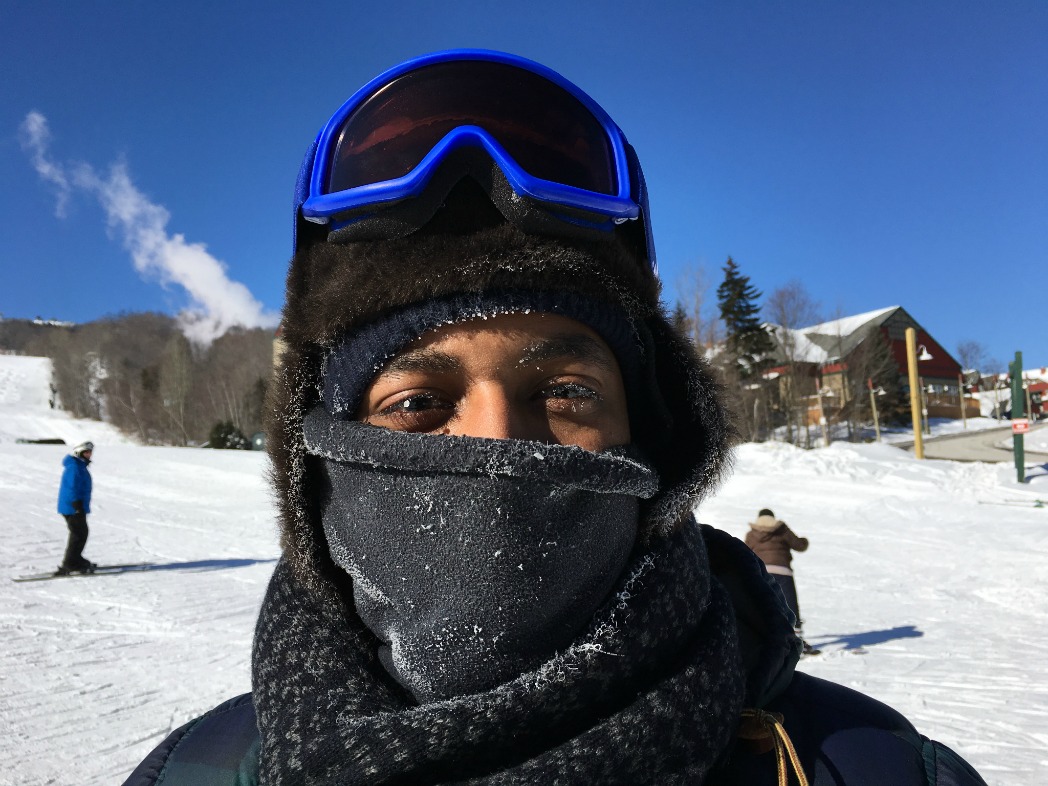 Poor Eric decided to take his goggles off for a few minutes, and his eyelashes froze! Crazy, right?!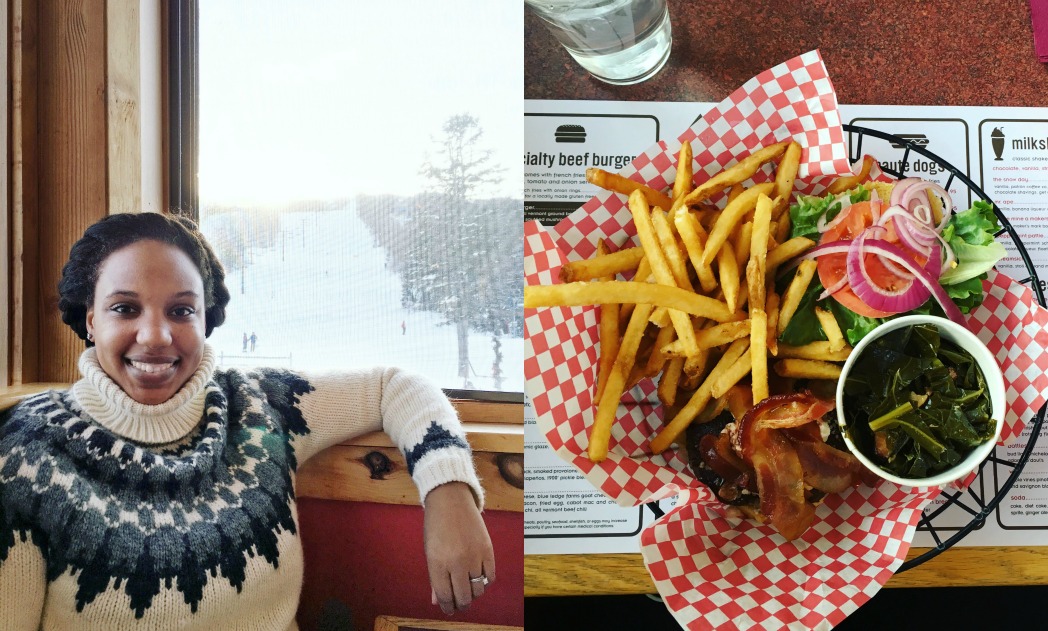 After hitting the slopes all day, we eagerly headed inside to warm up and enjoy a delicious apres-ski meal of burgers and fries (with an side of collard greens, FTW!).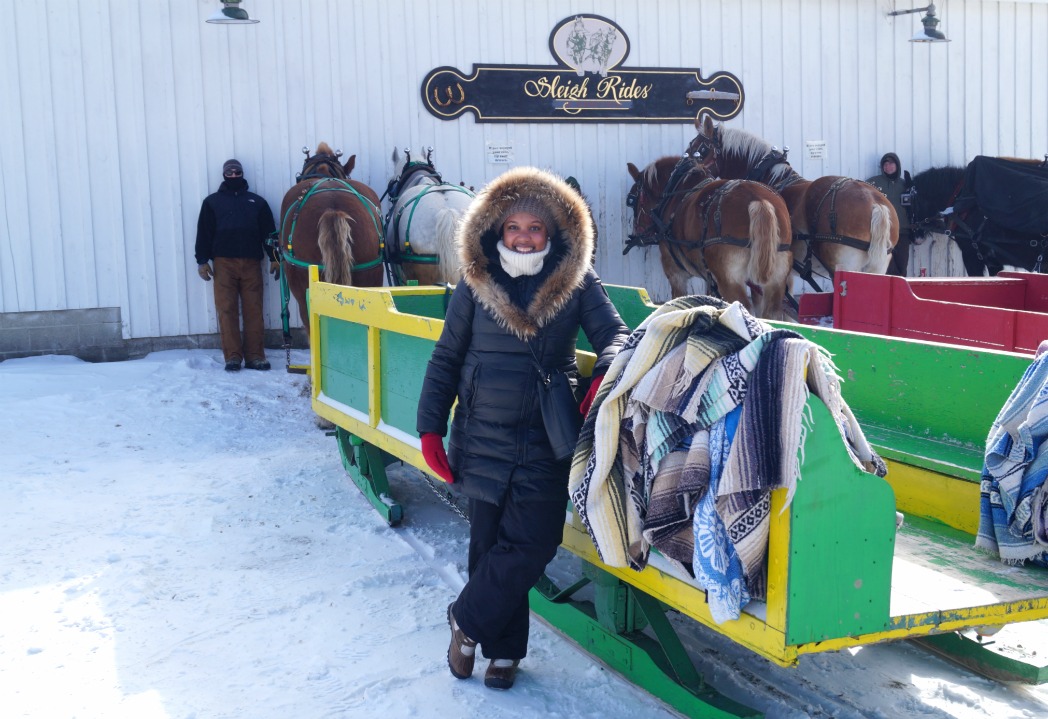 The next day, we went down to Adams Family Farm to enjoy the outdoors along with a good old-fashioned sleigh ride. My iphone froze along away, so I didn't get many pics from the trail.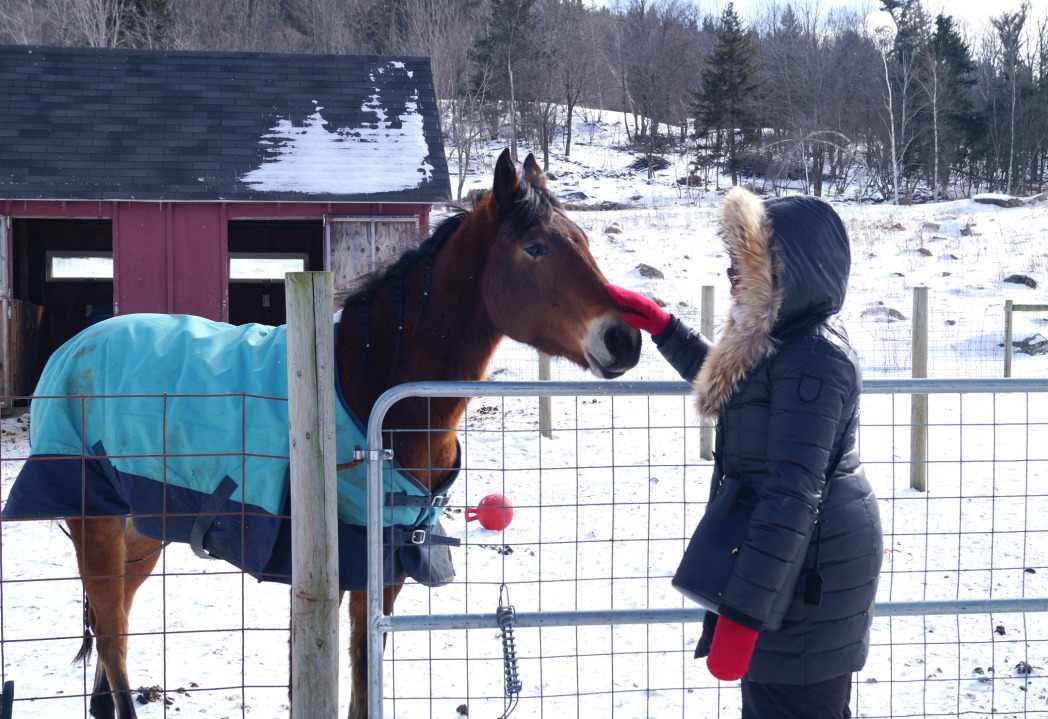 But I did get to capture a stolen moment with this beauty afterwards!
All-in-all, we had a wonderful weekend getaway, despite the freezing temps. It was such a far cry from our first trip when the temps were in the high fifties and we wound up taking off our jackets to ski at one point. I can't wait to go back again next season and try out my new moves! As much fun as we had, I can definitely say that I've had my fill of snow this winter.  Let's hope it's all sunshine and bare legs from here on out!