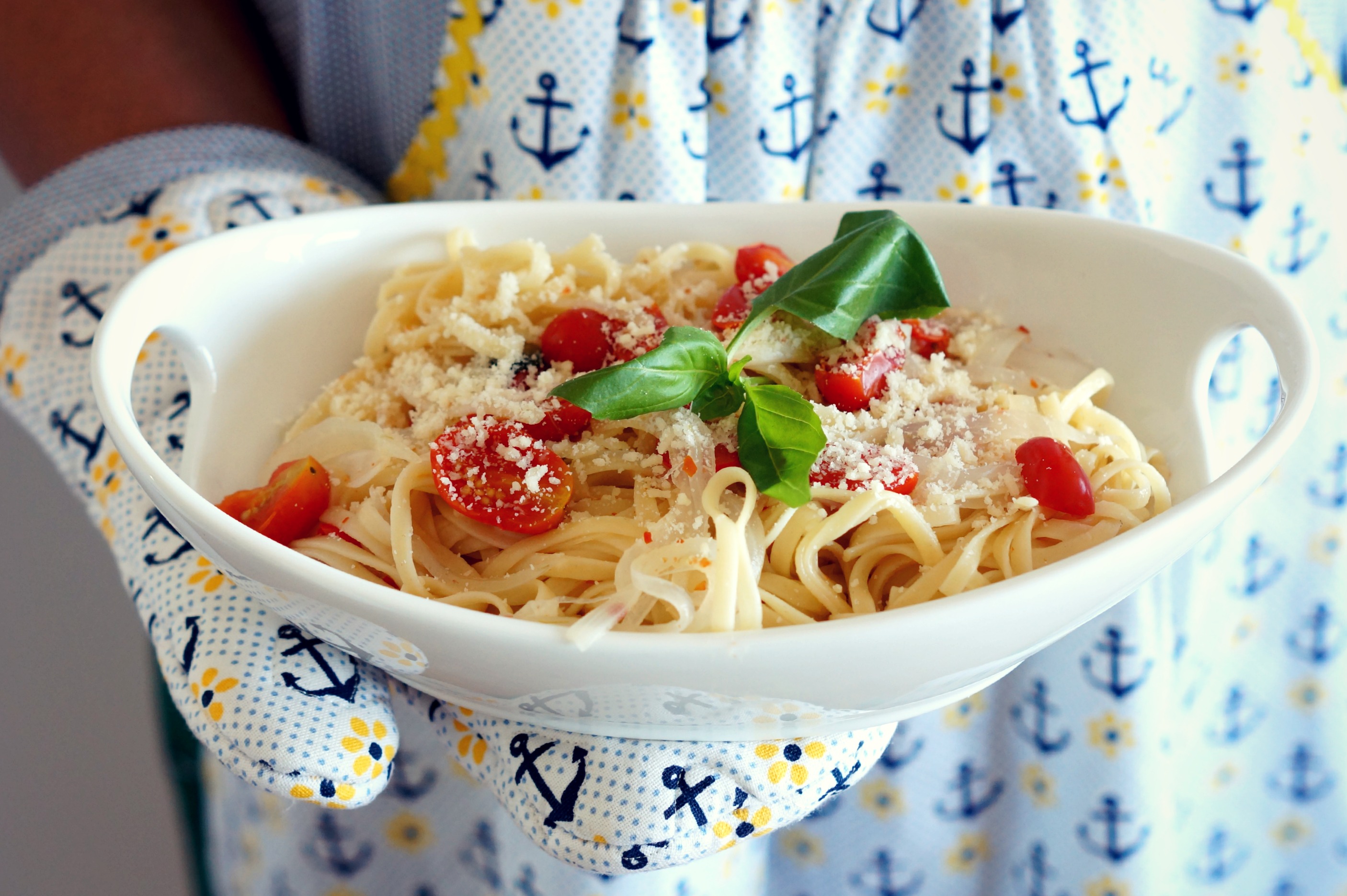 I did this post mainly to show off the adorable new apron and oven mitt that I picked up on sale at Anthropologie… but I gotta admit the pasta's pretty darned tasty too.  The best part is that you can just throw everything into a single pot and have something truly delicious emerge just 10 minutes later.  Try it out and let me know what you think!
Ingredients
10 oz. linguini
2 handfuls of grape tomatoes
1/3 of a large vidalia onion, sliced

3-4 cloves of 

garlic thinly sliced
fresh basil leaves, torn
1/2 teaspoon cracked red pepper flakes
kosher salt, to taste
1 handful of grated parmesan cheese
Extra virgin olive oil
Directions
Place the pasta in a pot.
Slice tomatoes in half and drop in the pot, along with your onions, garlic, basil, red pepper and kosher salt.
Cover with 4 cups of water and bring to a boil
Cook pasta until al dente, about 7 minutes or so.  Be careful not to overcook, or you're pasta will come out mushy.
Drain pasta, and toss with parmesan cheese and a litle olive oil.

Add 

salt and pepper

 to taste, and sprinkle with parmesan cheese and parsley before serving.
I've served this dish with some leftover meatballs for a hearty weeknight dinner, but next time I may try dropping in a few shrimp for a true one pot pasta meal.
Bon Appétit!