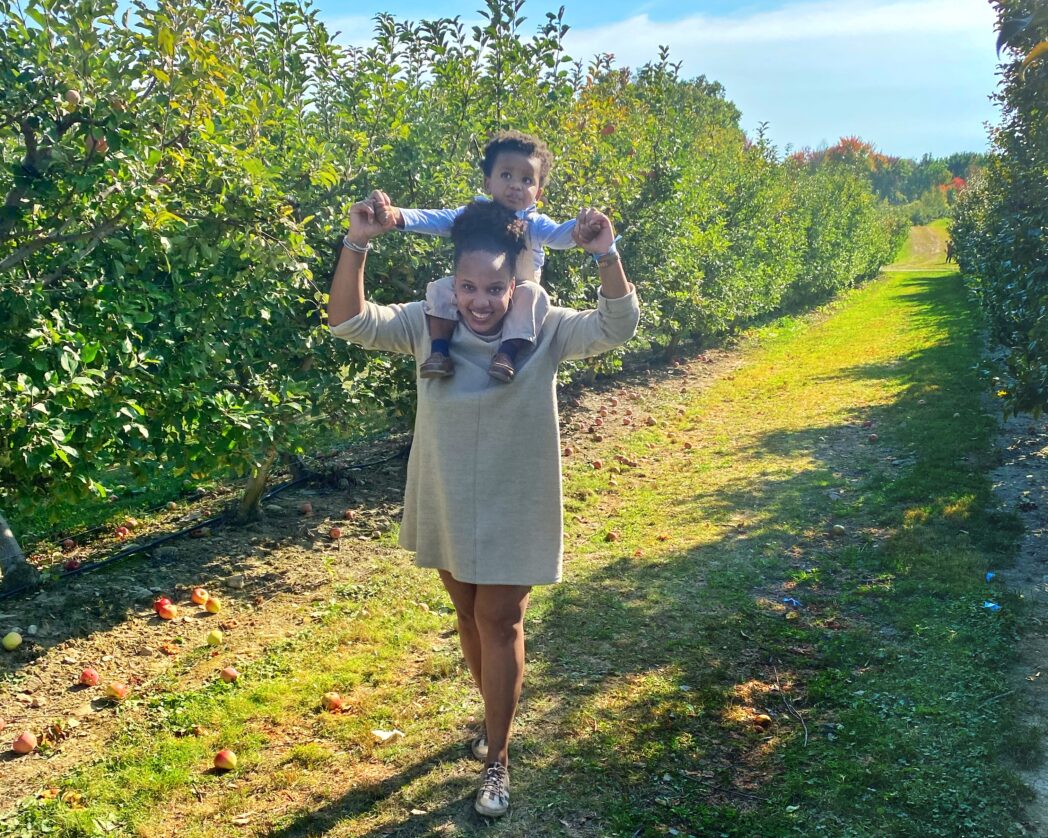 After spending most of the summer quarantined and social-distancing in New York City, the family and I packed up our bags and headed upstate to view the beautiful fall foliage in the Adirondacks and to celebrate my birthday. Lake George is one of my favorite areas in the Adirondacks, and we've done this trip a few times in the past. This year was a little bit different due to Covid-19 restrictions, but our little family getaway definitely did not disappoint. Below is a recap of everything we did on this trip, and you can also check out my behind-the-scenes vlog on my YouTube channel.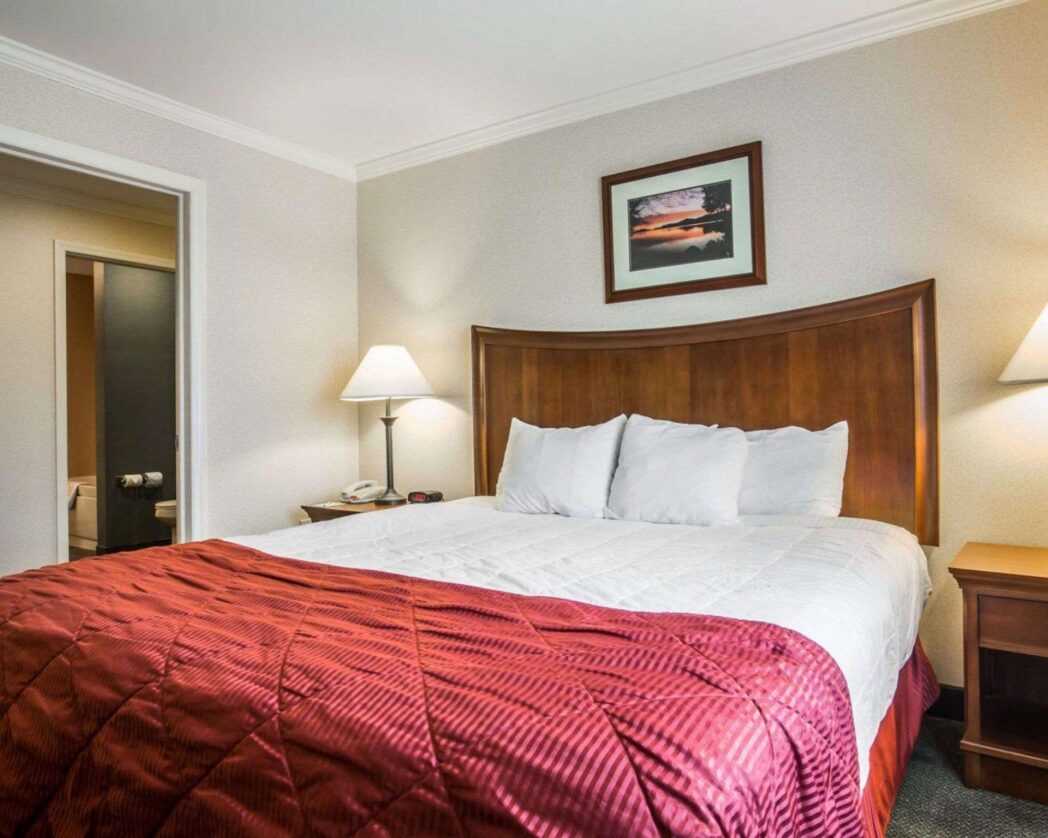 WHERE WE STAYED IN THE ADIRONDACKS
I'm usually all about 4-star hotel accommodations and fine dining while traveling, but life is a little different with a toddler in tow. With that being said, my top priority when choosing a hotel was finding a suite with two separate bedrooms without breaking the bank. Christian is currently 2.5 years old and has always slept in his own room since he was 6 months of age. He sleeps like a champ through the night, and the last thing I wanted to do on vacation was mess with a good thing. Clarion Inn & Suites in Lake George came to the rescue with clean, safe budget-friendly accommodations that were right in the heart of all the action. In fact, we were right next door to an outlet mall and a brand-spanking new Starbucks – both of which we took full advantage of during our brief stay.
Other places we've stayed in the past and recommend in Lake George include: The Sagamore, Fort William Henry Hotel, and Wingate by Wyndham.
COVID-19 MEASURES IN THE ADIRONDACKS
Masks were required in all public indoor establishments, including restaurants, our hotel's lobby and common areas and retail establishments. We spent most of our time in the great outdoors. And for the most part, people were respectful about keeping their 6-feet of distance and wearing masks around other people. Stores were very strict about limiting capacity, wiping down cash registers between transactions, and providing hand sanitizer upon entry and exit.
OUR 3-DAY ITINERARY IN THE ADIRONDACKS
DAY ONE – DRIVING TO LAKE GEORGE
The drive from our apartment in Manhattan to Lake George takes about 3 hours total, and we had a special stop along the way. We loaded up the car at 9am and left the city to make way to our first destination: Hurds Family Farm in Modena, NY. It was a gorgeous day, so we made the most of it – picking apples, walking through pumpkin patches, consuming tons of cider and donuts, and taking Christian on his very first pony ride.
After we left the farm, we drove another hour north to check in to our hotel room where we quickly unpacked and freshened up before heading back out to the Malta Drive-In Movie to catch a screening of Poltergeist. We were all pretty beat by the time we made it back home at 10pm.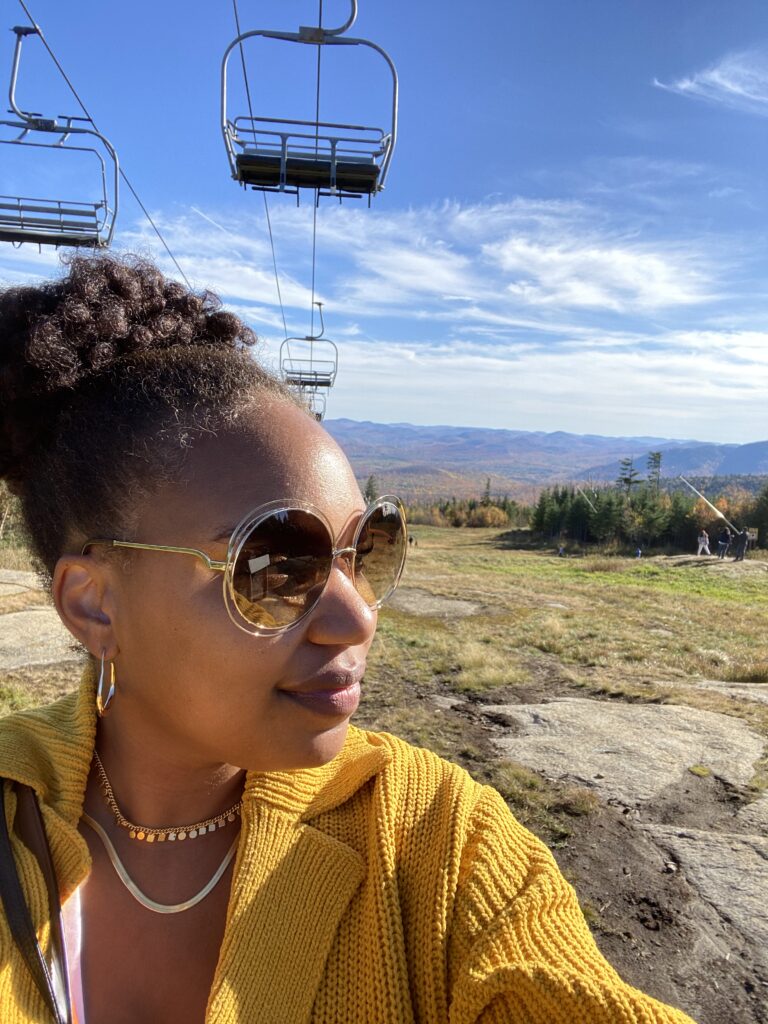 DAY TWO – VISITING GORE MOUNTAIN
The next morning we were up bright and early to head up to Gore Mountain to take their scenic gondola ride and peep some beautiful fall foliage along the way. The vistas were absolutely breathtaking, and we spent the afternoon meandering along different paths. Outdoor dining was the only option at the mountain due to Covid restrictions, but we found a yummy food truck serving all different types of mac and cheese.
After leaving Gore Mountain, we took a drive along Blue Ridge Road Scenic Byway and stopped for a photo op at Indian Lake. Normally, we would have kept driving to The Wild Center – the natural history museum of the Adirondacks – but we needed to be back at the hotel in time to shower and change for dinner. Speaking of dinner…
Since we were celebrating my birthday, we drove into Saratoga Springs to enjoy a delicious meal at the Blue Hen, located inside of the Adelphi Hotel. Limited indoor seating was available, but we erred on the side of caution and ate outside in a heated tent. To be honest, it was still a bit chilly even with the heaters, but I was comfortable enough since I brought a heavy blanket scarf with me. Also, the food was cooked to perfection and easily took our minds off the temperature.
DAY THREE – HEADING TO HUDSON, NY
On our last day in Lake George, we grabbed a quick bite to eat at Starbucks and checked out of our room around 11am. In years past, we've always done a steamboat cruise around Lake George aboard the Minnie Ha Ha. This year, we decided to switch gears and make our way to Hudson, NY – a cute little town in the Hudson Valley that I'd always heard so much about but never had a chance to visit myself.
As soon as we stepped out of the car and began walking around, my immediate impression of the town was "Brooklyn Meets the Country." There were tons of interesting shops and restaurants, and I can't wait to go back and check it out when I have a bit more time to explore. Since we had to make it back to the city by 5pm in order to return our rental car, we only had time to stop in a few boutiques and grab a quick bite at Le Perche Bakery & Bar – who by the way serves the tastiest croissants I've ever had in New York.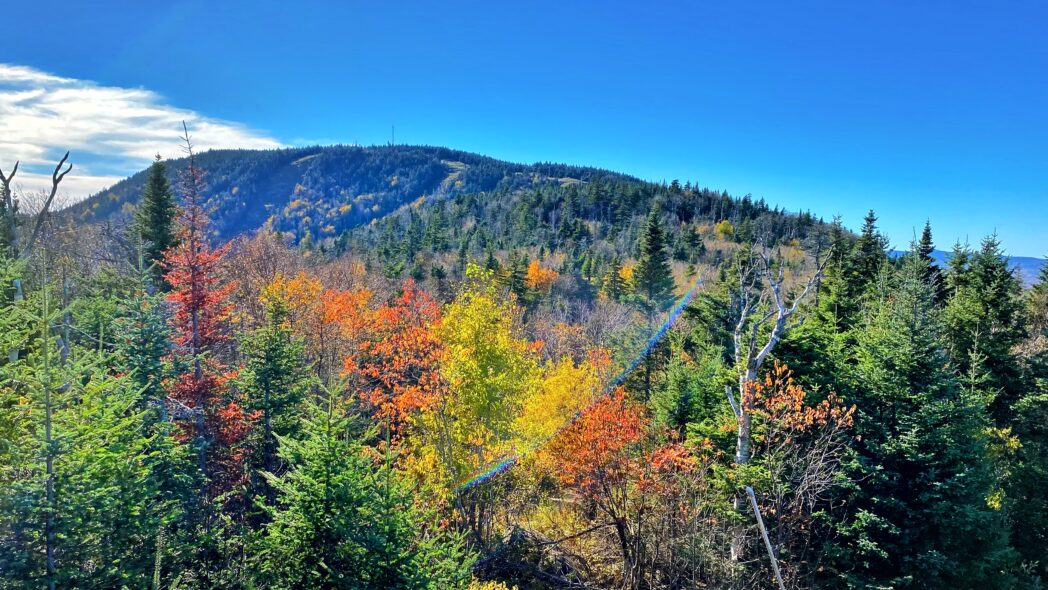 And there you have it – our quick, budget-friendly family getaway to the Adirondacks. Lake George is one of my favorite places to visit in both the summer and fall. I hope you enjoyed my recap. Let me know down in the comments if you've ever been for a visit – and if so, what are some of your favorite places and activities to enjoy. And be sure to check out my YouTube video to see firsthand everything we saw, did and ate during our stay.