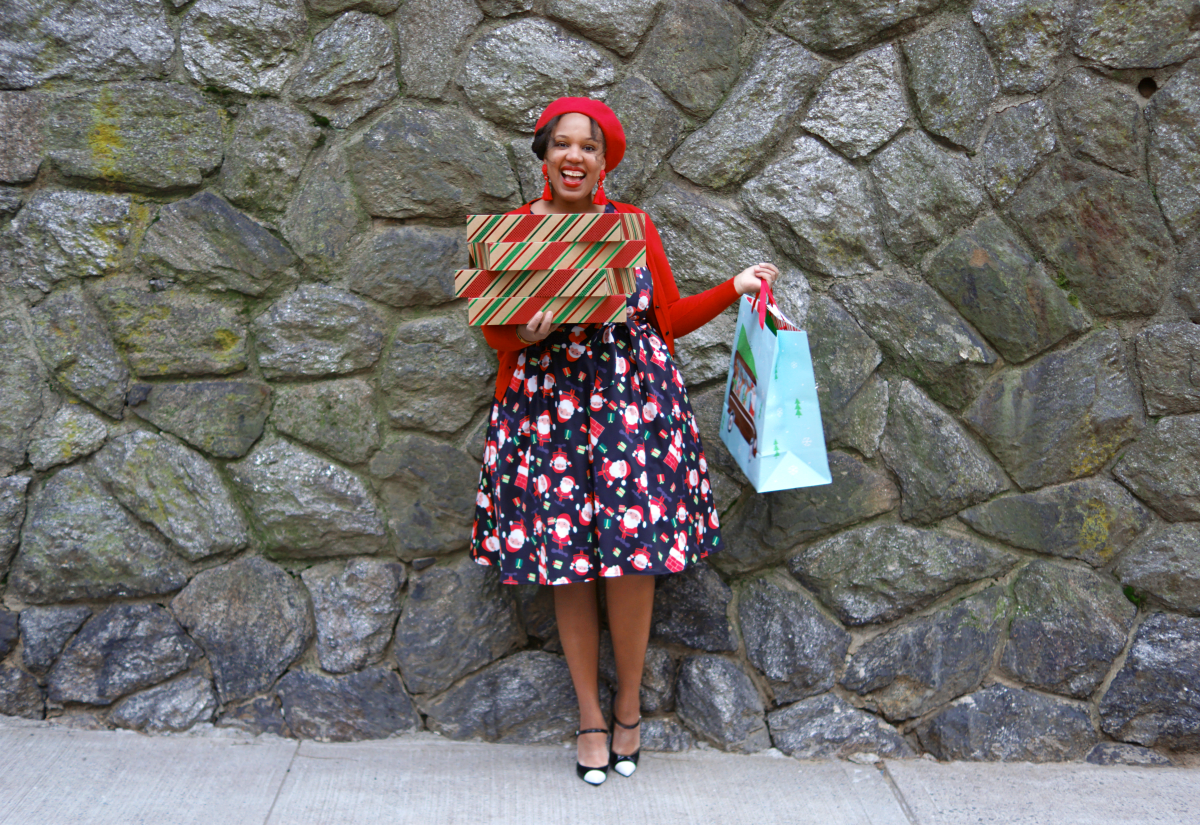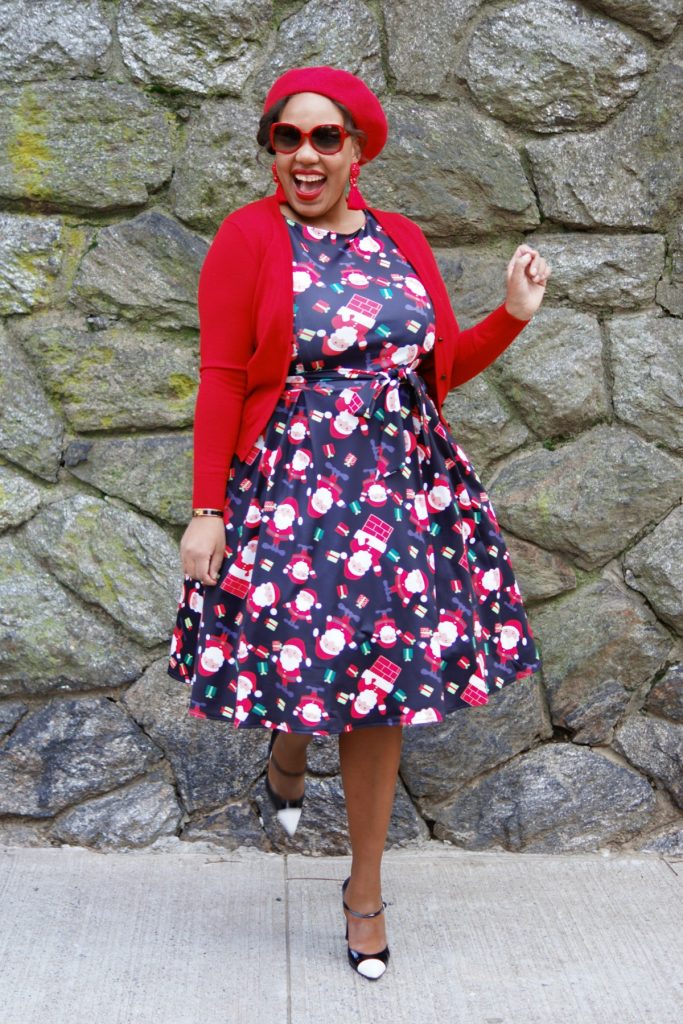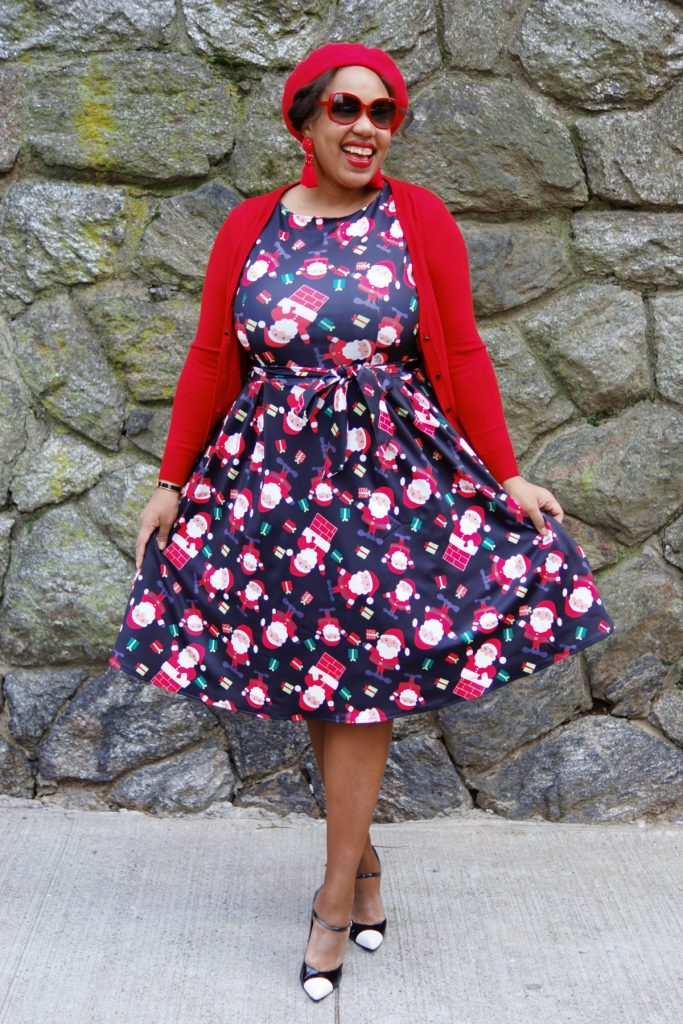 Ugly Christmas sweaters aren't exactly my style, buuuuutttt… a dress in a laughably crazy Christmas pattern is something I can definitely get on board with!
Christmas is absolutely my favorite holiday, but I think I've been especially ready to go all out since this will be my first time celebrating as a mom. I've got Christian's stocking hung and his pictures with Santa displayed on our mantle, so it was only fitting that I get in on the action with an over-the-top outfit to celebrate. I purchased this ridiculous(ly cute) dress on Amazon, and I couldn't have been more excited when it arrived in the mail. 
I'm sure I'll be wearing it on our annual Christmas Day brunch in the city, and I can't wait to twirl in it around the Rockefeller Christmas Tree!