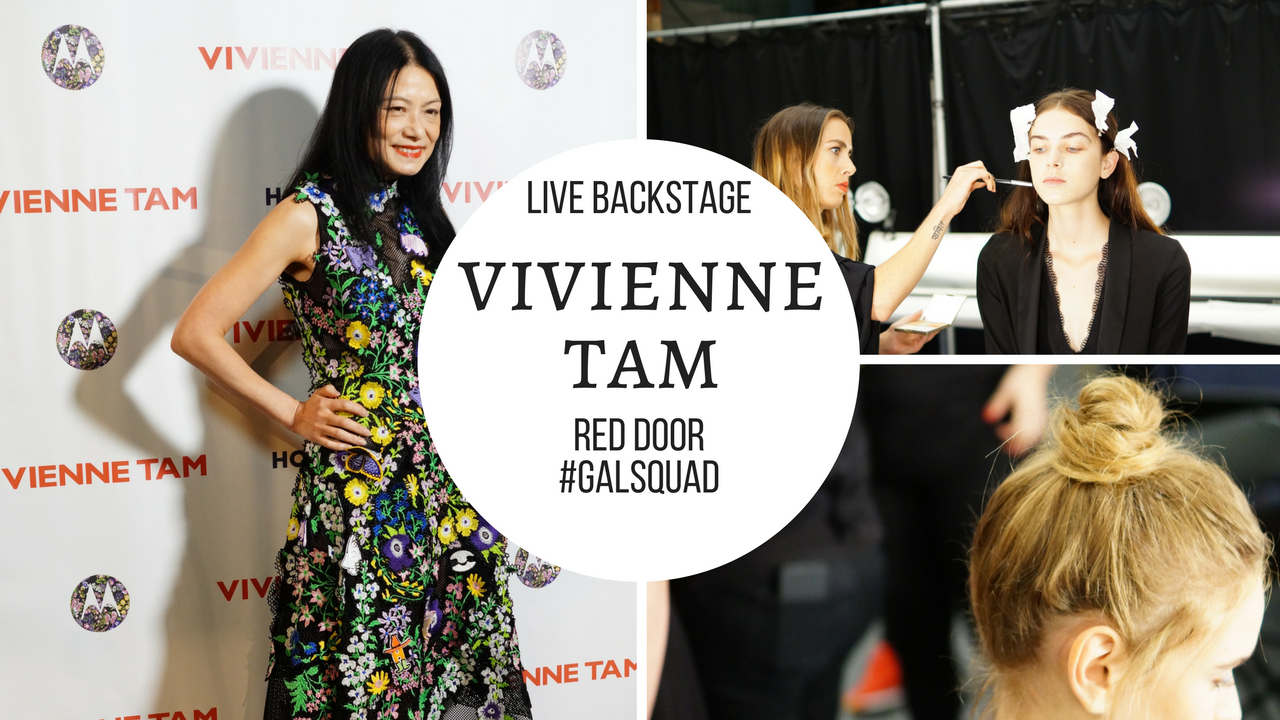 Recently I was able to take a peek behind-the-scenes with Red Door Spa during the Vivienne Tam Spring 2017 show. If you've ever been backstage during New York Fashion Week, then you know that it's an absolute whirlwind of controlled chaos. There's such a flurry activity going on and so many models in various stages of readiness that you wonder how they're going to pull it off in time. Yet somehow, everyone manages to do their part and pull everything together just in time for a few magical moments on the runway. It truly is a sight to behold… just make sure you stay out the makeup artists' and hairstylists' way!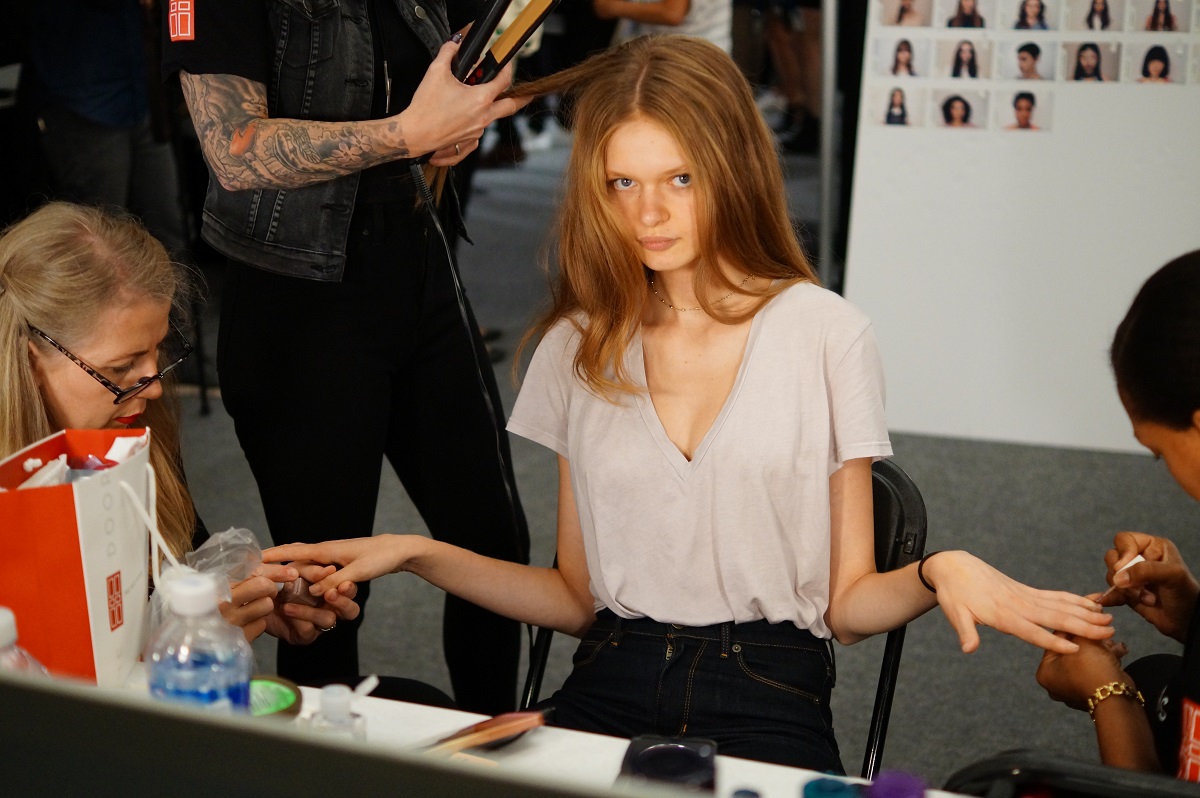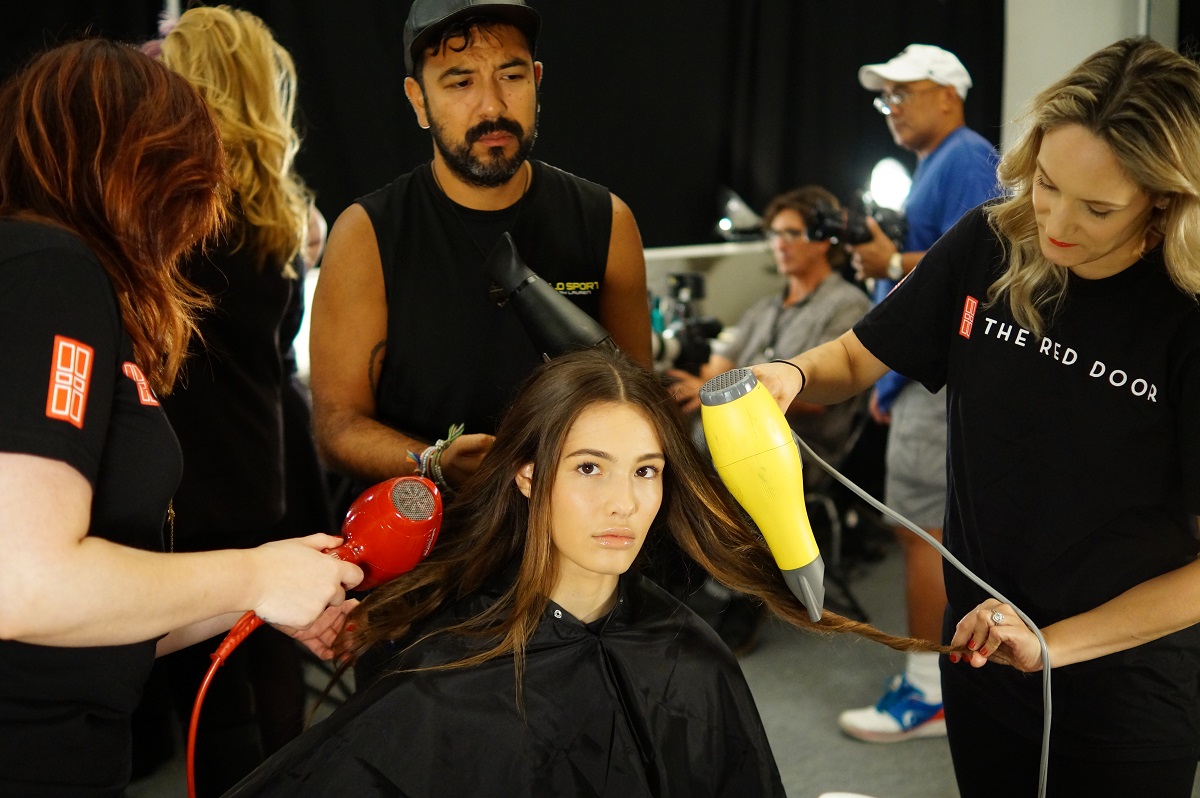 As you can see, getting the models ready is clearly a team effort. The Red Door Spa squad had multiple hands on deck to create the perfect hair and nail looks to complement Vivienne Tam's Space Cowboy Meets Rodeo-themed collection.
The clothes were an interesting mashup of textures and colors done in intricate lace and embroidery. I also noticed a lot of fringe and heavy use of metallics which are both trending for this fall as well. You can view more pictures from the full collection online at Vogue.com.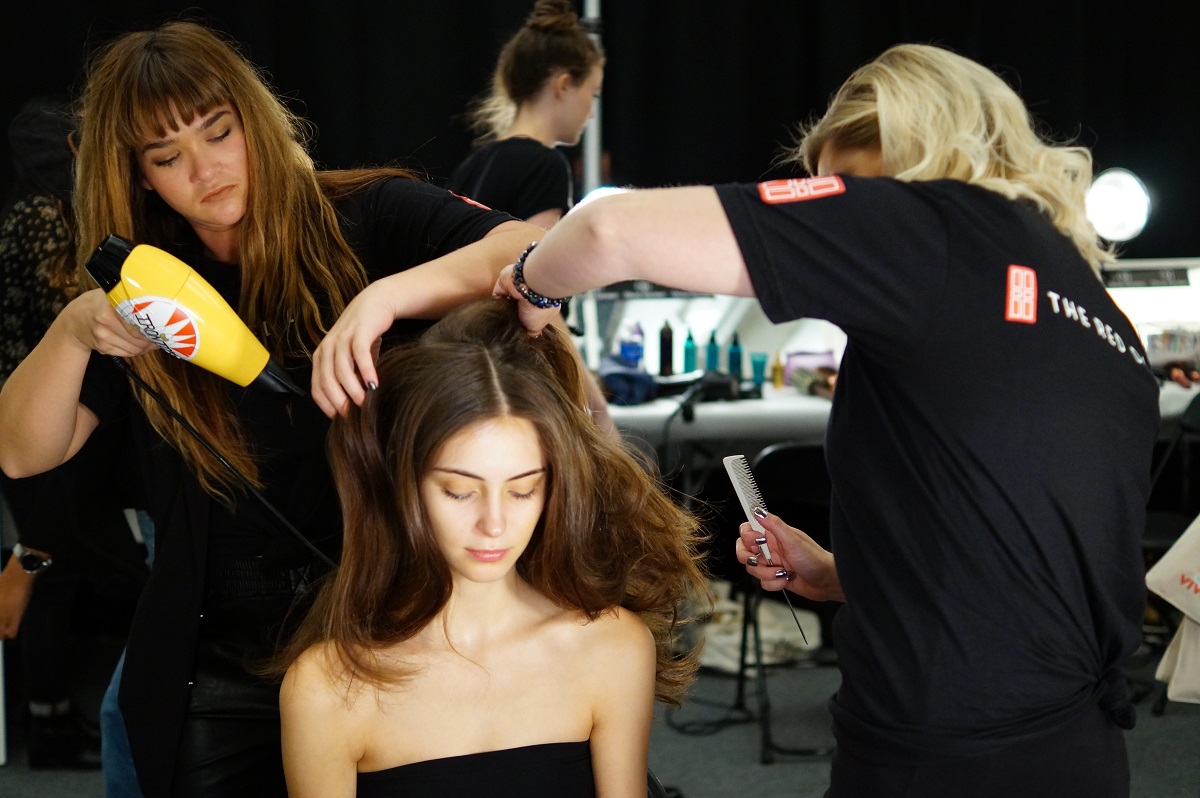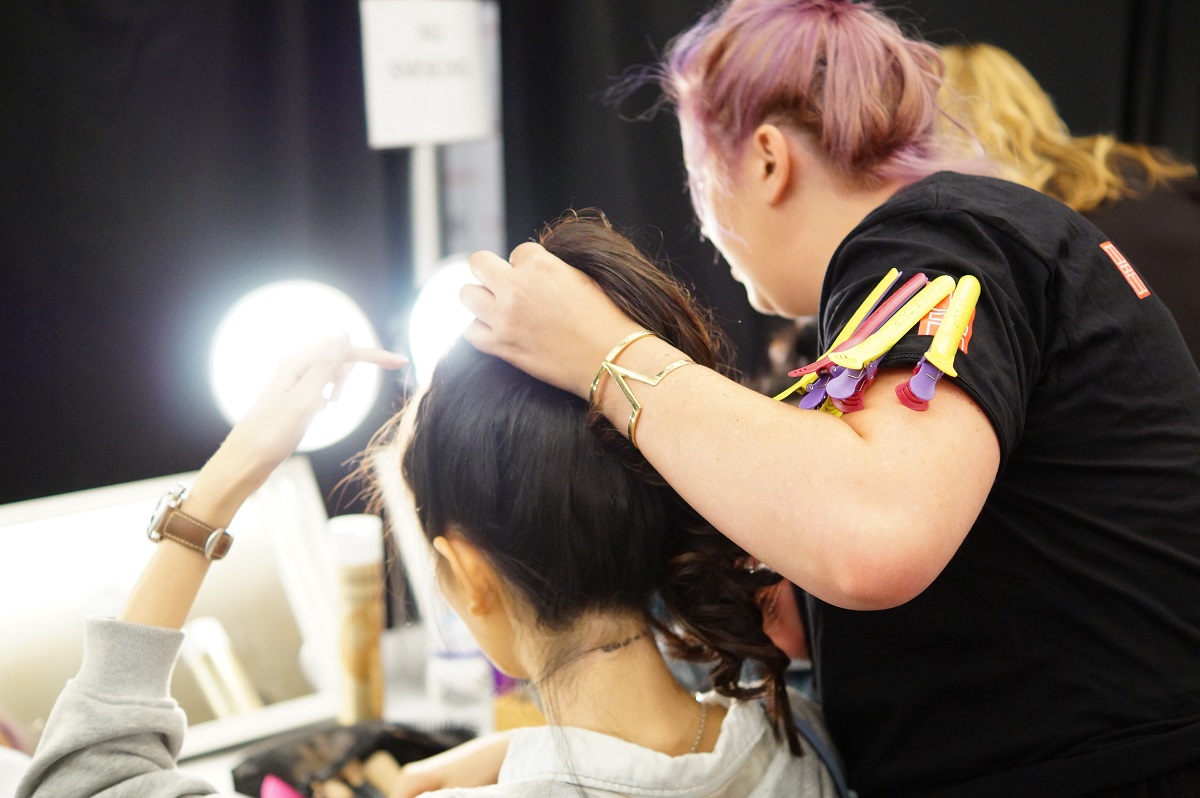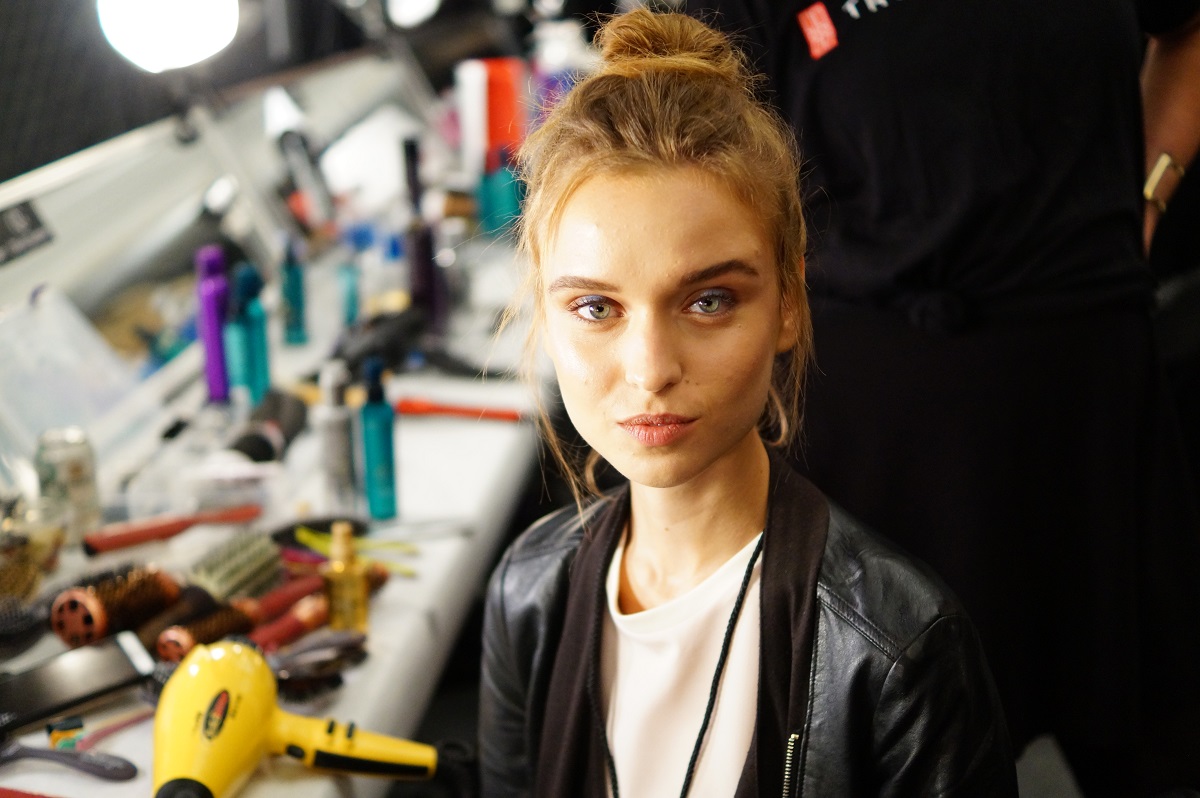 Led by head stylist, Makiko Nara, the models had their hair either blown out or pulled up into soft, slightly undone topknots for the show. For the topknots, Kérastase L'incroyable Blowdry lotion and Kérastase Matérialiste was applied to slightly damp hair which was then brushed with Olivia Garden's iDetangle double-bristled paddle brushes. After blow drying, hair was pulled up tautly at the crown of the head and tied into a small knot with a few pieces left out around the hairline for a softer look.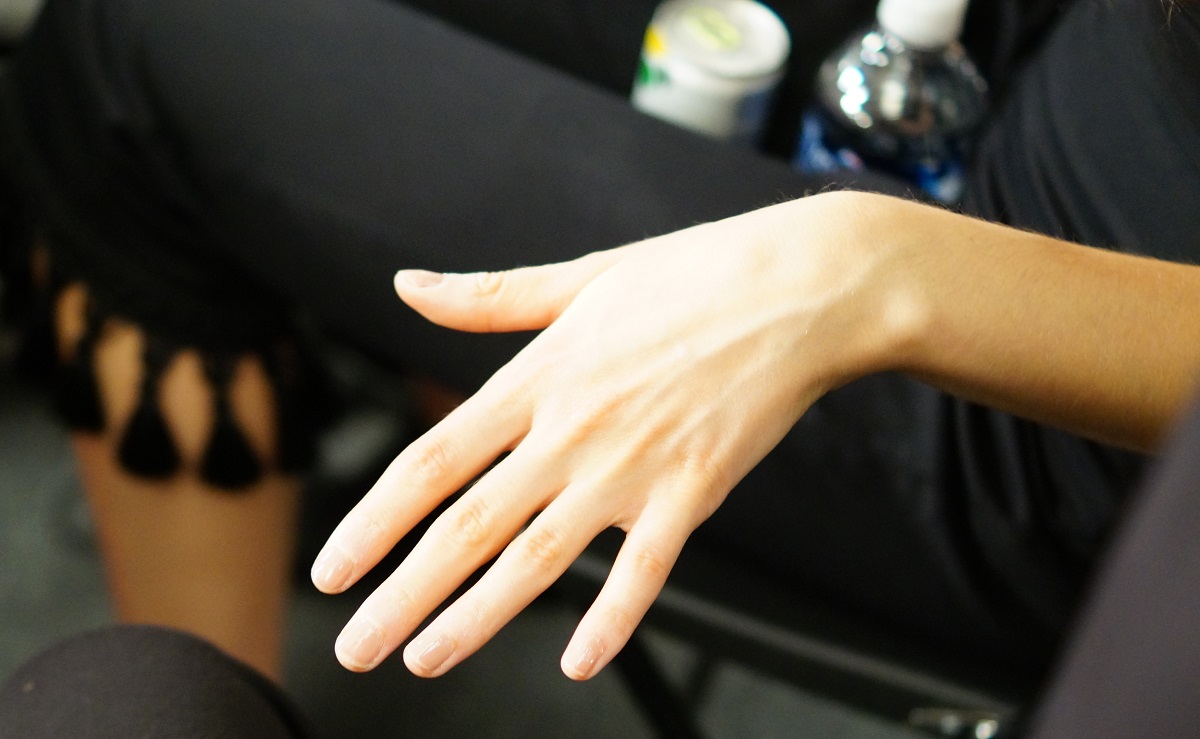 Creative Lead, lwona Opiola, created a natural look using Essie's Demure Vixen on lightly buffed and rounded nails.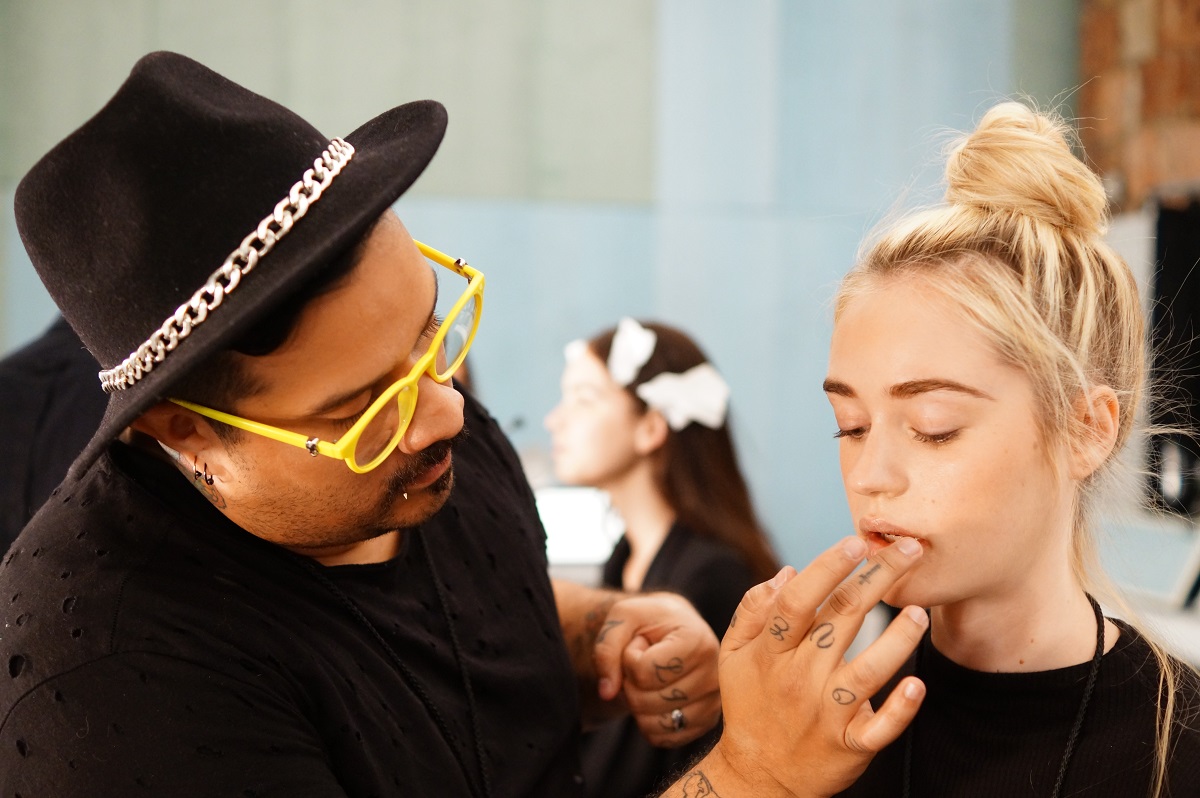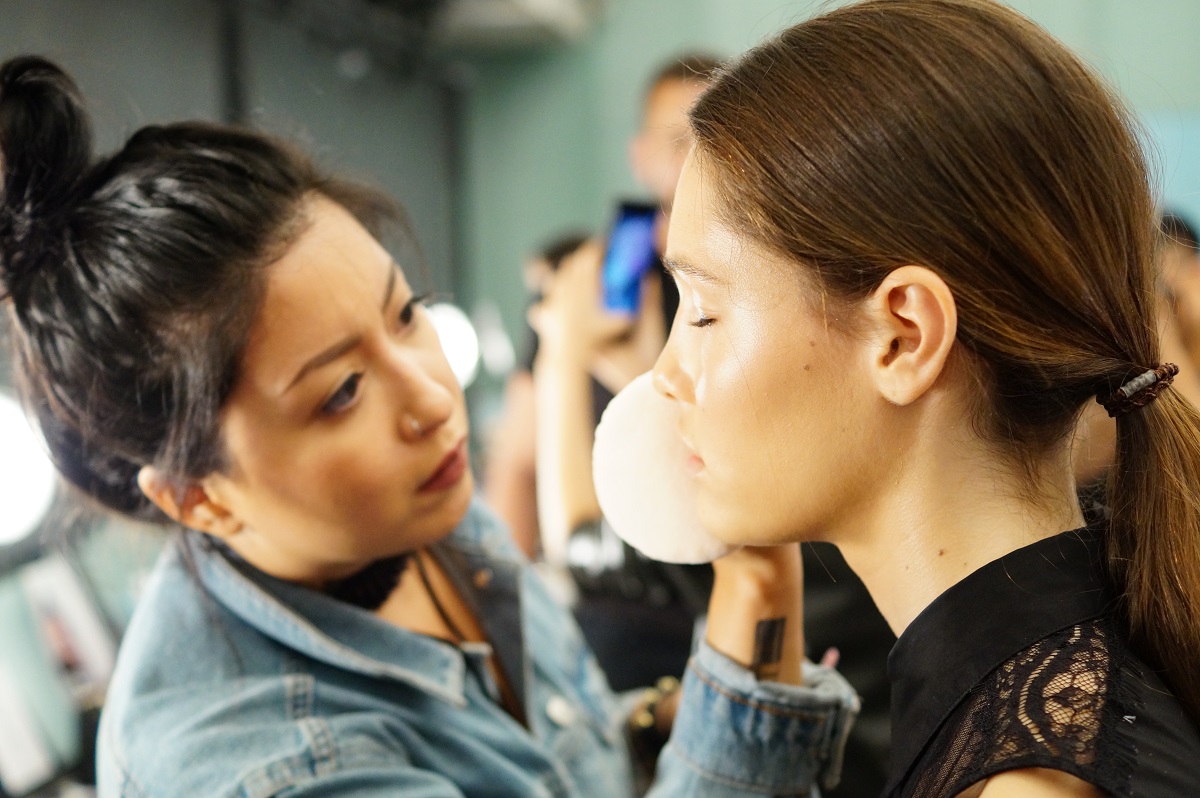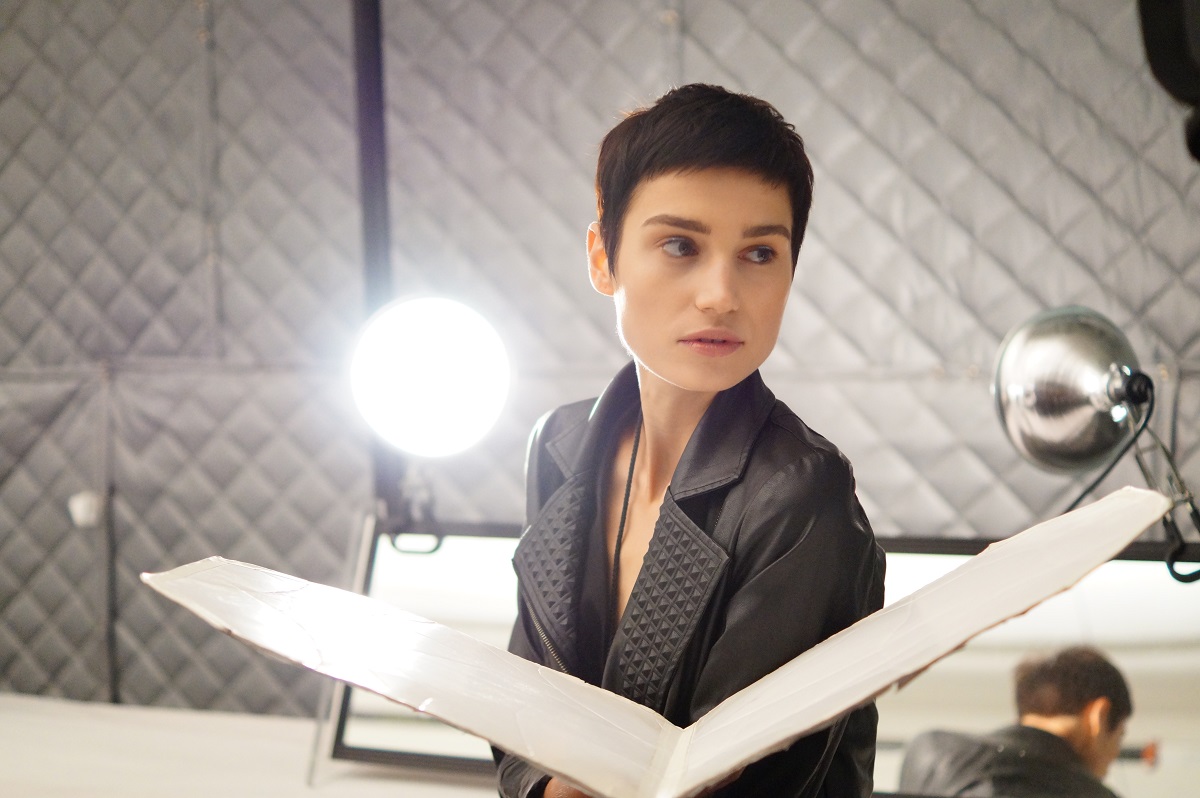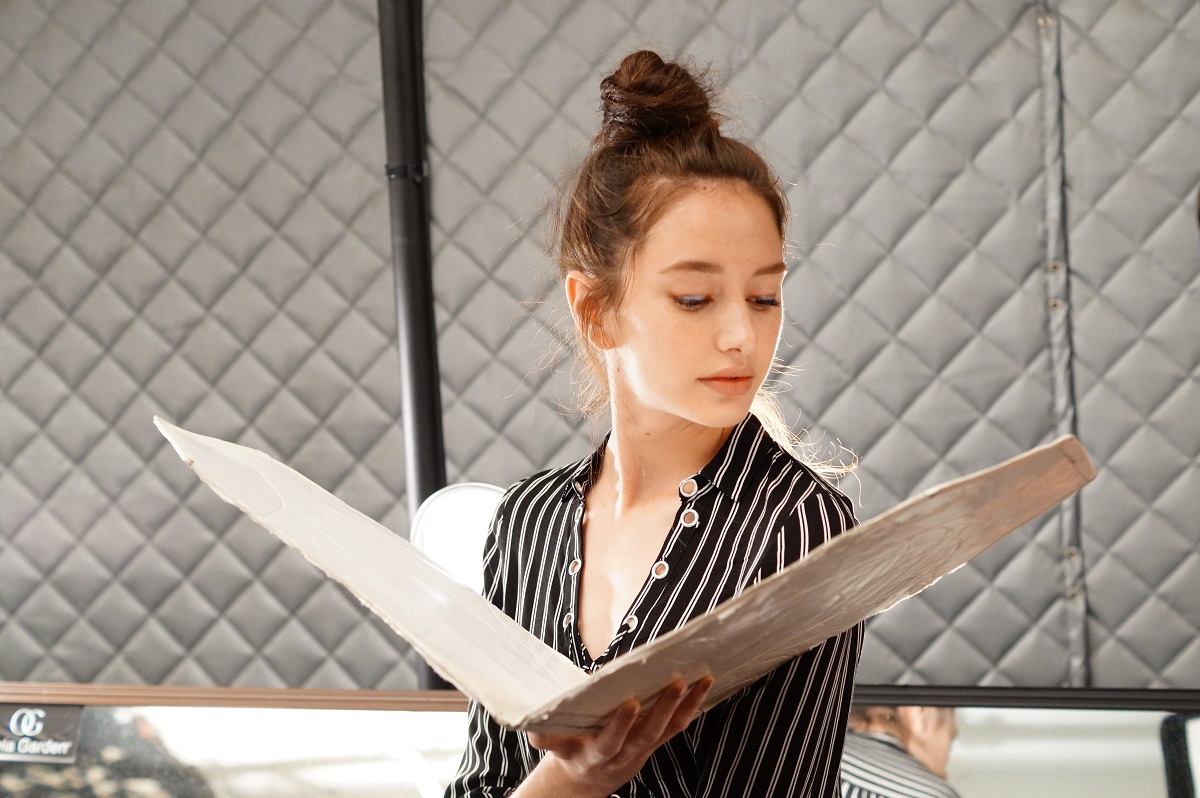 Makeup was also kept simple with nude lips and a thin sweep of metallic blue eyeshadow on the lids. Overall the hair and makeup looks did a great job of highlighting each model's unique features and provided the perfect canvas for Vivenne Tam's bold, over-the-top designs.
Thanks so much to Elizabeth Arden's Red Door Spa for affording me this incredible opportunity! And THANK YOU lovely readers for following along!