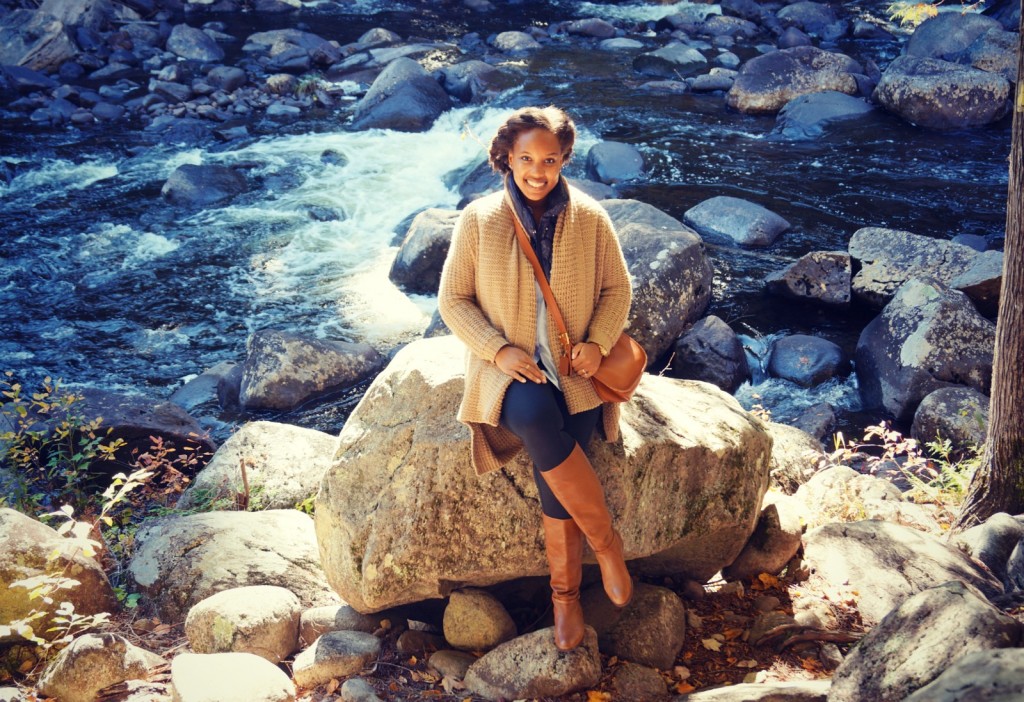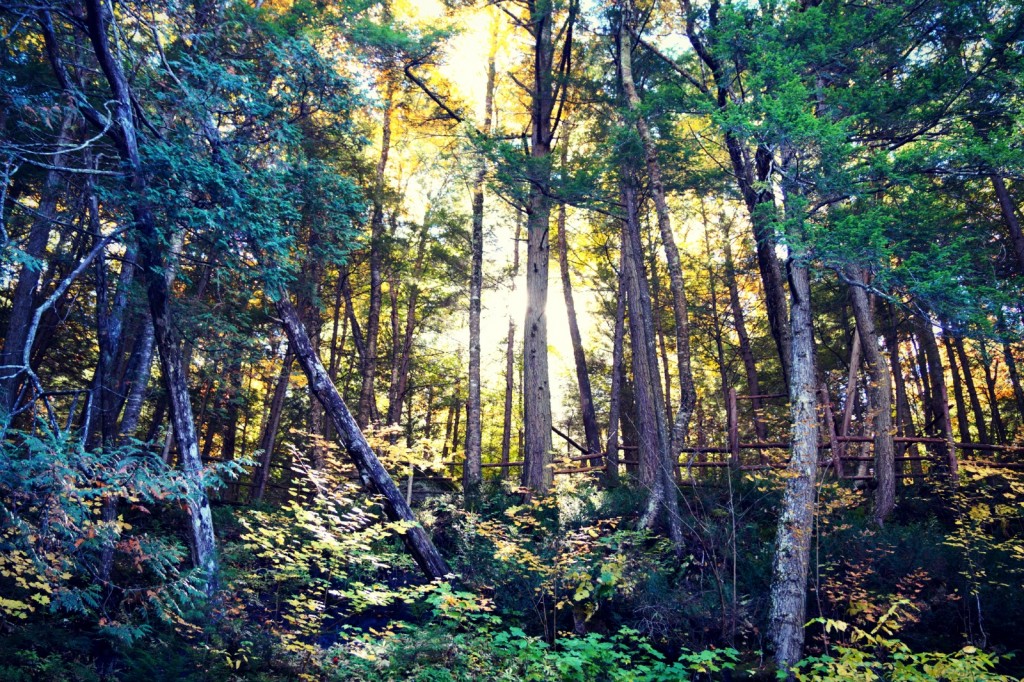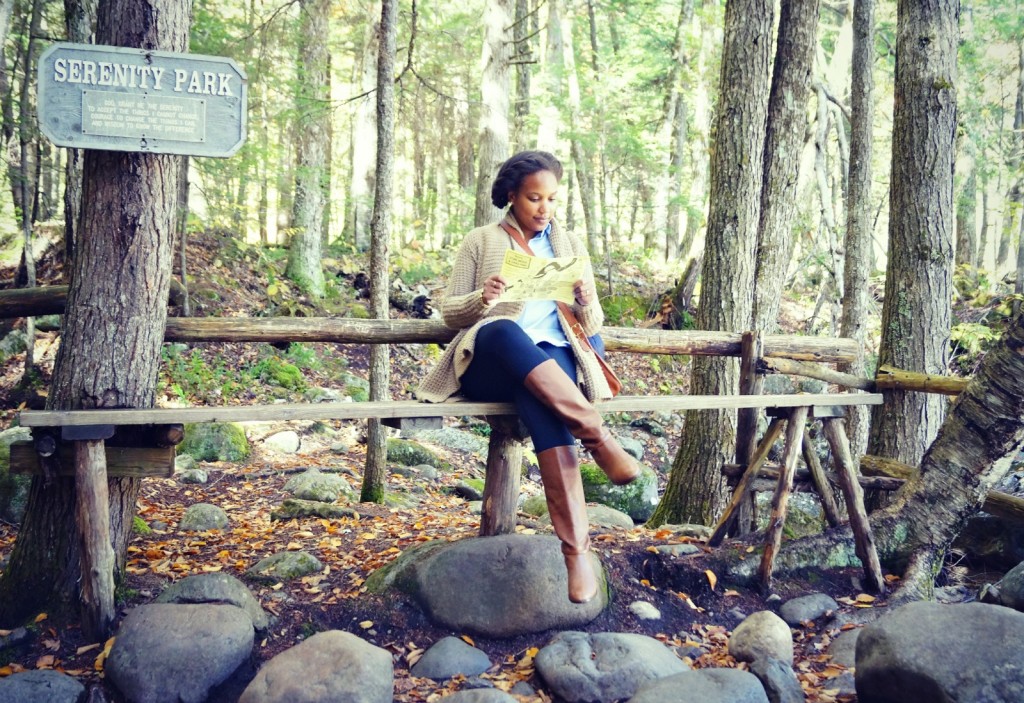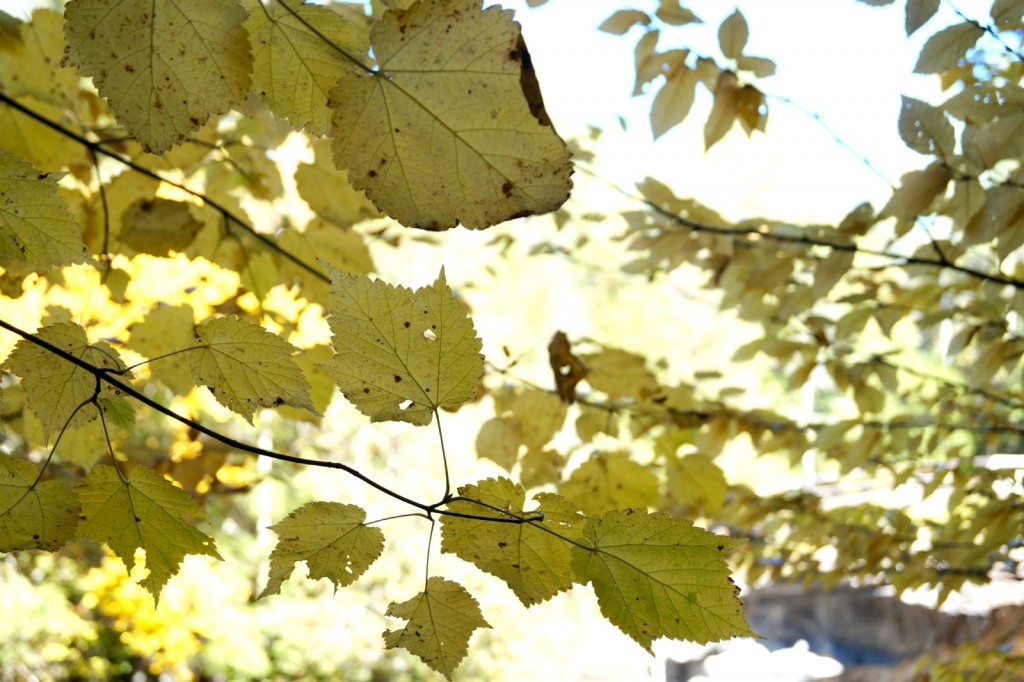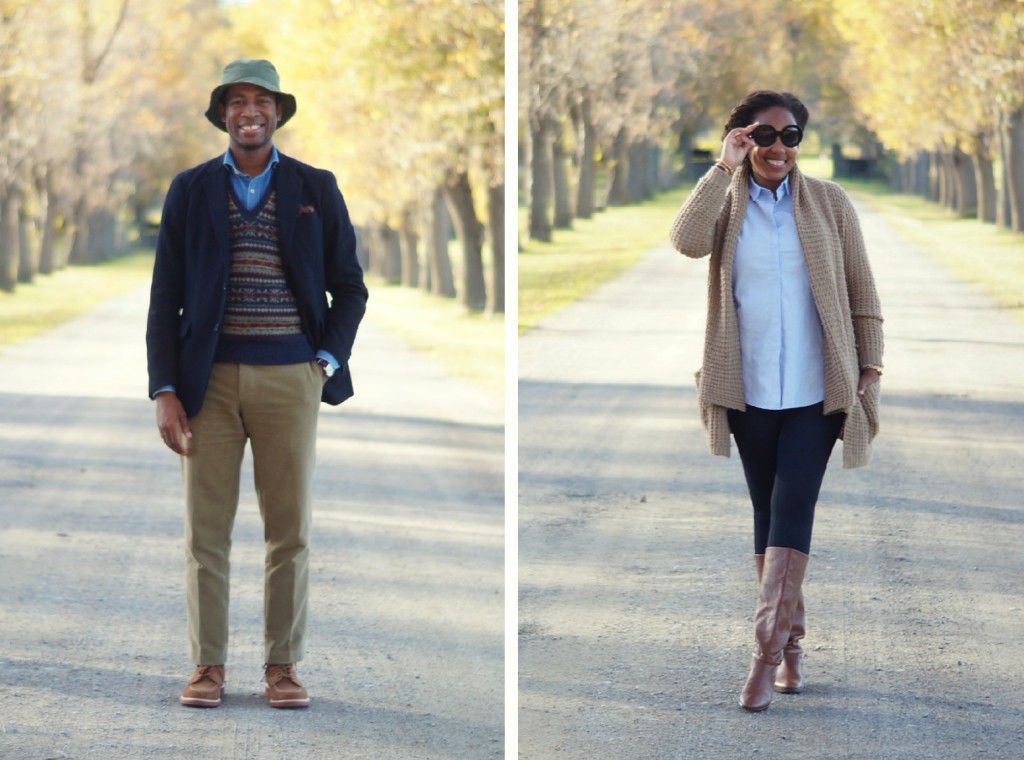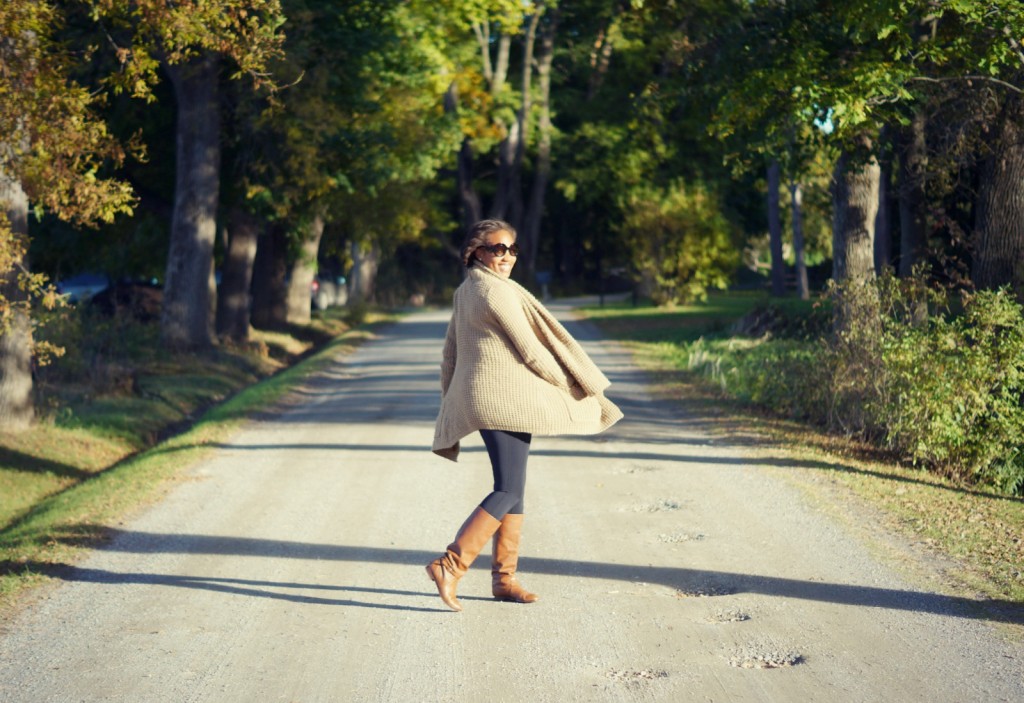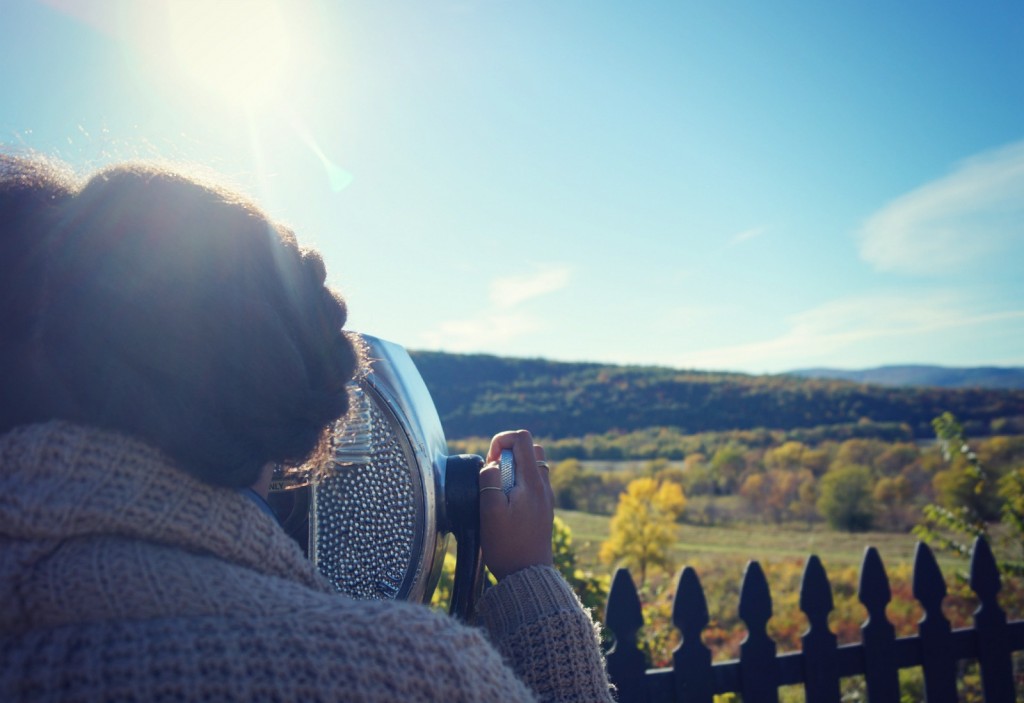 {Urban Outfitters Flyaway Cardigan, Ralph Lauren Packable Down Jacket, H&M Oxford Tunic, Uniqlo Leggings, J. Crew Field Boots, Vintage Coach Crossbody Bag}
This past weekend, I celebrated one of the best birthdays I've had in a long time…
Eric and I hopped on a bus to Albany where we rented a car and drove the rest of the way upstate to the Adirondacks to watch the foliage and enjoy some of our favorite outdoor activities. We couldn't have asked for more perfect weather during our stay, and I made sure to watch the fall foliage report before our journey to pick just the right areas to visit.
The morning was crisp and cool, so I was happy to layer up in a cozy knit flyaway cardigan and my trusty lightweight down jacket. I was able to easily shed a layer when we worked up a sweat hiking through our first stop: the Natural Stone Bridge and Caves in Pottersville, NY. After spending a little over an hour traversing the forest and exploring caves, we'd both built up quite an appetite. So we made a pit stop at Hot Biscuit Diner for a quick (and delicious) repast before heading to our next excursion at Fort Ticonderoga. After exploring the exhibits at the fort and taking in gorgeous views of La Chute River, we called it a day and finally made our way to our hotel in Lake George – the Wingate by Windham.
While making our vacation plans, we'd thought about staying some place a little fancier, but eventually opted for simplicity and convenience since we were staying only two nights and mainly using our room as a base to shower and hang our hats for the evening. That being said, we were more than happy with the simple, yet clean, modern, and spacious room we got at the Wingate, and I wouldn't hesitate to saty there again for another weekend getaway.
We capped off the evening with a romantic dinner at The Inn at Erlowest, a gorgeous turn-of-the-century Queen Anne stone castle right on the lake. The menu changes weekly and features a very modern take on American cuisine using fresh, local ingredients. We left the restaurant stuffed and content and just in time to catch the tail end of a fireworks display on the lake!
I couldn't have asked for a more picture-perfect ending to the first night of my birthday weekend, but the fun was just getting started… Stay tuned for tales from the second day of our trip!