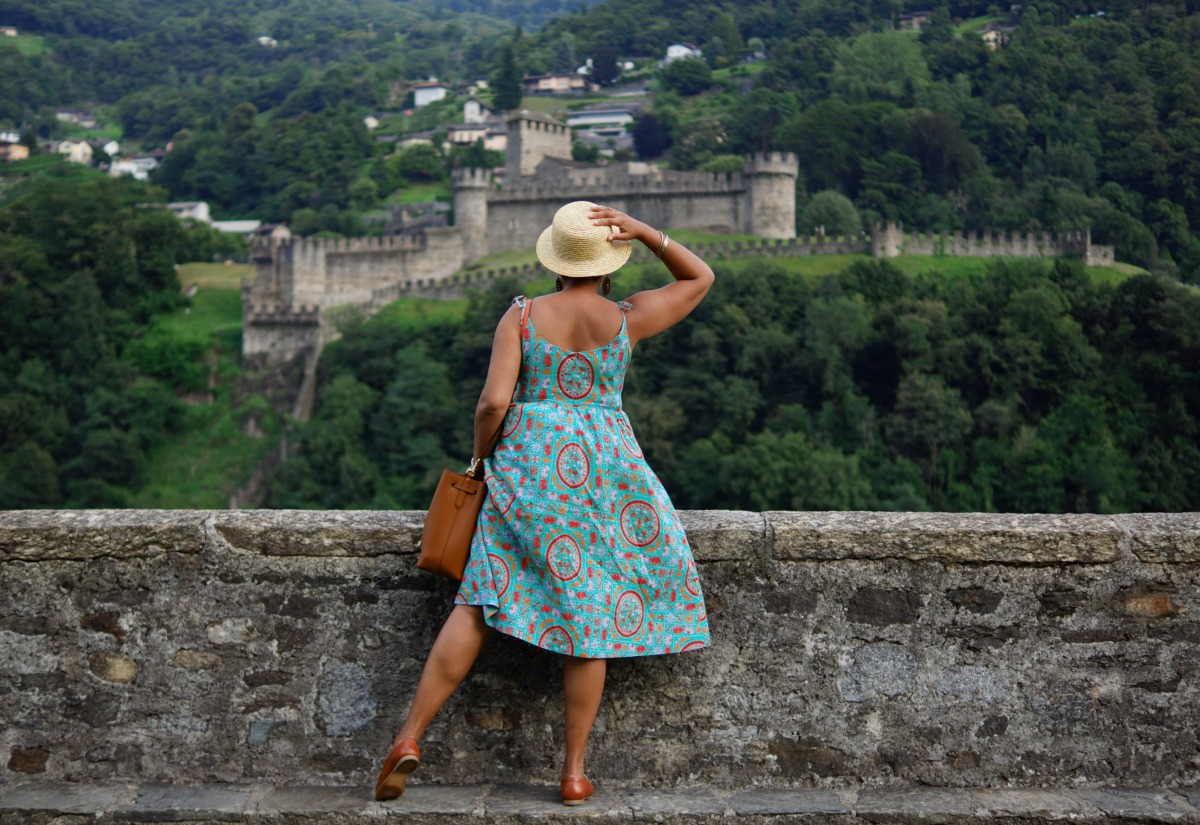 As we sped our way through Switzerland, one thing that Eric and I kept saying to each other is "this place looks just like a fairy tale." And of course, no fairy tale would be complete without a castle. Luckily, Switzerland has plenty, and we were fortunate enough to visit three during our stay. First stop…
CASTLEGRANDE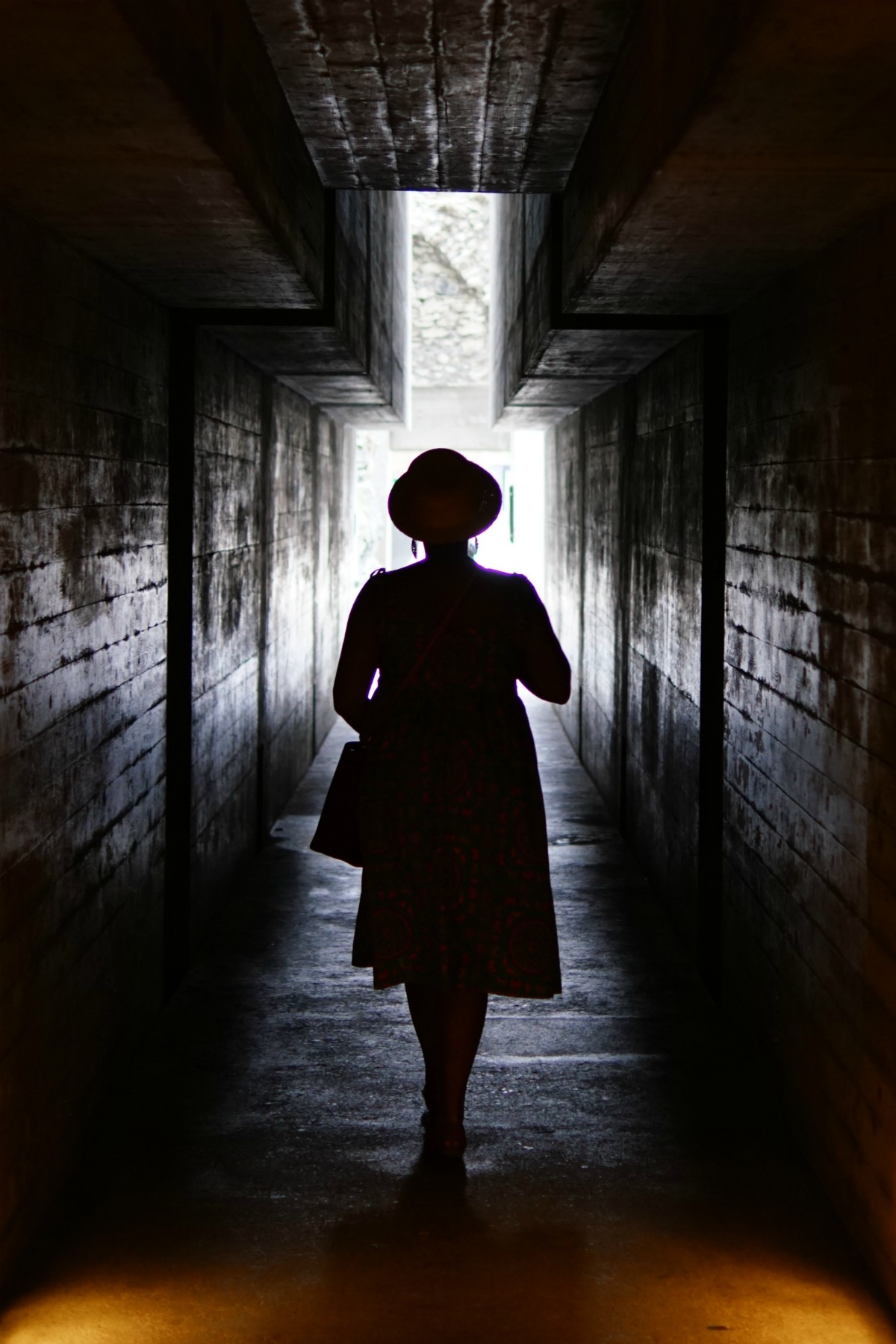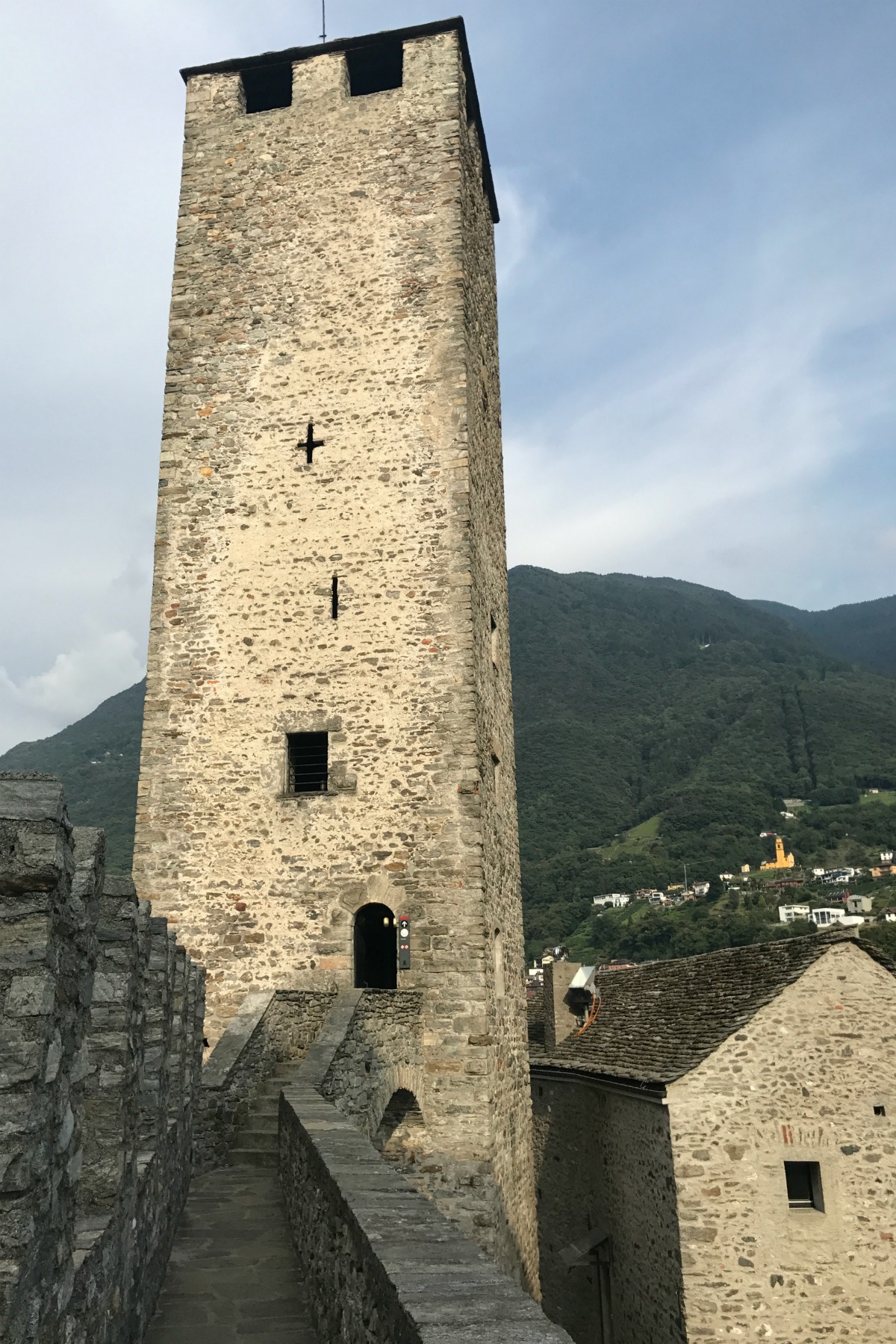 After spending a few days in Lucerne, we packed up our bags, hit the road again, and made our way south to Muralto located in the canton of Ticino. Situated right on the Italian border, this part of Switzerland had a completely different vibe. The signs switched from German to Italian, the temperature (and humidity rose), and the overall pace got a little bit slower as we headed South. After winding our way through narrow, medieval streets (and getting lost more than a few times along the way!) we finally located our hotel. With a few hours to spare before dinnertime, we dropped off our bags and made a beeline for Bellinzona to explore the grounds of Castlegrande.
Bellinzona is home to not one, but THREE castles: Castelgrande, Montebello and Sasso Corbaro. We only had time to visit one (but hey, now we have an excuse to go back). Castelgrande is located on a rocky peak overlooking the valley, so we were treated to gorgeous views of the surrounding area once we reached the top.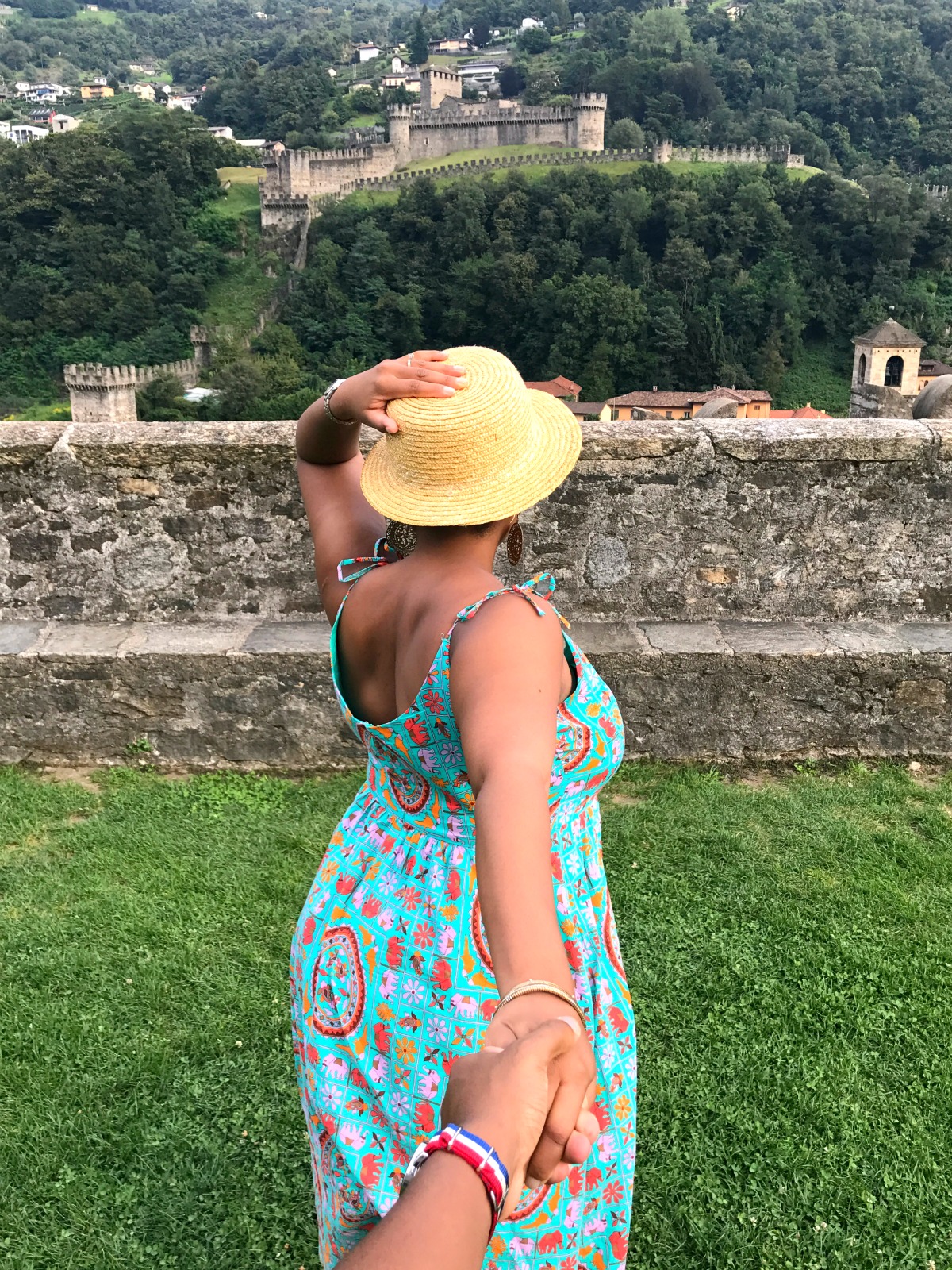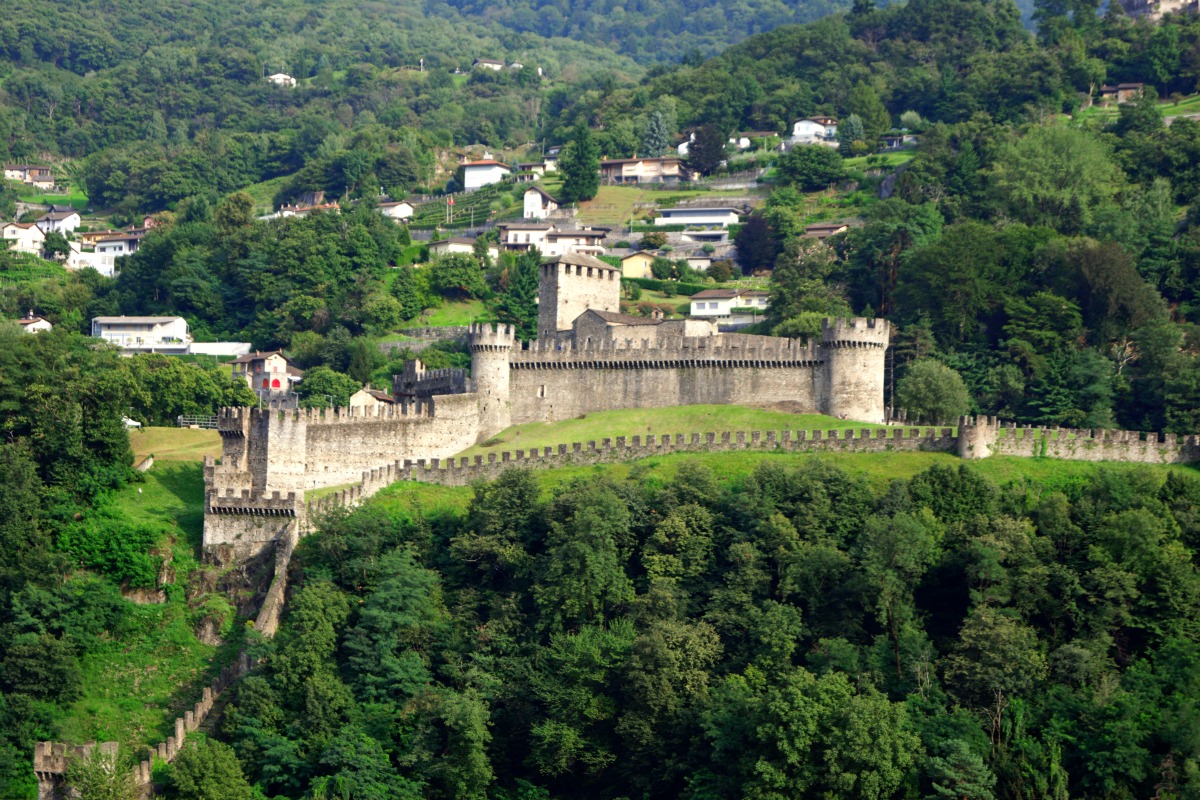 SPIEZ CASTLE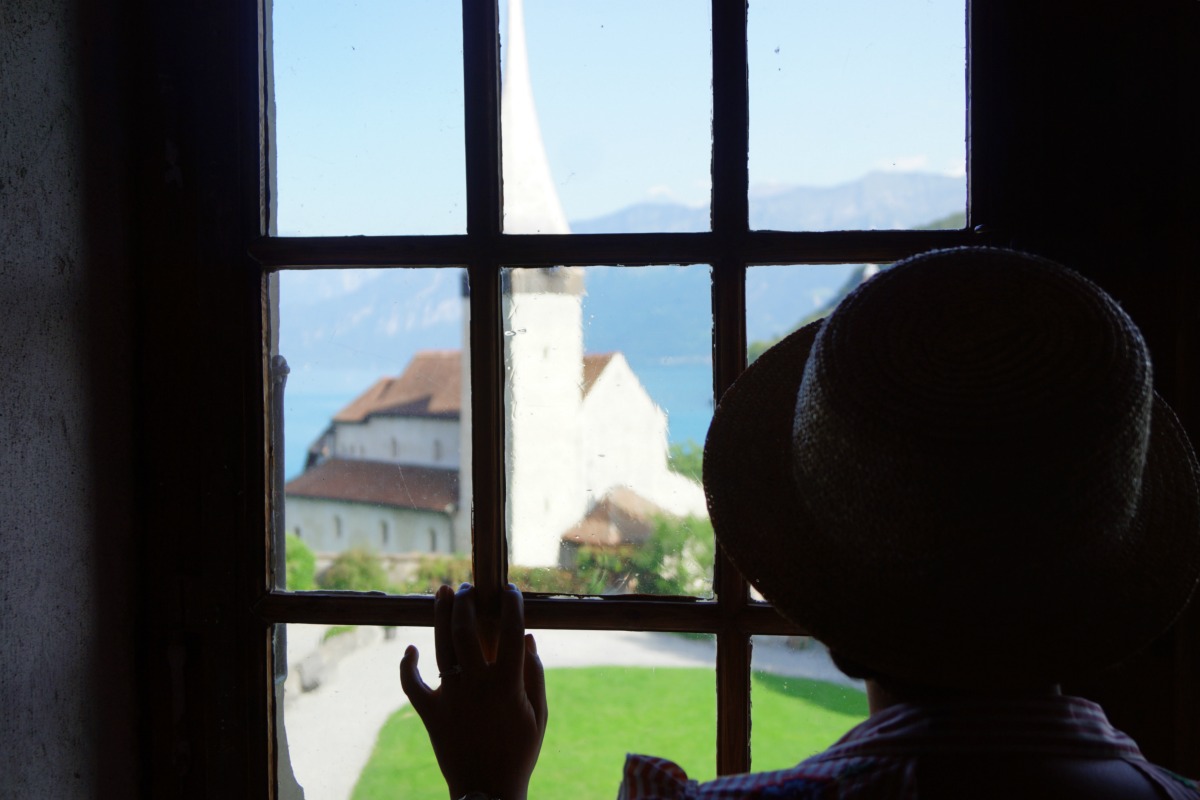 The next castle we visited was in Spiez, located in the Bern canton of Switzerland. This was hands-down my favorite of the three. While the castles of Bellinzona were mostly ruins with very little of the interiors left intact, Spiez Castle was pretty much move-in ready (at least that's what I tried to tell Eric, lol). Besides being situated on beautiful grounds, a lot of rooms inside Spiez castle were setup as interactive exhibits, and you really got a feel of what it was like to live within those walls long ago.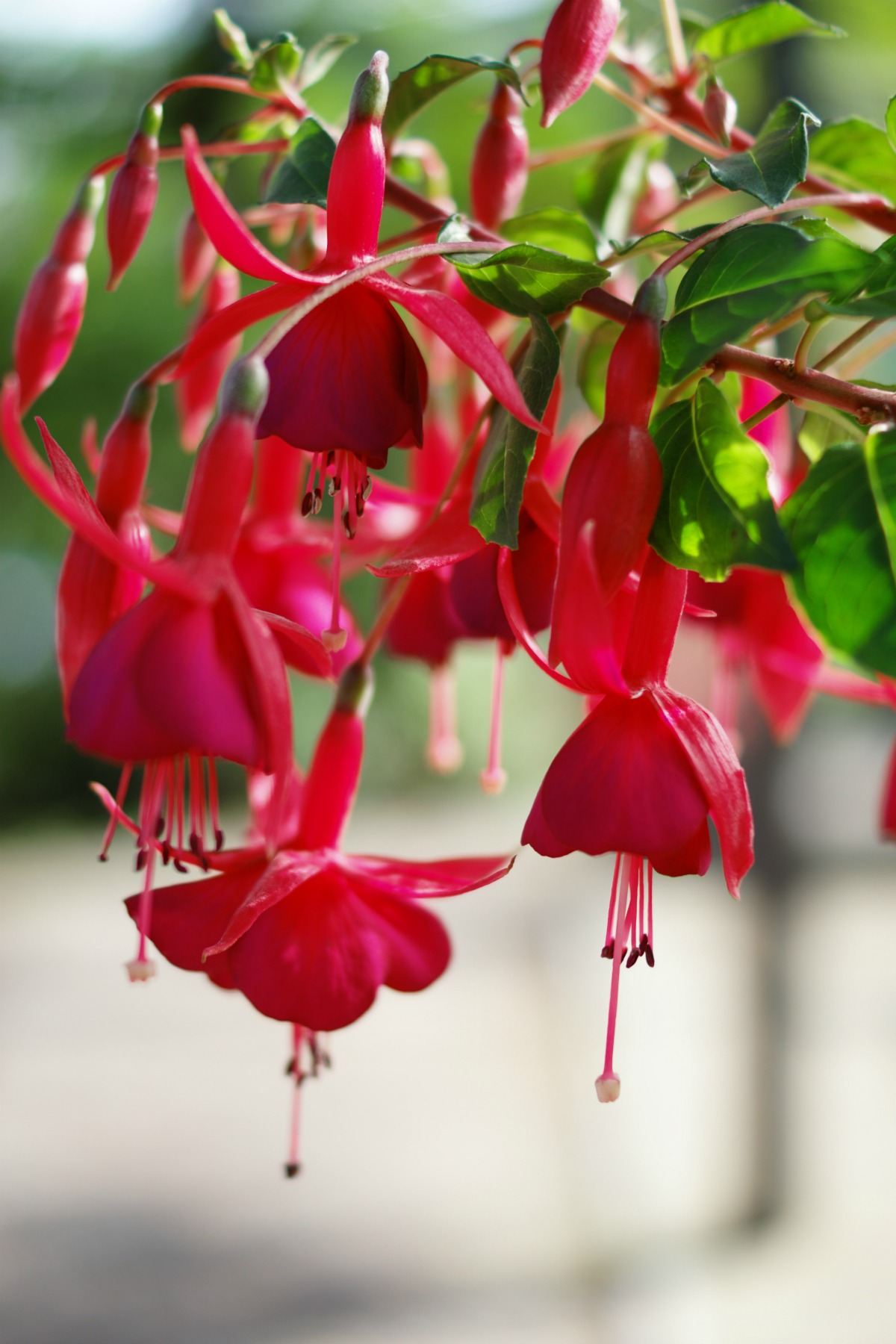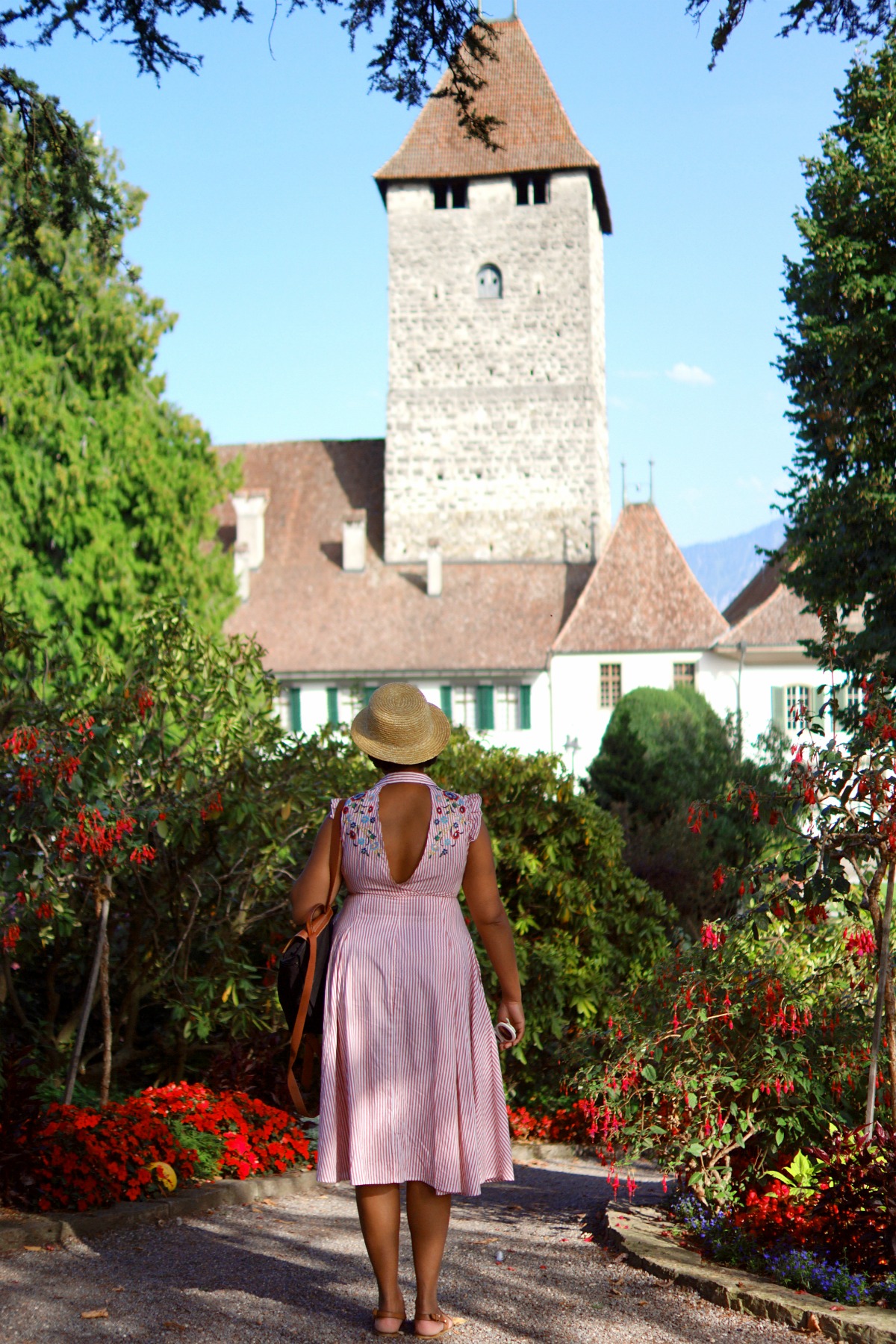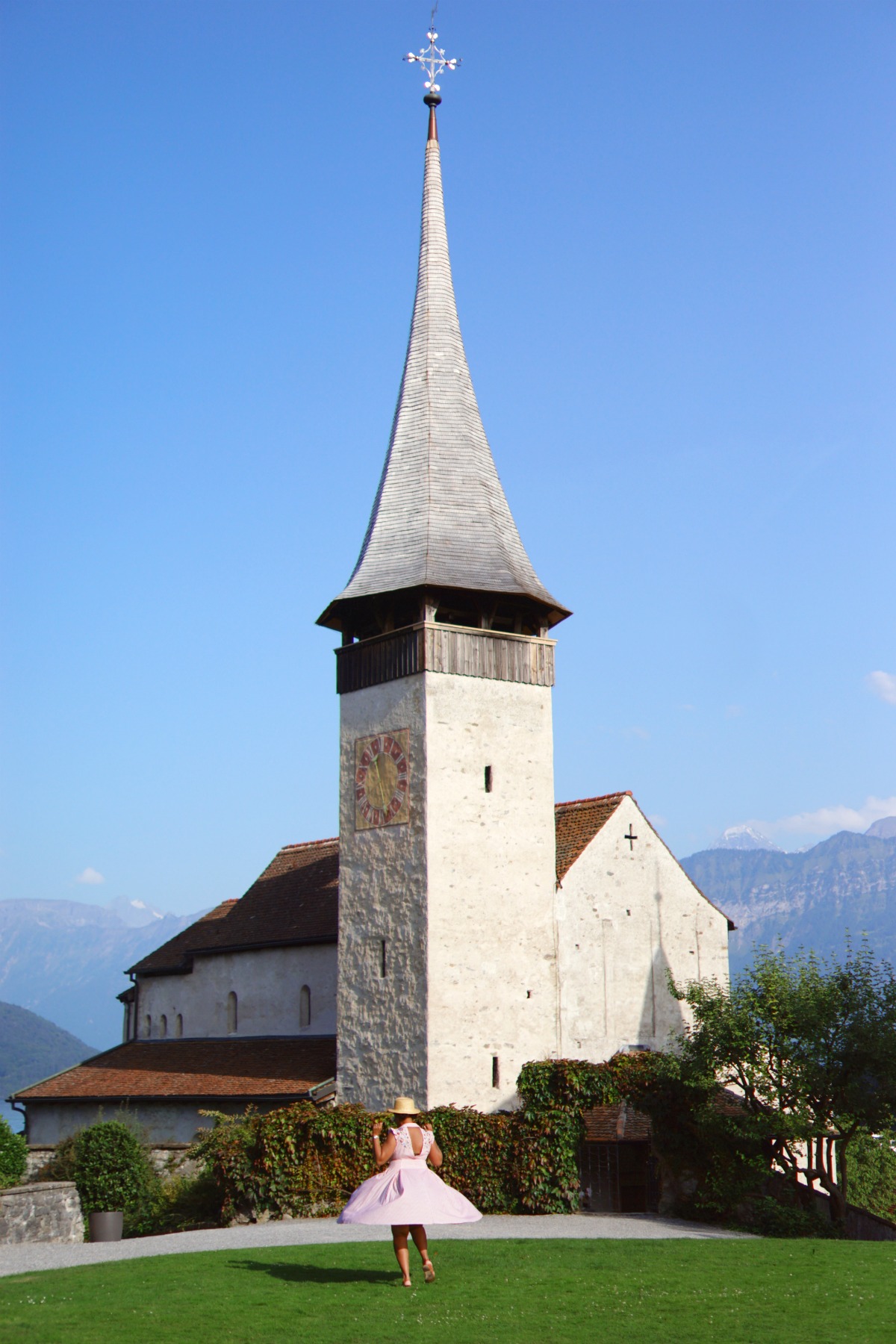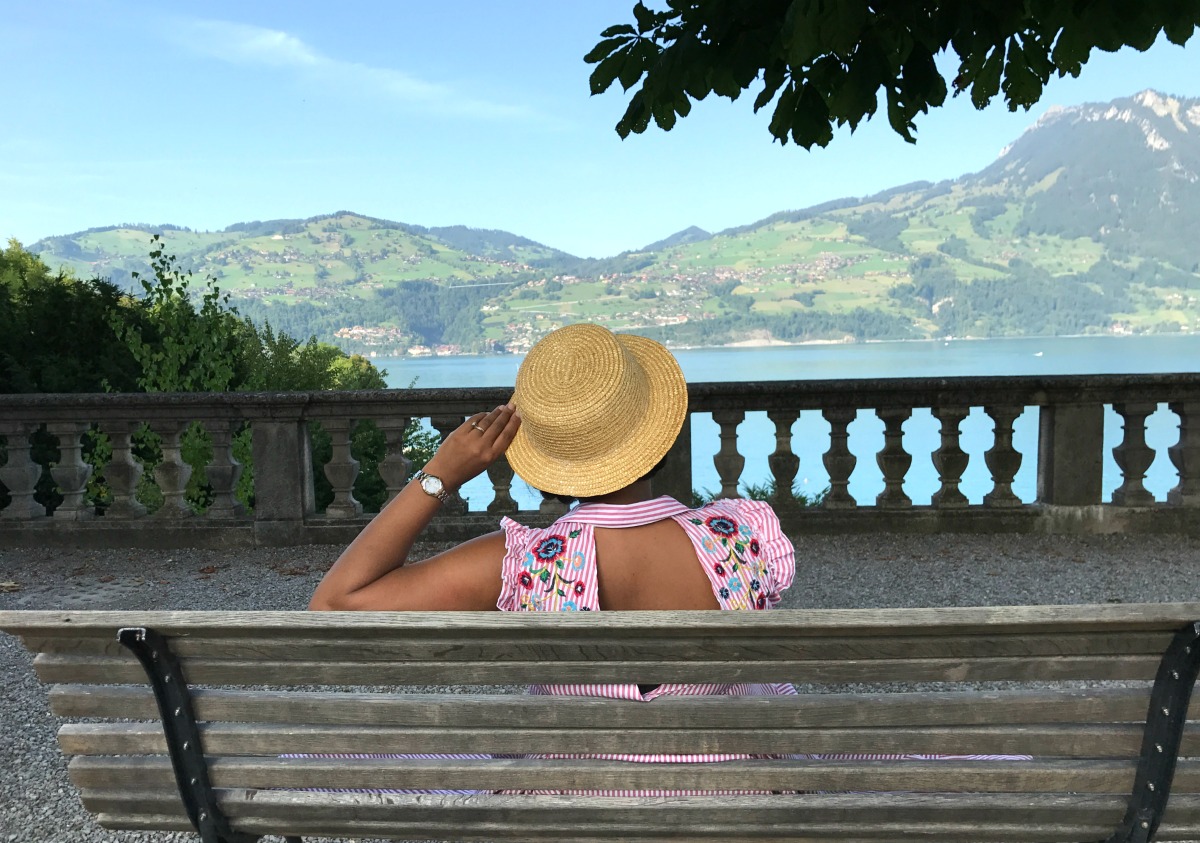 THUN CASTLE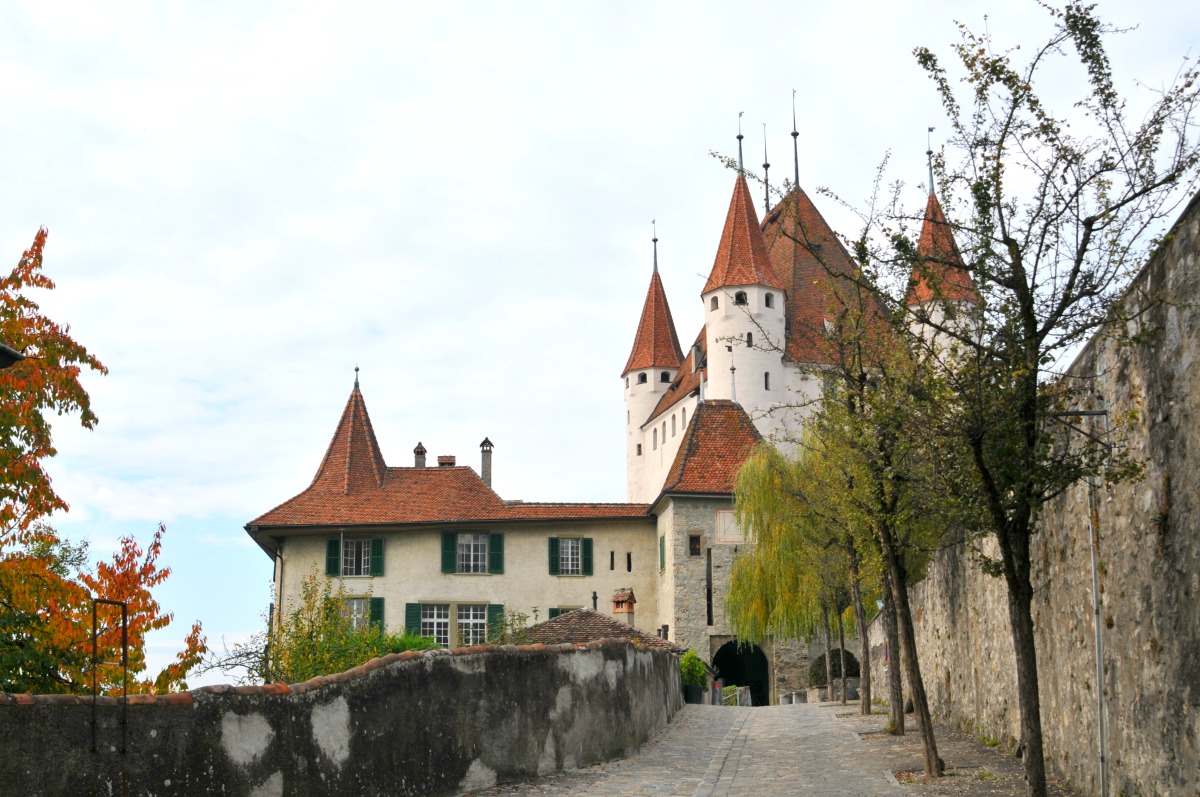 The last stop on our list was Thun Castle (pronounced like tune as we soon learned upon arrival). We got a bit of a workout climbing the many steps above town to reach the castle grounds, but it was well worth it. Similar to Spiez Castle, there were also a number of exhibits and artwork on display within the castle walls. But the best part was that you were able to climb all the way to the top and weave in and out of  side rooms along the way during your exploration.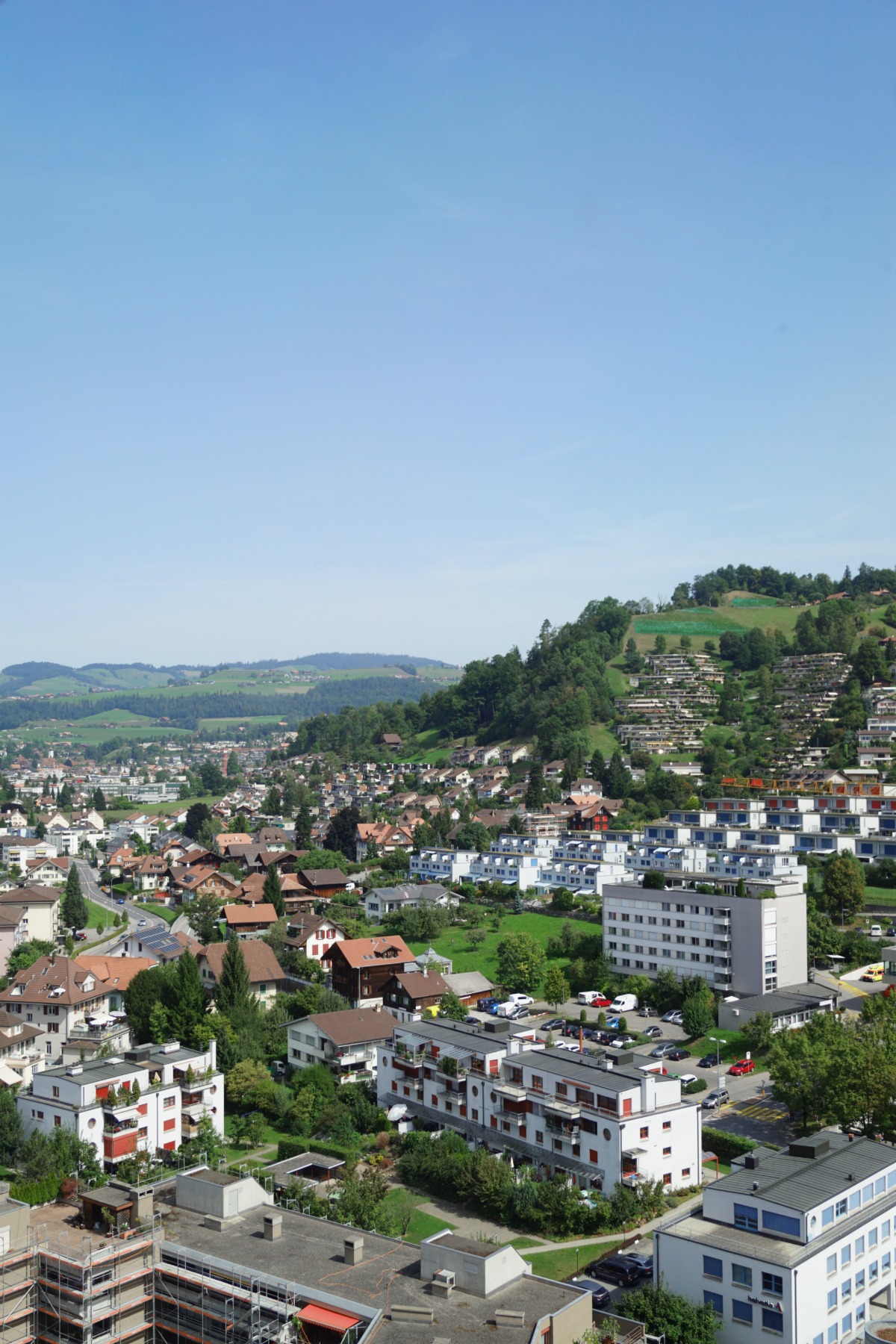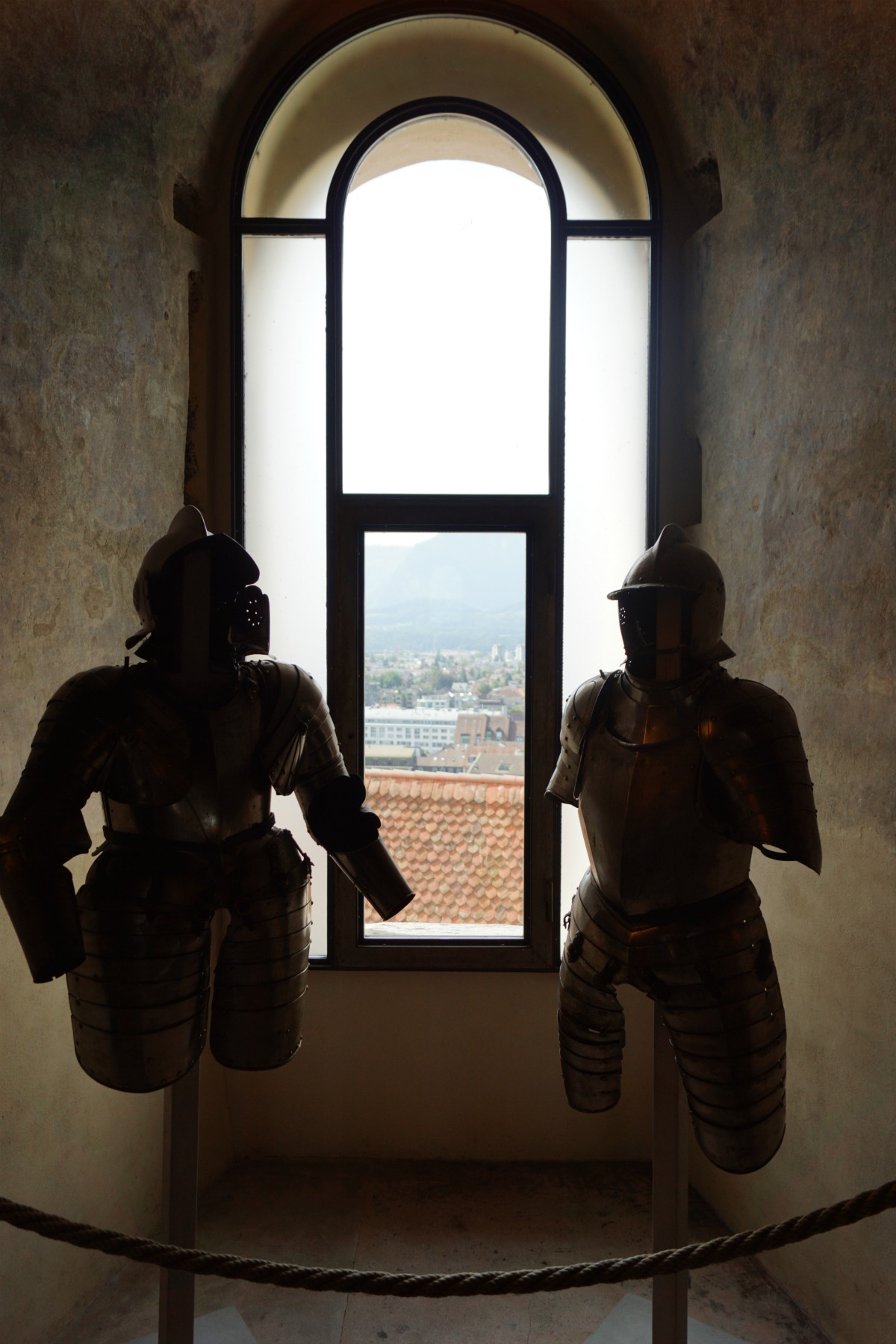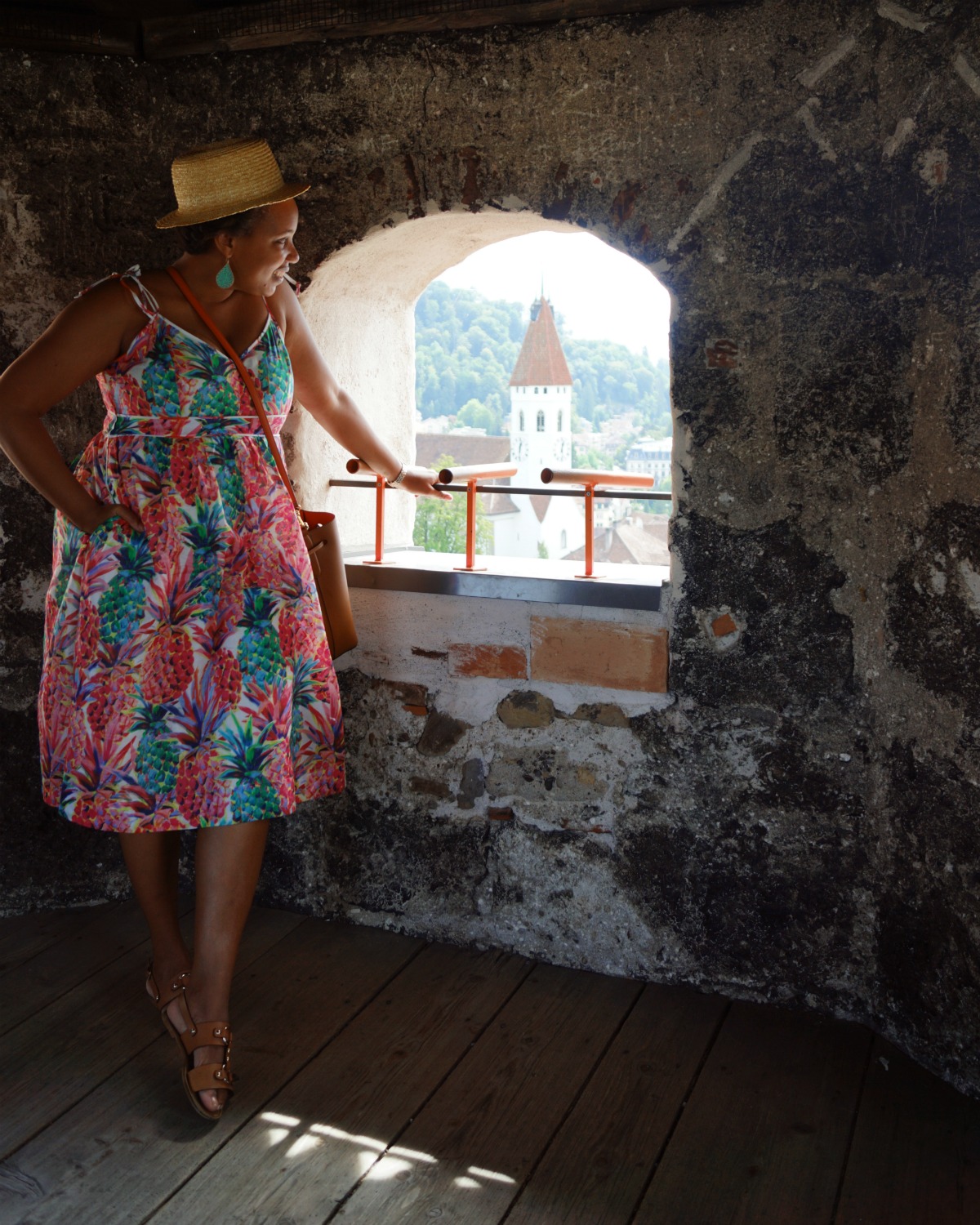 Oddly enough, exploring castles wasn't particularly high on my list of activities prior to visiting Switzerland, and we wound up adding them to our agenda as an afterthought. However, once we visited our first castle in Bellinzona we were hooked! My only regret is that we didn't schedule in time for more. In fact, I'm adding an extended castle-chasing adventure around different parts of Europe to my travel bucket list as we speak!