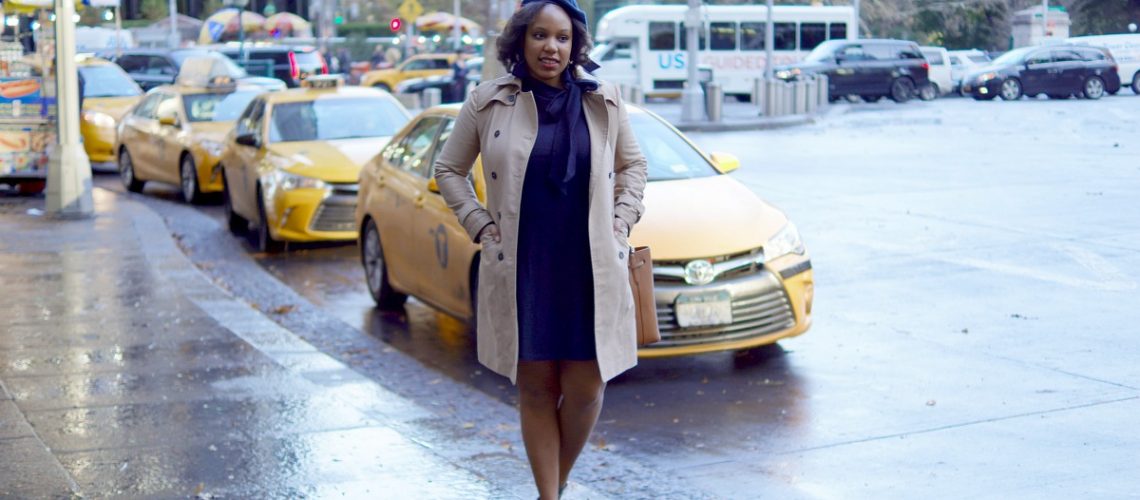 November 27, 2017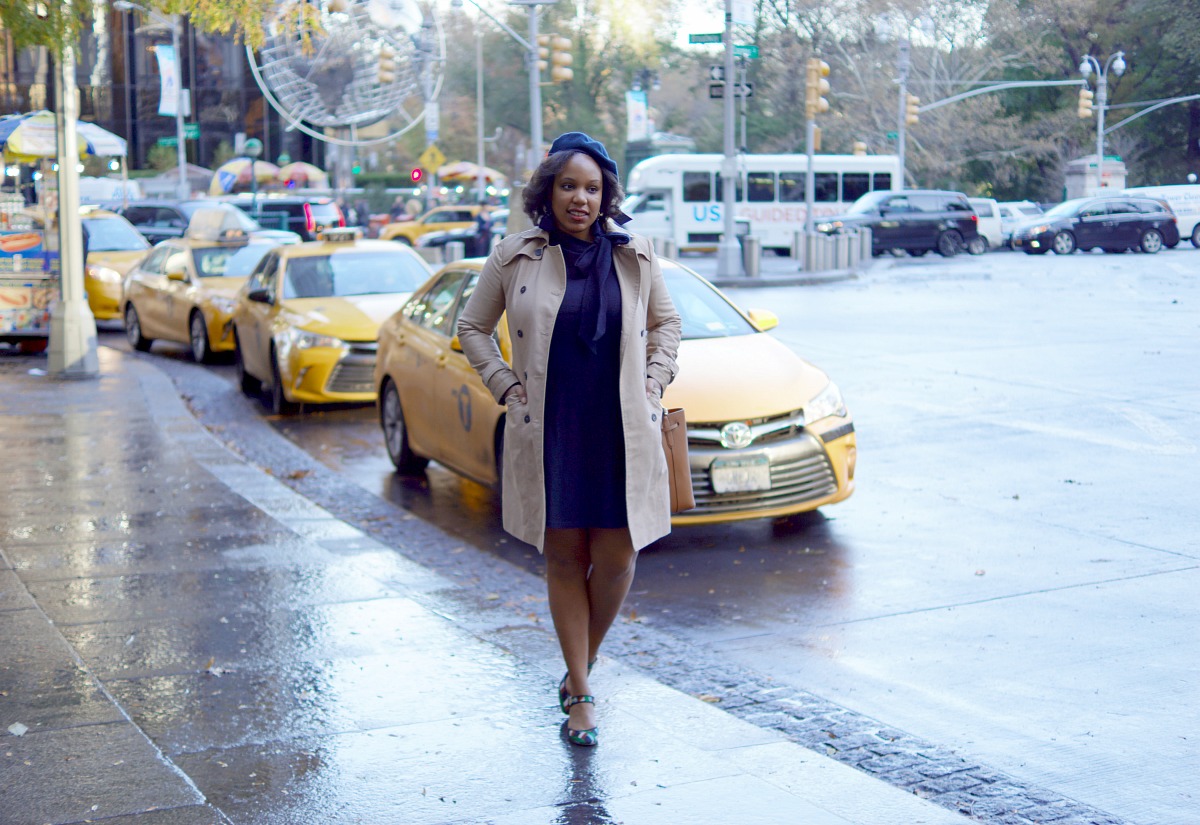 {ZARA Trench (similar), ASOS Sweater Dress (similar) & Beret, RALPH LAUREN Bag, J. CREW Block Heels}
Hope you all had a wonderful Thanksgiving!
After a long weekend of binging on turkey and sweet potato pie, the last thing I wanted to do is squeeze into a pair of skinny jeans. So instead I reached way back into my closet for this swingy sweater dress that I've had for years. The bow keeps it festive, but the loose fit means I can keep my food baby under wraps for at least another day.
I paired this look with my two favorite accessories of the moment. The first being this adorable beret that I just couldn't resist as soon as I saw the bow on the back. And last, but definitely not least, these gorgeous yet super comfy block-heeled mary janes with a colorful graphic print.