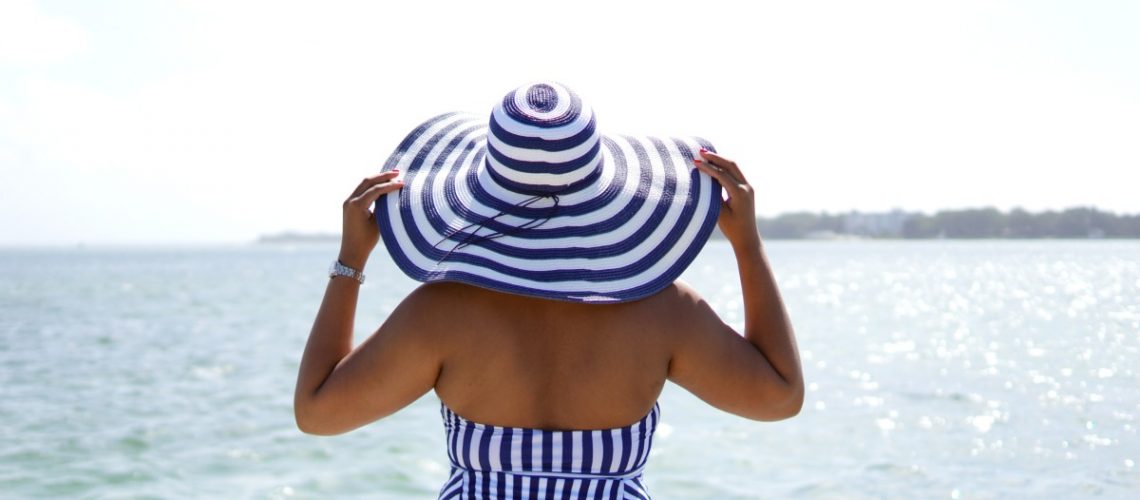 July 18, 2017
{DANIFY Swimdress, H&M Striped Floppy Hat (old, similar here and here), BANANA REPUBLIC Button-Down Shirt, PRADA Sunglasses, ZARA Suede Slides}
Recently, my husband and I took a quick jaunt down to Destin, Florida for some fun in the sun. It was a short trip, but we managed to set aside an afternoon for ourselves to rent a pontoon boat and zip around the Chotawhatchee Bay for an afternoon. We couldn't have asked for more picture perfect weather, and I couldn't have accessed for a more perfect outfit than this adorable striped swimdress.
I have a drawer full of bikinis and one-pieces, but this was my first time trying out a swimdress. I used to think they were matronly, but now I'm officially a convert! This one is super comfy and flattering (plus it matches perfectly with my striped floppy hat).
About the Fit:
When you're a DD cup, shopping for bathing suits (and bras, and button-down tops, and dresses, lol!) can be somewhat of a challenge. I ordered about 5 swimdresses on Amazon and wound up keeping two (can't beat their awesome return policy!). This one gave me ample chest support, and I converted the straps to a halter myself for even more security. I usually wind up removing those little cutlet-shaped pads that come inside of bathing suit tops because they tend to move around a lot and cause more trouble than it's worth. But these were actually pretty sturdy and sewn into the suit very securely, so I kept 'em in.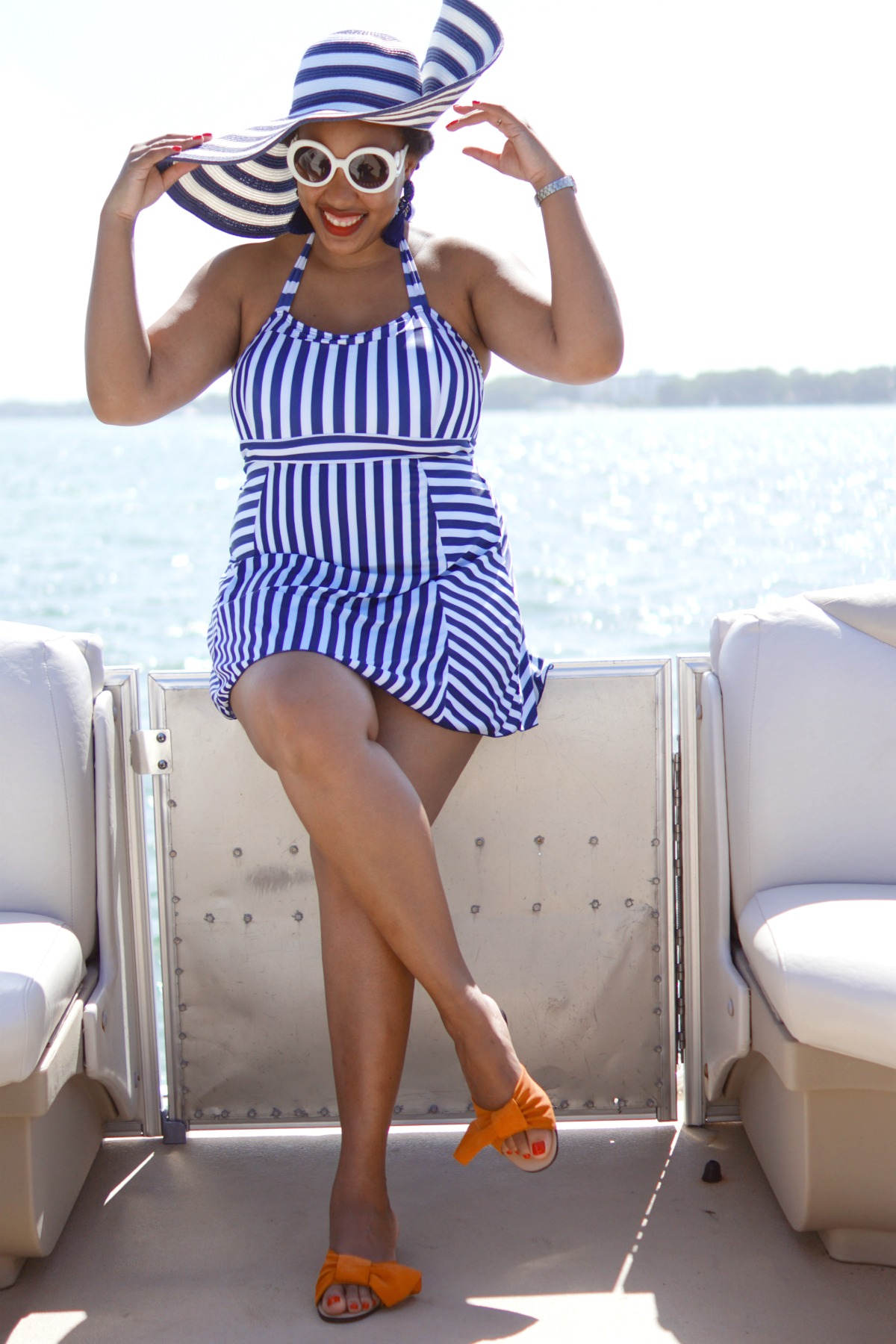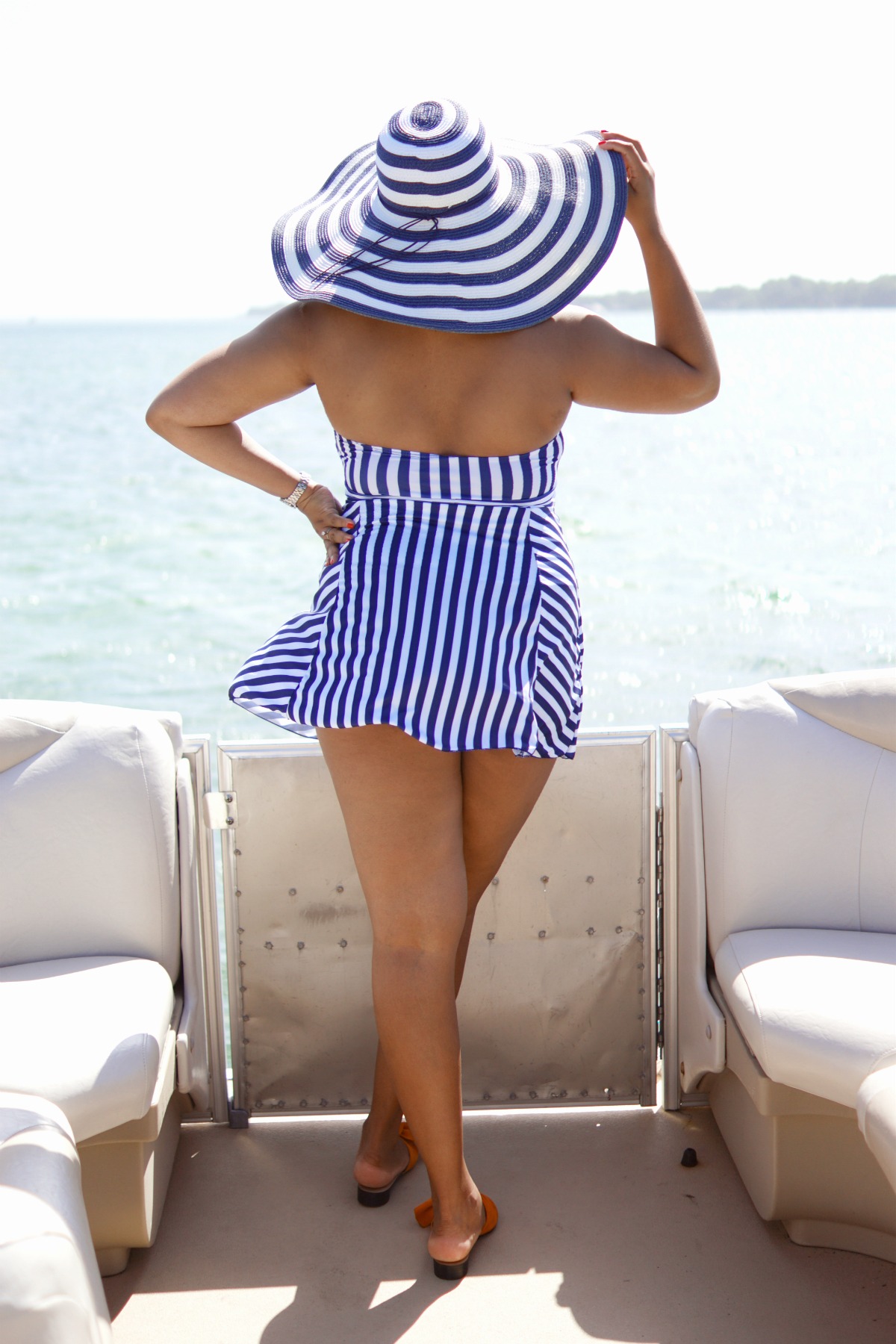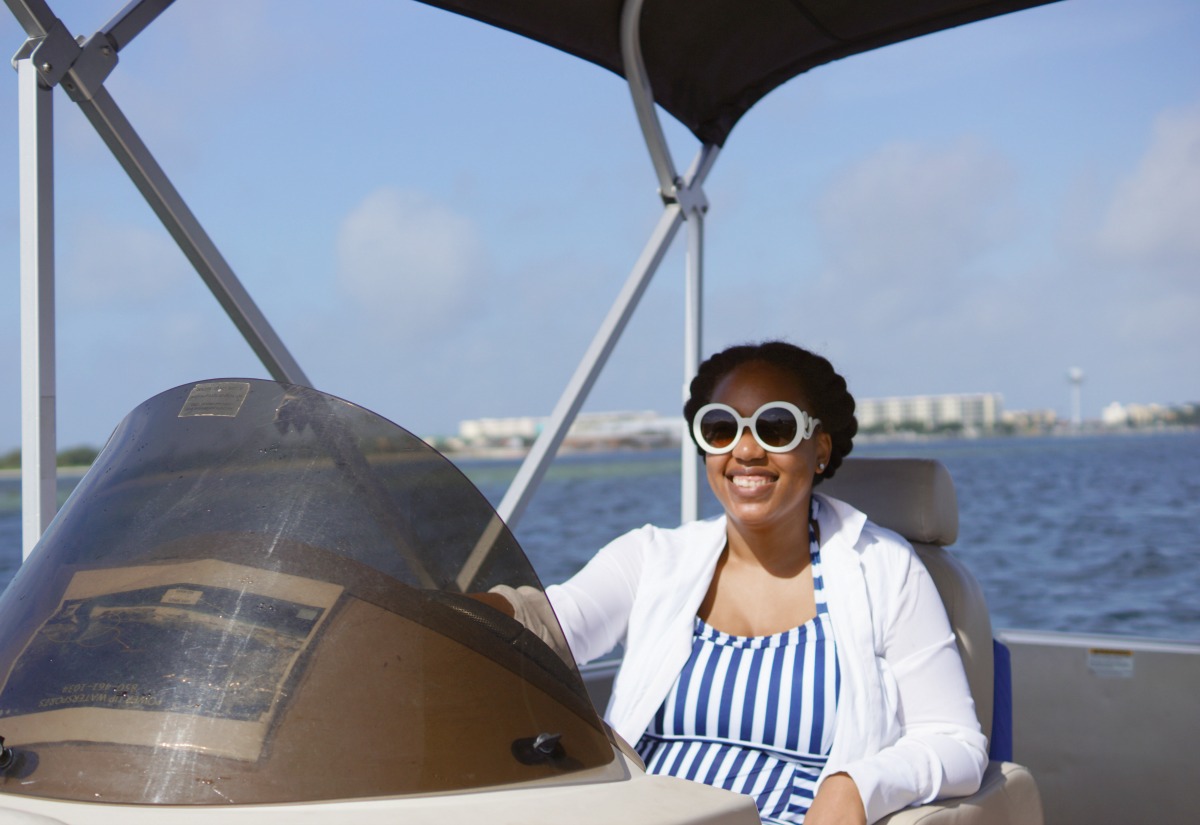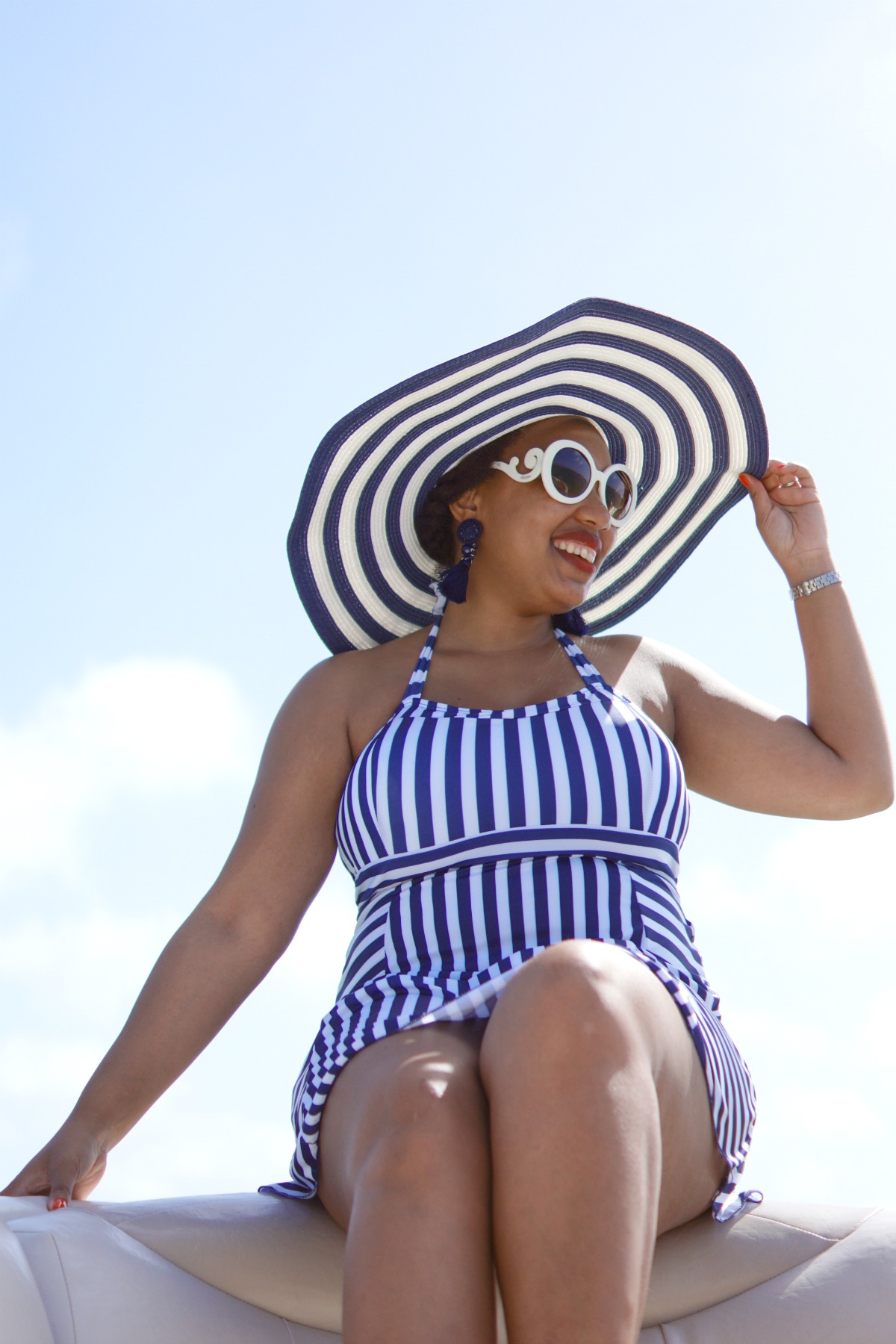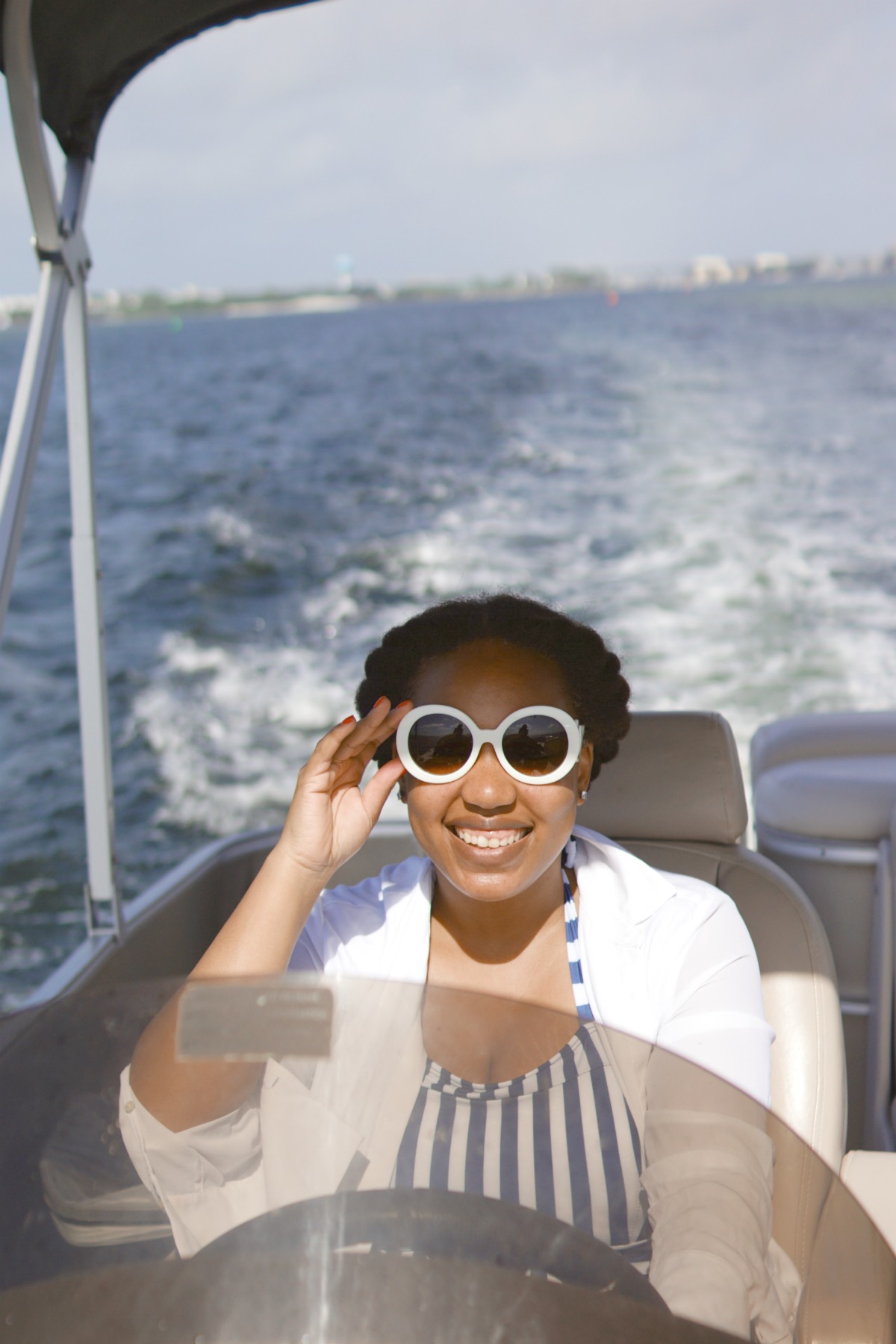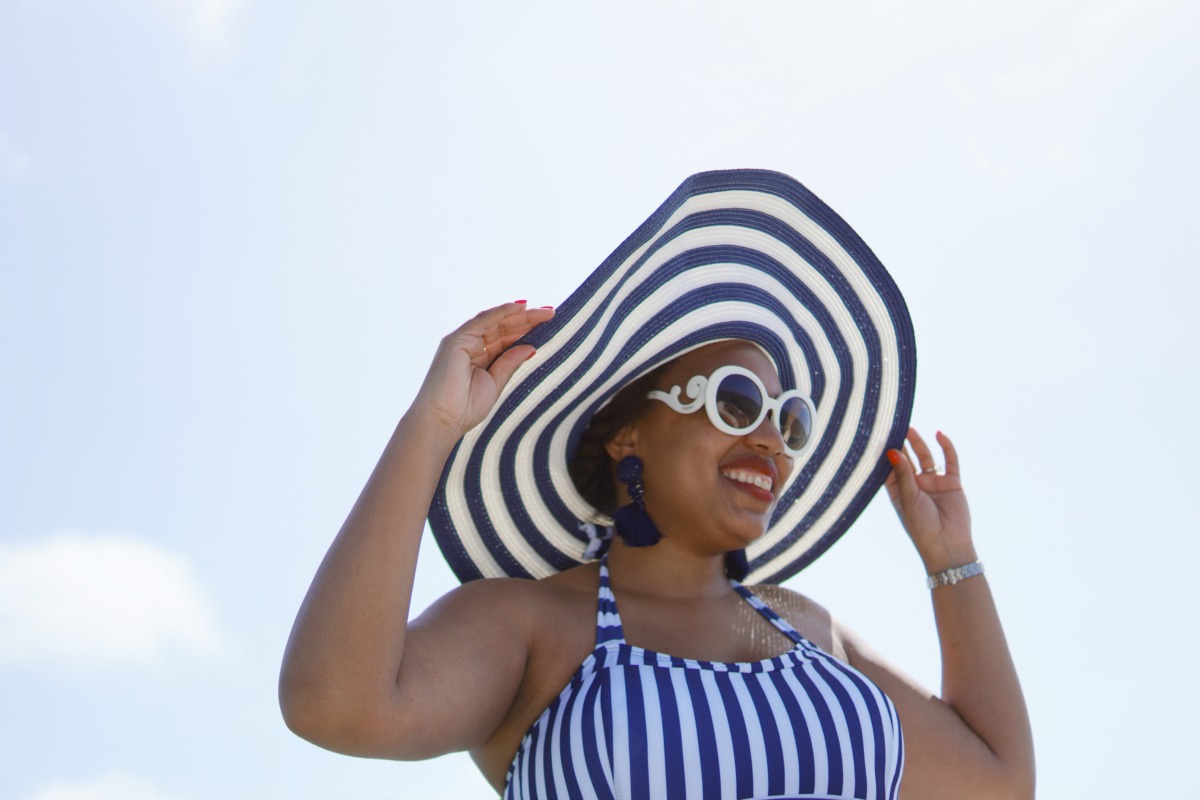 Shop My Favorite Swimdresses
(CLICK EACH IMAGE TO SHOP)