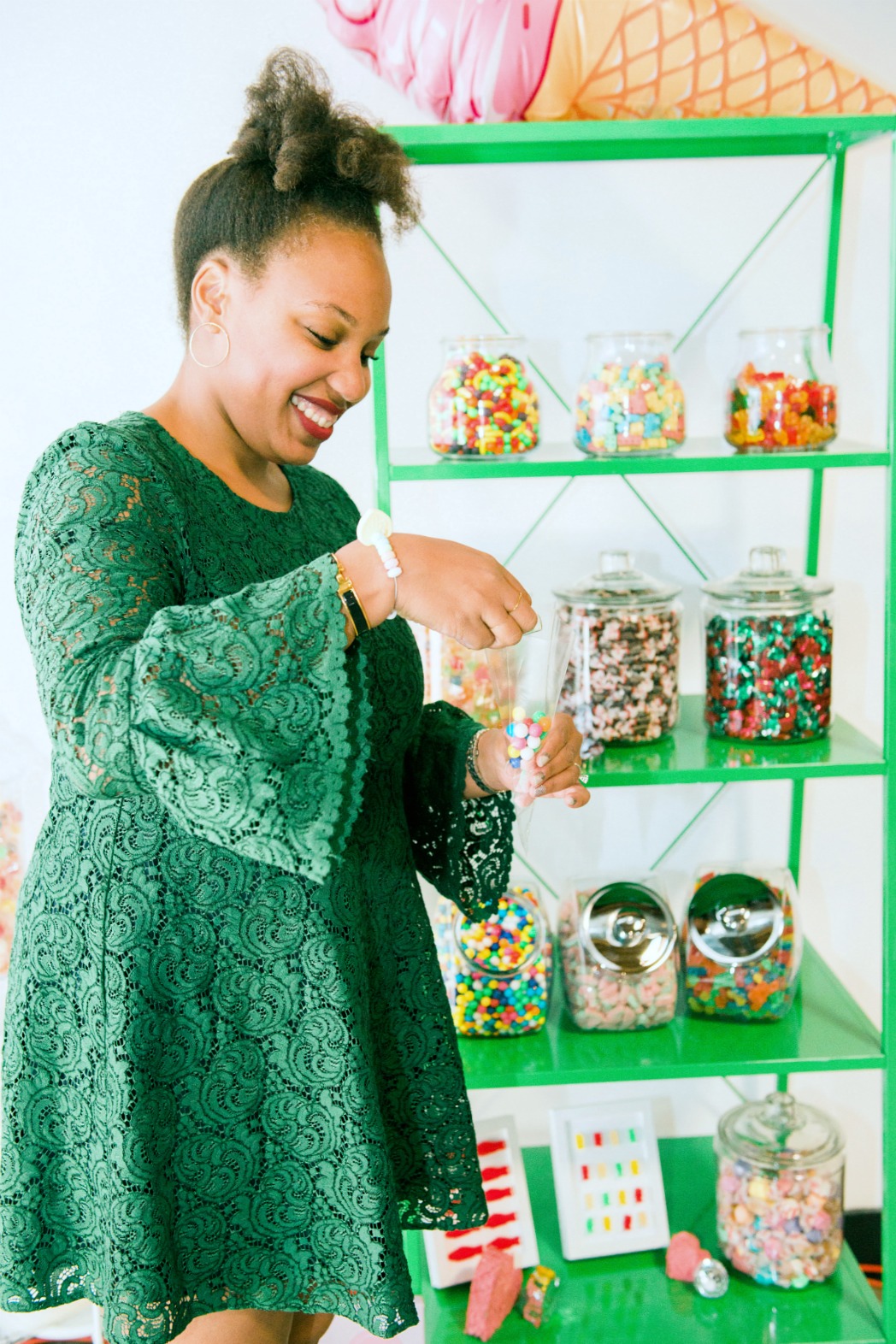 Because summer is a distant memory, and I can now safely hide behind cozy oversized sweaters and blanket scarves, I threw all caution to the wind this past Sunday and enjoyed all.the.things at the Dessert Goals Festival in Williamsburg.
Self-described as 'basically the best day ever' (and I wholeheartedly agree) the festival gave sugar-addicted New Yorkers a once-in-a-lifetime opportunity to indulge in some of the best desserts the city has to offer, in addition to featuring special tastings, fun workshops, a rooftop lounge with skyline views of Manhattan, and a dedicated Instagram photo garden.
The lovely folks at Jamberry also hooked your girl up with a sparkly mani beforehand. If you haven't tried them before, Jamberry are flexible wraps that you place over your nails for an instant mani. There's no dry time, and they're super easy to apply. The only tools you need are a blow dryer to help set the adhesive, a nail clipper and a nail file.  They also add new designs constantly, so  you never have to worry about getting bored.