Happy Sunday, peeps!
On Mondays when people ask me how my weekend was, my reply is always the same: "Too short!"
I've got a lot of projects on my plate these days, so this weekend I made a point to just kick back and relax.  Below are just a few things that are making me smile as of late.  Enjoy!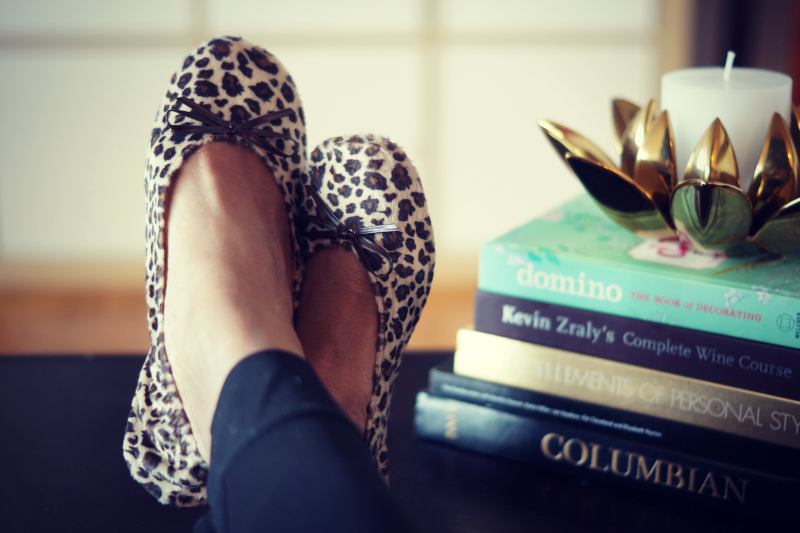 I've worn Kushyfoot socks for years, so I was more than happy to oblige when they asked me to road test these comfy pair of Flats to Go.  They're super cozy and lightweight – just perfect for lounging around the house.  I definitely plan to stash a pair in my luggage for my next great adventure because I hate walking around barefoot in strange hotel rooms. These will roll up nice and easily into my carry-on.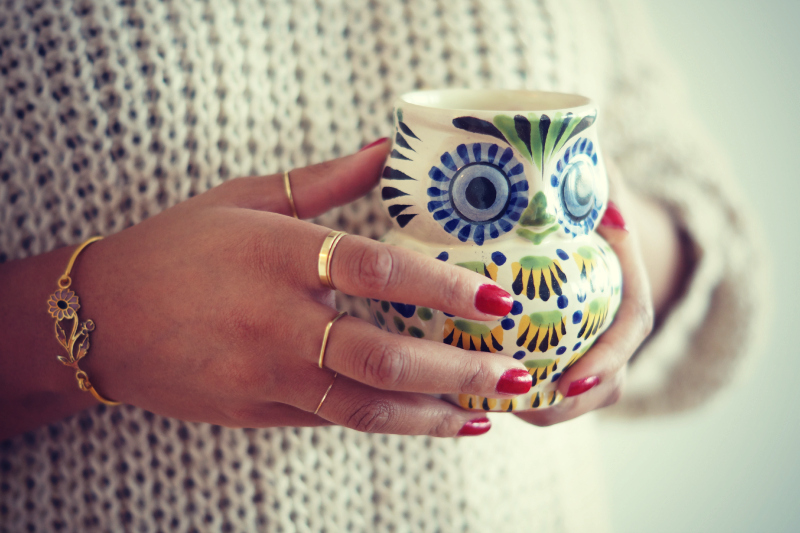 You may have noticed on Instagram that I've been stalking the clearance racks at Anthropologie.  In addition to loads of fancy frocks, they've also got tons of great deals on home goods (and for a while everything was an additional 50% off in store!). I scooped up this adorable little owl mug that makes my morning tea much more pleasurable.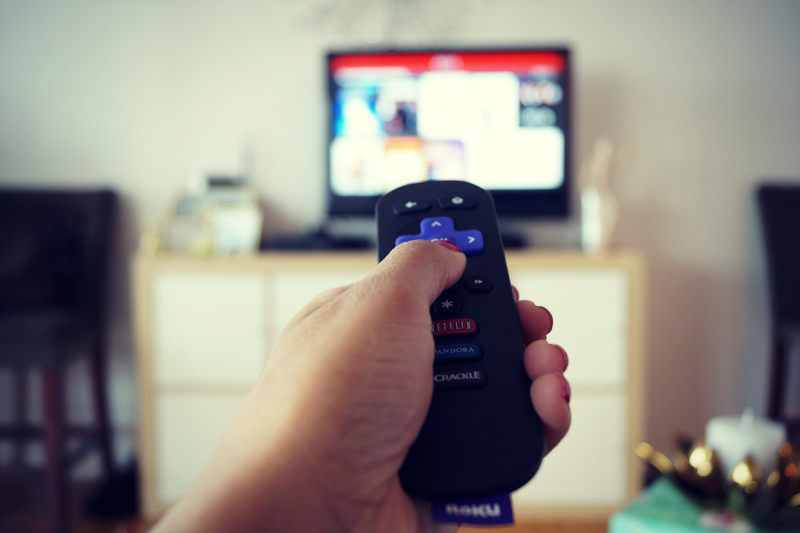 For the most part, I try to limit my television consumption.  But this weekend my Roku and I have become best friends while I completely give myself over to a Columbo/Murder She Wrote marathon, courtesy of Netflix.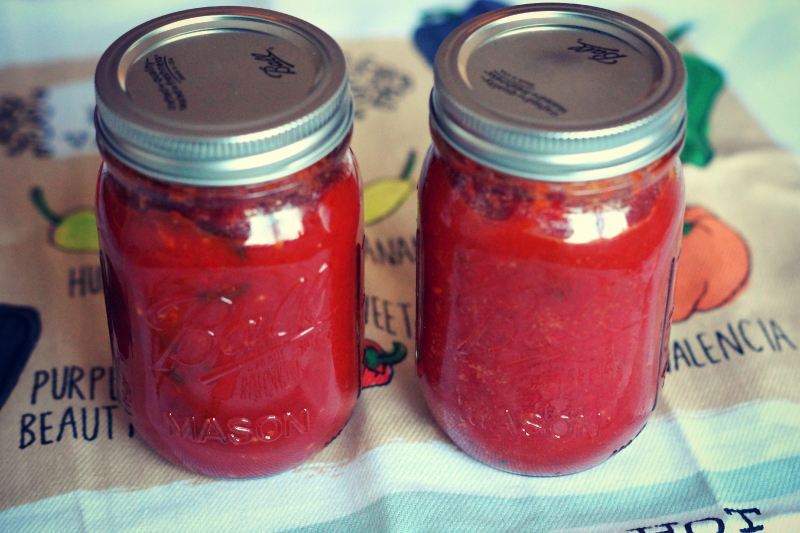 I'm still going strong in my journey to healthier eating habits, but cooking more of my own meals is time-consuming.  To help speed things along, I took some time out yesterday to whip up a large batch of homemade pasta sauce to use throughout the week.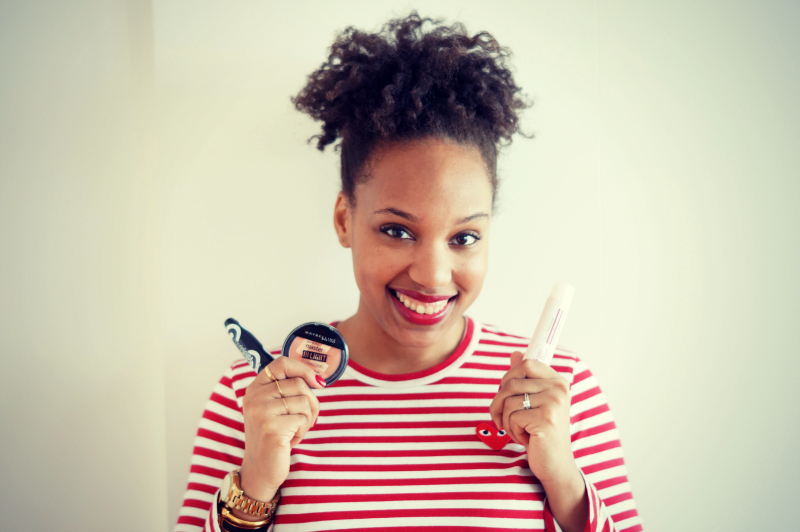 Lastly, I had a blast yesterday morning testing out a few new makeup products for an upcoming Valentine's Day post.  I can't wait to share it with you guys, but here's a quick preview for now.