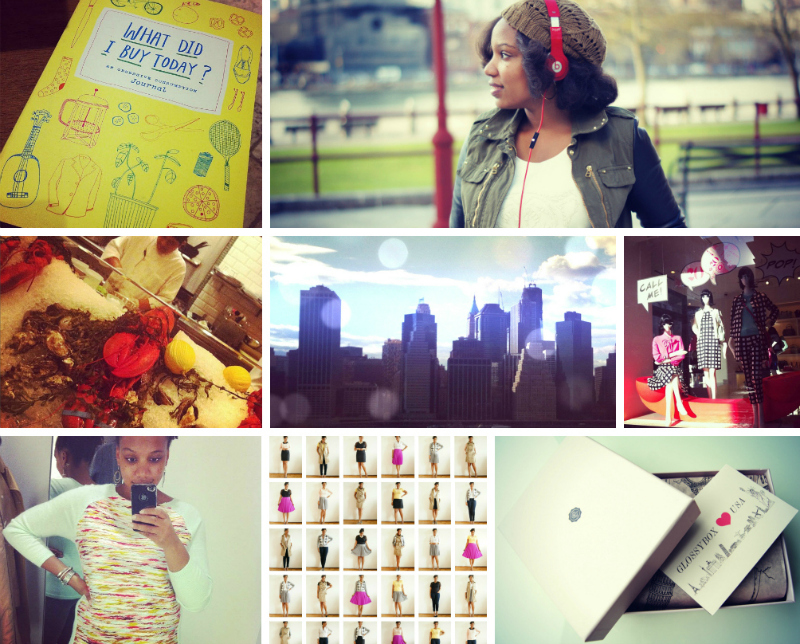 Happy Friday, peeps!
Today I have some very exciting news to share:  I've recently partnered with IBM on their "Smarter Commerce" campaign (which you can read all about here, if you're so inclined).   What that means for you guys is that throughout the month of February I'll be sharing my story as a "connected consumer" across various social media channels using the hashtag  #MySmarterCommerce.
It's no secret that I love to shop, but beyond that I try to make educated and well thought-out decisions about my purchases (and I'll be the first to admit that sometimes I fail and wind up with weird things like sweaters with floor-skimming sleeves).  So for the rest of this month, I'll be sharing more of the thought-process behind my purchasing decisions as well as giving you guys a closer look at the role technology plays in my day-to-day life.
For the most part, this blog has very much been just a small (albeit very satisfying) slice in my daily life over the past few years, but I'm extremely pysched about the opportunity this project will open up to share more of my journey with you.  I promise this will be fun for everyone, and I'd love for you guys to join in on the conversation. With that being said, I'll be setting up ways for you all to respond and share what "Smarter Commerce" means to you personally.  So, if you want to follow along, now would be a great time to connect with me via Facebook, Twitter, Pinterest, Instagram, Tumblr, and YouTube. I've got some great stuff coming your way!
#spon: I have been invited by IBM to share my honest thoughts and experiences around Smarter Commerce, and as part of this collaboration, IBM may provide me with product, access, content or other forms of remuneration. All opinions are expressly my own.